Press Release
Lazich, August, Fitzgerald and Vos Still Silent on Redistricting Reform Public Hearings As Support & Pressure Builds
Their Silence Underscores Need for an End to Gerrymandering in Wisconsin
In the wake of last week's Capitol Press Conference — calling on Legislative Committee Chairs and Leaders to allow public hearings on redistricting reform legislation — legislative and public support for the measures — Senate Bill 163/Assembly Bill 185 — continues to grow. Two state legislators signed on as new co-sponsors of the measures and Common Cause in Wisconsin (CC/WI) members and other concerned citizens report numerous messages and calls to their own legislators as well as to State Senator Mary Lazich (R-New Berlin), State Representative Tyler August (R-Lake Geneva) — the chairs of the committees with jurisdiction over redistricting reform, and to State Senator Scott Fitzgerald (R-Juneau) and Assembly Speaker Robin Vos (R-Rochester) — who ultimately control the decision as to whether or not they will "allow" Lazich and August to hold public hearings.
For the current list of co-sponsors of SB 163/AB 185 go here.  We are working to add more co-sponsors.
Wisconsin's newspapers continue to keep the pressure on for public hearings. This past Sunday, this Kenosha News editorial cited CC/WI's role in keeping redistricting reform front and center. Likewise, this Milwaukee Journal Sentinel editorial lauded the press conference of last week with State Senators Dale Schultz (R-Richland Center) and Tim Cullen (D-Janesville) with current CC/WI State Governing Board Members and former Republican politicians Bill Kraus and Dave Martin in support of this reform. The Wisconsin State Journal editorialized about the need for public hearings on redistricting reform with excerpts from other Wisconsin newspapers calling for those hearings last month.
Please view what we think is our compelling (and short) video on the need for public hearings on Redistricting Reform in Wisconsin.
Lazich, August, Fitzgerald and Vos have all publicly voiced their opposition to non-partisan redistricting reform. They strongly embrace the corrupted status quo that costs Wisconsin taxpayers millions of their tax dollars to draw non-competitive state legislative and congressional district boundaries in a hyper-partisan, secretive manner with no public input and no accountability. They can arrogantly ignore public opinion because all four of these legislators occupy gerrymandered, utterly safe Republican districts and will never have to worry about being defeated in a general election.
And as a result of gerrymandering, none of those four legislators feel that they need to explain to the citizens of Wisconsin why they won't even allow a public hearing on redistricting reform. As numerous newspapers have editorialized over the past month: What are Lazich, August, Fitzgerald and Vos afraid of?
Remember those names: Lazich, August, Fitzgerald & Vos. It should be easy to do so. It sounds like the name of some hyper-partisan law firm that might engage in secretive gerrymandering with millions of taxpayer dollars. In 2011, Michael, Best & Friedrich, a Madison law firm, was awarded the gerrymandering bonanza. But who knows what may be in store for Wisconsin in 2021?
As a result of the gerrymandering that occurred in 2011, the 5th State Senate District of Wisconsin was changed from a very competitive district between the political parties into a safe Republican district. Parts of the Democratic-leaning City of Milwaukee were taken out of the district and much more Republican territory in Waukesha County was added to benefit the current incumbent, State Senator Leah Vukmir (R-Wauwatosa).
Now that she no longer has to worry about re-election and therefore being responsive and accountable to the voters of her district, Vukmir can do things like decide she does not have to abide by Wisconsin's long-established Open Records Laws. For more on this astonishing, recent action go here and here.
Here's our question: If Vukmir still occupied a competitive state senate seat and had to be accountable and responsive to all of her constituents, would she have made the decision to exempt herself from the same law every Wisconsin citizen — and until now, every Wisconsin legislator — had to obey? We dare you to answer that question in the affirmative without bursting out in laughter.
Now, are you with us?
Mentioned in This Press Release
Recent Press Releases by Common Cause in Wisconsin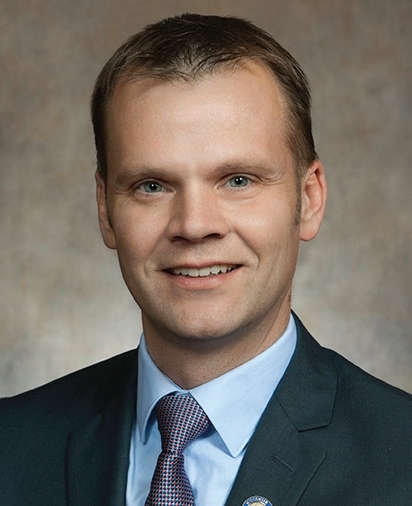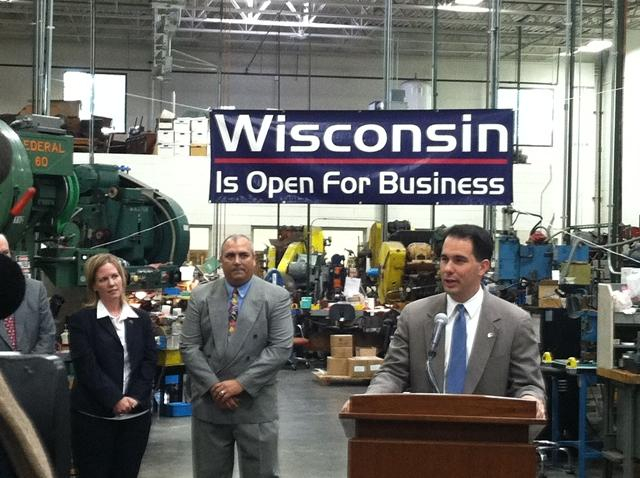 Jul 16th, 2015 by Common Cause in Wisconsin
Four of the justices of the court were the beneficiaries of dark money spent in their behalf and which was the heart of this case.