Press Release
Kooky Cooky House Opens at The Domes Saturday
'60s-'70s Milwaukee Attraction Recreated as Indoor Exhibit
MILWAUKEE – The Kooky Cooky House, Milwaukee's own gingerbread-making marvel of the '60s and '70s, has been recreated and will open Saturday as part of the holiday floral show at The Domes, 524 S. Layton Blvd. The Kooky Cooky House will be on display through Jan. 1, 2018, while the holiday show will run through Jan. 7.
Decades ago, crowds would gather during the holiday season at the Capitol Court open-air shopping mall to see a robot at the controls of Santa's cookie factory. The process included toy trucks making deliveries, boxing gloves kneading the dough, and rolling pins flattening the dough. A water wheel and a toy steam engine were used to power additional steps in the process. While only rubber cookies emerged from the oven, real cookies were handed out to the kids.
"We were overjoyed when Discovery World contacted us to see if we would be interested in displaying the recreated indoor exhibit at The Domes," said Sandy Folaron, Director of The Domes. "It's so much fun to bring together the Kooky Cooky House with the family tradition of visiting The Domes over the holidays. I'm sure we'll see many Baby Boomers reminiscing and sharing the experience with their children or grandchildren."
Discovery World worked with local movie critic
Gino Salomone
to recreate the exhibit. When Capitol Court was demolished, Salomone rescued pieces from the Kooky Cooky House. Using photos, film footage, and Salomone's memorabilia, Discovery World recreated the magical holiday experience. For the past three years, the House was on display at Discovery World during the holiday season, and vintage toys were included in the display to give parents and grandparents a trip down memory lane.
"As we celebrate the holidays, we also have a major construction project underway at Discovery World. Santa will still be here, and many other great holiday traditions continue, but we simply don't have any space to create a 'home' for the Kooky Cooky House this year," said Discovery World CEO Joel Brennan. "We couldn't think of a better way to live this season of giving and sharing than to work with a great partner to find a special temporary home for this uniquely Milwaukee landmark."
Just as in the past, Santa will make appearances near his cookie factory at The Domes. Santa, Mrs. Claus, and Rudolph will make appearances Dec. 3, 9, and 16 from noon–3 p.m.
Coloring sheets featuring illustrations from the original Kooky Cooky House coloring books will be available for free during the run of the show.
"I'm thrilled that the Kooky Cooky House is being showcased at The Domes this year. If it was only a memory, you need to see it in the beautiful setting at The Domes," Salomone said. "Relive your childhood memories at Capitol Court and make new ones with your family."
The Kooky Cooky House exhibit is included in the price of regular admission to The Domes. The 2017 admission for adults age 18 and over is $7; Milwaukee County Seniors with ID, persons with disabilities, students of any age with ID, and youth age 6–17 are $5; and children 5 and under are admitted for free. In addition, Milwaukee County Residents with proof of residency receive free admission on Mondays, from 9 a.m.–noon, excluding the celebration of major holidays. (Regular admission is in effect Dec. 25, 2017 and Jan. 1, 2018.)
Hours of The Domes are Monday–Friday, 9 a.m.–5 p.m.; Saturdays, Sundays, and holidays, 9 a.m.–4 p.m.
Mentioned in This Press Release
Recent Press Releases by Milwaukee County Parks
Nov 25th, 2019 by Milwaukee County Parks
More than $350,000 in initial gifts will support programming, infrastructure projects and long-term multi-park improvement campaigns that focus on racial equity across Milwaukee County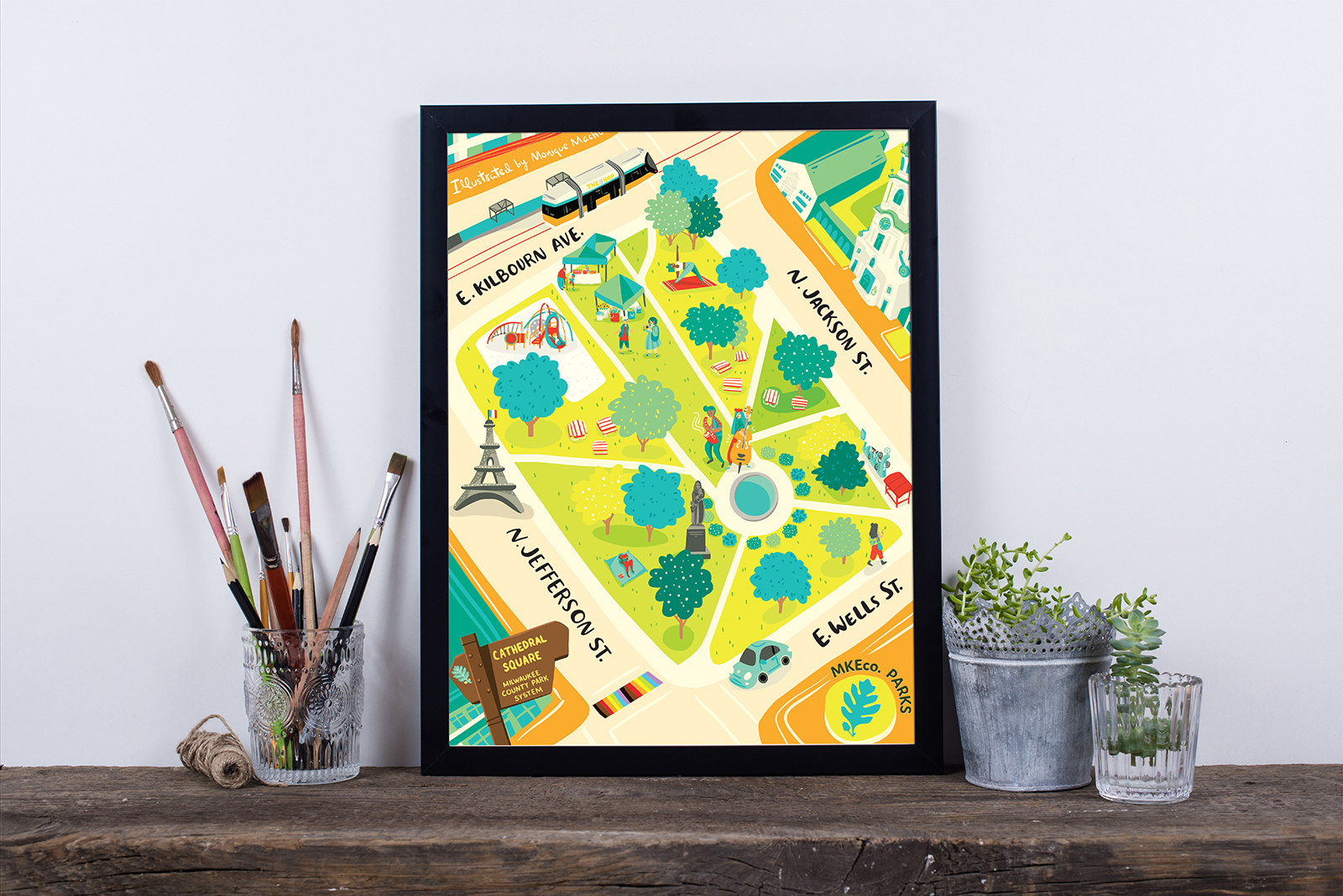 Sep 26th, 2019 by Milwaukee County Parks
This year's unique maps, which were revealed at a gallery night at the Mitchell Park Domes on Thursday night.