Press Release
Junk Yard Music Becomes a National Phenomenon
Playing Milwaukee on Saturday, May 6. Two Shows Only
(For Immediate Release)  Legendary New Hampshire-born junk rock band RECYCLED    PERCUSSION is coming to Milwaukee, Saturday, May 6 at 3:00 pm and 7:30 pm for two shows only. Tickets start at just $45 and are on sale this Friday, February 3 and are available in person at the Marcus Center Box Office (929 North Water St, Downtown Milwaukee), by phone at 414-273-7206 or online at MarcusCenter.org or Ticketmaster.com. Groups 10+ SAVE! and should call 414-273-7121 x210 or x213.
RECYCLED PERCUSSION
was born in 1995 in a Goffstown High School gymnasium talent show, and went on to become a national phenomenon.  Discovered in 2009 by NBC's popular family show "America's Got Talent", they originally auditioned with over a hundred acts and persevered over the competition week after week to play smash performances throughout the summer.  They became the then-highest placed non-singing act to ever compete in the series' history, ultimately finishing third.  Since then, they've been unstoppable, playing over 4,500 shows and over 500 corporate events in over 15 countries.  They have done guest appearances on "The Carson Daly Show", "The Today Show", "China's Got Talent" and the "Latin Grammy Awards", and were featured on the cover of
USA Today
and voted 'National Act of the Year' a record-breaking six times.
Recycled Percussion is a wild mix of unorthodox talent, extreme athleticism, musical precision and insane antics, performed on recycled instruments, and on anything you can think of like hubcaps, garbage cans, power tools, and even each other. To quote MTV, they are: "Entertainment at its highest level." The Las Vegas Journal aptly anointed RECYCLED PERCUSSION:  "Flat out bad-assed."
RECYCLED PERCUSSION promises to be packed full of surprises, with favorite routines from the past and lots of new craziness, which will continue to rev up the audience with their unique brand of comedy, rhythm and mayhem.  They guarantee an incredible turbo-charged performance, so plan to be a part of their continued journey from a bucket-banging high school act to the entertainment capitol of the world, Las Vegas – and beyond.
ABOUT THE MARCUS CENTER FOR THE PERFORMING ARTS
Established in 1969, the Marcus Center for the Performing Arts is the premier performing arts community gathering space in Southeastern Wisconsin. As the Marcus Center moves into its 48th year, it continues to build bridges between diverse members of our community through high-quality arts entertainment in the region and the state. The touring Broadway series, sponsored by Associated Bank, is recognized as bringing the best of Broadway entertainment to Milwaukee for the past 20 years and provides opportunities to educate, entertain and engage audiences. The Marcus Center is also the home to the Milwaukee Symphony, Milwaukee Ballet, Florentine Opera, First Stage plus a variety of other important community and family events throughout the year. For more information about events visit the Marcus Center website at www.MarcusCenter.org.  The Marcus Center is a private non-profit 501(c) 3 corporation and is a dedicated veterans memorial in Milwaukee.
Experience Relaxed, Sophisticated Fine Dining at Envoy Restaurant & Lounge, Milwaukee
Envoy, located in the iconic Ambassador Hotel, offers classic American cuisine with global influences.  Ingredients feature artisan, local and seasonal products.  Envoy offers breakfast and lunch dinner in an atmosphere that transports guests to a time when patrons "tripped the light fantastic".  Guests of Envoy experience the legendary service that generations have come to expect from a staff that is simply "the bee's knees".  Envoy offers nostalgic cocktails from the hotel's original menu, written in 1928.  In addition to half priced appetizers, Envoy Lounge's happy hour offers buy one martini or nostalgic cocktail and receive the next at 1928's price.  Guests who dine at Envoy are invited to enjoy complimentary parking and shuttle service to and from destinations in the downtown Milwaukee area, including the Marcus Center for the performing Arts.  Visit envoymilwaukee.com for more information and reservations.
Mentioned in This Press Release
Recent Press Releases by Marcus Performing Arts Center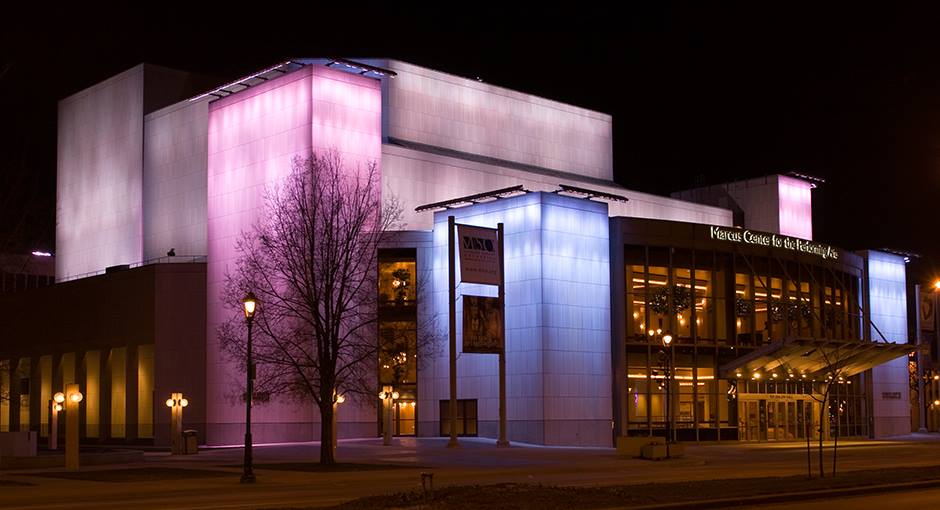 Feb 14th, 2020 by Marcus Performing Arts Center
Company members of DISNEY'S THE LION KING will present a ONE NIGHT ONLY cabaret performance to benefit Vivent Health and Broadway Cares/Equity Fights AIDS.