Press Release
Junior Achievement Increases Financial Literacy With Cutting Edge Technology
Wisconsin Teens Will Discover a Whole New Way of Learning This Year at JA Finance Park
MILWAUKEE (August 10, 2015) – Teenagers are more tech savvy than ever before, and Junior Achievement of Wisconsin (JA) is responding with a tablet-based learning system. The new curriculum will be introduced this fall at JA Finance Park in Milwaukee, which is part of the JA Kohl's Education Center.
"We are very excited about the tablets," said Melisse' Wen, senior program manager with Junior Achievement of Wisconsin. "We've had teachers asking us for less paper and more technology for a while now, and this year we're able to deliver."
The digital and paperless curriculum enables students to engage in real-world financial activities such as online banking and paying bills via tablets, while being introduced to concepts like insurance, credit, and long-term investments. The curriculum also supports real-world simulations through which students are assigned a salary, interact with merchants, and can make payments via debit cards.
Wen explained other ways in which the program has improved:
"In the previous program, kids would have a vehicle, but they wouldn't have to account for the cost of gas or maintenance. Or they would have a family, but they wouldn't have to factor in the cost for childcare," she said. "Now the system is more realistic than ever."
Statistics show that 44 percent of millennials look at their phones more than six times an hour. Incorporating technology into students' learning through this redeveloped curriculum will help them make better connections between what they learn in school and how to apply it in the real world.
Though the program has been updated and improved, Wen said one thing will stay the same—the relationship between the students and the volunteers.
"Our volunteers are still an essential part of what we do," she said. "Students work closely with them to understand budgets and develop a financial plan."
"With more than 10,000 students completing the JA Finance Park program this year, it is our hope that we provide them with the education they need to have a successful and financially stable future," said Junior Achievement of Wisconsin President Tim Greinert.
About Junior Achievement of Wisconsin
Junior Achievement of Wisconsin, Inc. is dedicated to educating students about work readiness, entrepreneurship and financial literacy through experiential, hands-on programs. The organization prepares young people for the real world, showing them how to generate wealth and effectively manage it, create jobs which make their communities more robust and apply entrepreneurial thinking to the workplace. Over 168,000 students in the state of Wisconsin put these lessons into action every year and learn the value of contributing to their communities.
Mentioned in This Press Release
Recent Press Releases by Junior Achievement of Wisconsin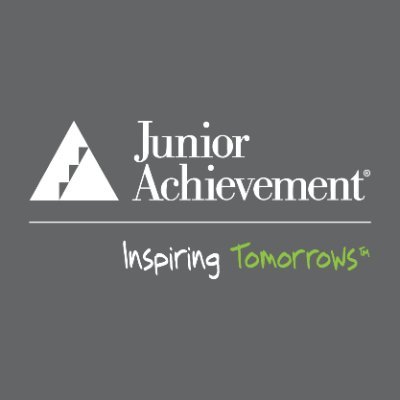 Jul 20th, 2020 by Junior Achievement of Wisconsin
Changes Include Delaying Start of College, Working for Money, and Switching Career Plans, according to Research by JA and PMIEF