Press Release
JoAnna Poehlmann: Now & Then – runs January 8 through March 21, 2015
Not to be missed. Rarely does the Midwest have the opportunity to celebrate such a prolific and accomplished native Milwaukee artist!
(Milwaukee, WI) Most artists have one retrospective and if lucky two, however for JoAnna Poehlmann the third confirms that at eighty-two she is still creating innovative art. What is JoAnna Poehlmann's secret? Art21 defines contemporary artists as those "who explore ideas, concepts, questions, and practices that examine the past, describe the present, and imagine the future." This same definition can be applied to artist JoAnna Poehlmann whose artwork has remained contemporary for many decades. Barbara Brown Lee Chief Educator Emerita Milwaukee Art Museum explains, "I think her whole focus is devoted to recording the joy, beauty, and humor she sees in life, and to bring it to the rest of us through her work." Barbara Manger expounds "her reverence and awe for the wonders of nature have been her inspiration for fifty years. In each work—be it drawing, collage, lithograph, book, box, or miniature construction—she invites the viewer to see the world she sees. Poehlmann guides the viewer to see details that have filled her with wonder."
Aspiring artists and visitors will gasp at the impressive lists of selected awards, collections and commissions achieved by a Milwaukee artist who has never driven a car or owned a computer.
In 2011, Poehlmann was named a fellow of the Wisconsin Academy of Sciences, Arts & Letters. In her remarks she said, "It's very appropriate for me to be here today, because my work concerns art, science, and letters. We live in a busy world. People don't take the time to see nature. I see detail. I feel guilty if I don't putdown the details so others can see them. If I have a concern for the future, it's only that I have more ideas than time to develop them. Any day I can't draw or do my work I feel guilty. My work is my vocation, my commitment, and my joy."
Poehlmann's work has been featured in hundreds of solo and group shows, with an archive of her life's work established at Racine Art Museum. Poehlmann's work is held in significant private collections as well as publicly around the world, including international collections of the Victoria and Albert Museum (London), István Király Muzeum (Budapest), Museum für Kunsthandwerk (Frankfurt) and in the United States at the Milwaukee Art Museum, (Milwaukee, WI) and Museum of Modern Art Library, (New York, NY). In addition, her work has been commissioned for nontraditional venues such as the Baltimore Zoo and Milwaukee Performing Arts Center.
Poehlmann's career began in the 1930's when her first grade teacher called her mother and declared, "You have an artist in the family, what are you going to do about it?" Her formal training began at Milwaukee's Layton School of Art where Poehlmann recalled how lucky she was that while most women her age were deciding what they would be, she knew she was and always would be an artist. In 1954, at the age of 22, Poehlmann graduated and took a position with Hallmark Cards; however, after six months she determined that "drawing fuzzy bunnies" was not for her. She returned to Milwaukee to establish a successful career as both a fine and commercial artist. Poehlmann created fashion illustrations for Junior House, Boston Store and Chapman's
Department Store appearing in the Milwaukee Journal and Milwaukee Sentinel. In the 1970's Poehlmann recalls falling asleep at her day job because her commissions were keeping her up all night, it was at this point she began to rely solely on her fine art career.
While most of Poehlmann's career has been devoted to creating art, she has also embarked upon a tremendous quest for learning and teaching. Influenced by Milwaukee's finest artists starting with Layton's
Karl Priebe
to master printmaker
John Gruenwald
, Poelhmann's quest for knowledge has kept her art evolving and in response to new techniques. In the 1980's Poehlmann traveled to great museums in Europe, viewing firsthand the works she studied in art history classes." Poehlmann states "The painters I'd admired for so many years came to life…so I put the two ideas together for a series I called Paintings for Over the Sofa." These paintings are clever, thought provoking, and whimsically Dada. Evolving further into multimedia Poehlmann explains, "With the creation of books, my use of words and images has morphed from two-dimensional—in prints, drawings, and collages—into three-dimensions." As a popular lecturer and teacher, Poehlmann reminds students of the tremendous importance of observation and draftsmanship. For Poehlmann, drawing with scientific accuracy expresses her respect and love for her subjects.
Accompanying the exhibition will be a retrospective catalog: JoAnna Poehlmann: Now and Then published in 2015 by Plumb Press available for purchase at RedLine for $25.00. More than 100 images surround the insightful essays written by Barbara Brown Lee, Barbara Manger, and John Shannon.
Visit www.redlineartmke.org to learn more about public programs, screen printing, etching, and paper making workshops inspired by Poehlmann's artwork.
This exhibition is possible in part through the generous support of John Shannon and Jan Serr. A special thank you to Angela and George Jacobi and an anonymous donor for their additional support.
RedLine Milwaukee, a 501(c)(3) charitable organization, is an urban laboratory that seeks to nourish the individual practice of contemporary art and to stimulate the creative potential of the local community to which we are linked. Through residency, education, outreach and challenging exhibition programs with a focus on social justice, RedLine inspires and impacts new generations of cultural and civic transformers.
Mentioned in This Press Release
Recent Press Releases by RedLine Milwaukee
Mar 8th, 2018 by RedLine Milwaukee
Opening event Friday April 20, 2018 – 5 p.m. to 9 p.m.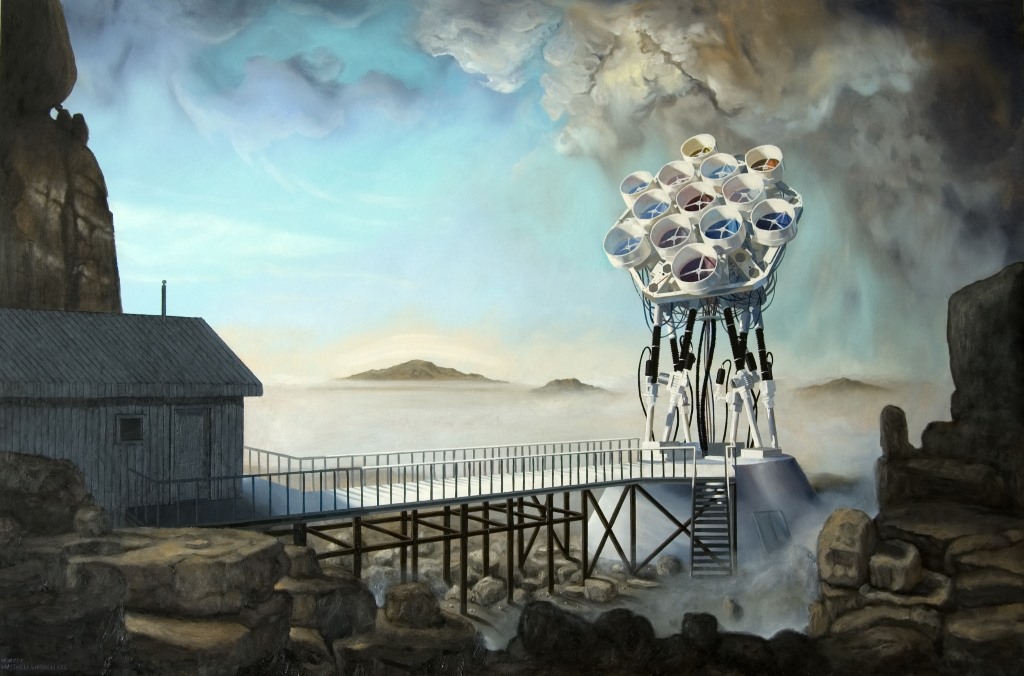 Dec 28th, 2017 by RedLine Milwaukee
RedLine Milwaukee, 1422 N. 4th, St. Milwaukee, WI 53212
Dec 1st, 2017 by RedLine Milwaukee
RedLine Milwaukee, 1422 N. 4th, St. Milwaukee, WI 53212