Press Release
Irish Singer Aoife Scott at the Irish Cultural and Heritage Center April 4th
MILWAUKEE (February 11, 2020) –Known for her exquisite vocals, award-winning singer Aiofe Scott will perform at the Irish Cultural and Heritage Center, 2133 W. Wisconsin Ave., Milwaukee on Saturday, April 4 at 7:30 p.m.
Born into the legendary Irish music Black Family, Scott has enjoyed success as an established artist in her own right with a meteoric rise to the top of the traditional and folk music scene. Fragile and ethereal one minute and strong and vibrant the next, her beautiful voice explores the emotional depths of her lyrics.
Scott was awarded Best Folk Act by The Irish Post Music Awards in 2018. Her single, "All Along the Wild Atlantic Way," was named Song of the Year at the Irish Folk Music Awards in 2017. Her second album HomeBird, recorded in Nashville and Dublin, was released in January. Scott has performed at Milwaukee Irish Fest, most recently in 2019.
Accompanying Scott are guitarist Andrew Meaney and vocalist, Irish flute and tin whistle player Nolan Ladewski. Meaney's powerful rhythmic style is well-known on the world stage through festivals and performances including the music and dance show Ragus and The World Fleadh. Ladewski began playing professionally at age 12 with South Bend, Ind. group Kennedy's Kitchen. He has been touring with the Irish-American band Scythian for the past three years.
Concert tickets are $20 in advance, $25 on concert day, $10 for students with ID and free for ages 12 and under. For more information and to order tickets online, go to www.ichc.net or call the box office (414) 219-0010.
"This Irish singer stands out for her beautiful crystal clear warm coals. Stylistically she successfully bridges Irish trad, contemporary singer songwriter and pop." – Folk World
The Irish Cultural and Heritage Center supports the Irish Community by serving as a venue dedicated to enhancing, promoting and preserving Irish culture and heritage, and serving the community at large.
Mentioned in This Press Release
Recent Press Releases by Irish Cultural and Heritage Center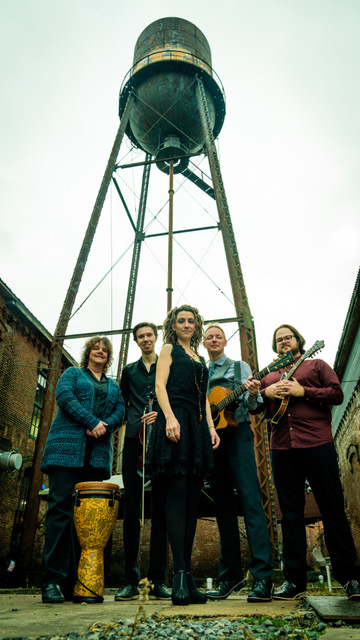 Dec 29th, 2018 by Irish Cultural and Heritage Center
Tickets for the show are $25 in advance, $29 on concert day, $10 for students with ID and free for ages 12 and younger.