Press Release
Home Improvement Experts and Area Chefs to Take Stage at Milwaukee NARI Home & Remodeling Show
Attendees will have the opportunity to meet with more than 100 exhibitors.
MILWAUKEE, WI – Home improvement and remodeling experts, along with area chefs, will share their ideas, insight, and recipes at the Milwaukee NARI Home & Remodeling Show, Fri., Oct. 13 – Sun., Oct. 15, at the Wisconsin Exposition Center at State Fair Park.
Event presenters include Nick Kerzner, MCR, CKBR, "The Construction Guru," and owner of Kerzner Remodeling & Construction in Oconomowoc. Kerzner will guide consumers on how to best communicate with contractors, help them understand what type of contractor they need, as well as project expectations and explain the "home remodeling TV show effect."
Kerzner is the author of numerous articles on industry-related subjects and the host of "The Construction Guru" radio show that airs Sunday mornings at 9 a.m. on News/Talk 1130 WISN-AM. Kerzner will conduct presentations at 2:30 p.m. on Fri., Oct. 13, 11 a.m. on Sat., Oct. 14, and on  Sun, Oct. 15, at 1:30 p.m.
With winter right around the corner, show attendees are encouraged to bring weatherization questions to
Keith Williams
, a home performance specialist for nearly 18 years, who will discuss winter weatherization tips on Sun., Oct. 15, at 3 p.m.
MobCraft Beer Brewery and Taproom, the world's first completely crowd-sourced brewery that makes custom craft beer, produces small batch "custom craft beers" based on user submitted recipes. Join these beer experts at the show Fri., Oct. 13 at 6 p.m. and learn how to make your own brews at home. Brew kits will be available for purchase.
Just in time for the football season, Executive Chef, Steve "Oz" Ozbolt of Emerald City Catering will share culinary inspiration for your next game day party on Sat., Oct. 14 at 1 p.m. Based in South Milwaukee, Emerald City Catering was founded in 2009 by Ozbolt, who's culinary career was influenced by the cooking of his parents, including homemade sausage and Croatian specialties.
With the holidays around the corner and all the baking to be done, C. Adams Bakery will show how to create salted caramel pecan tarts for fall and liquor cakes with a holiday theme on Sat., Oct. 14, at 5:30 p.m. Located in the Milwaukee Public Market, C. Adams Bakery is a from scratch bakery using only high quality ingredients.
While the family is in town for the holidays, consider making them brunch. Chef James Jens with Dinners With Class will demo how to prepare braised beef shoulder with potato duchesse and chardonnay marinated raisin pinwheel pastries with lavender cream on Sun., Oct. 15, at 11 a.m.
Dinners with Class was born out of a vision to promote, educate, and provide a dinning experience containing an individual's favorite ingredients. Jens has over a decade of culinary experience, including The American Club & Blackwolf Run Golf Course in Kohler, Caneel Bay Resort in St. John's (United States Virgin Islands), The Blue Star Restaurant and Ptarmigan Country Club in Colorado, and The Opera House in Madison.
The complete presentation schedule is as follows:
Fri., Oct. 13
2:30 p.m.: What Type of Contractor Do You Need? – Nick Kerzner "The Construction Guru"
6 p.m. Beer Tasting + Making Home Brew – MobCraft Beer Brewery and Taproom
Sat., Oct. 14
11 a.m.: Communicating with Your Contractor – Nick Kerzner "The Construction Guru"
1 p.m.: Football Season Party Foods – Emerald City Catering and Chef Oz
5:30 p.m.: Baking for the Holidays – C. Adams Bakery
Sun., Oct. 15
11 a.m.: Brunch for a Holiday Crowd – Dinners with Class, LLC and James Jens
12 p.m.: "Green and Gold" Kickoff – Don't miss the game, as it will be broadcast live at the show
1:30 p.m.: Project Expectations and the "Home Remodeling TV Show Effect" – Nick Kerzner "The Construction Guru"
3:00 p.m.: Winter Home Weatherization Tips – Keith Williams, Home Performance Specialist
Attendees will have the opportunity to meet with more than 100 exhibitors, all members of the Milwaukee Chapter of the National Association of the Remodeling Industry (NARI). Exhibitors will be displaying the latest home improvement and remodeling products and services, including design/build, kitchens, decks, cabinets, windows, wall covering, bathrooms, lighting, landscaping, roofing, painting, fireplaces, siding and more.
Special attractions at the Show include the Home Solutions Stage, Smart Home Gallery, a graffiti wall, and a Focus on Energy interactive lighting display. In addition, there are plans for the Sun., Oct. 13, football game to be broadcast throughout the show so that fans of the "Green and Gold" won't miss any action.
Hours on Fri., Oct. 13 are 12 p.m. – 8 p.m., 10:00 a.m. – 8:00 p.m. on Sat., Oct. 14, and on Sun., Oct. 15, from 10 a.m. – 5 p.m. Admission is $8 in advance, and $10 at the door. Tickets for seniors, 60 and older, are $8, while children 17 and younger and active and retired military personnel with military identification are admitted at no charge.
Milwaukee NARI is an elite association of the best home improvement and remodeling professionals in the area and a trusted resource for consumers. Since 1961, Milwaukee NARI has promoted ethical conduct, professionalism, and sound business practices in the remodeling industry and education for the consumer. Consumers can have confidence when selecting a Milwaukee NARI contractor for their home improvement project, as all members adhere to a code of ethics that ensures honesty, integrity and responsibility.
For more information on the Home & Remodeling Show, or to receive a free copy of the annual membership directory along with the booklet, Milwaukee NARI's Remodeling Guide, visit www.MilwaukeeNARI.org or call Milwaukee NARI at 414-771-4071.
Mentioned in This Press Release
Recent Press Releases by NARI Milwaukee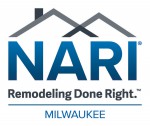 Jun 27th, 2019 by NARI Milwaukee
The NARI Milwaukee Best of Tour Award recognizes the participating remodeling contractor whose project was deemed by event judges to have the best workmanship, attention to detail, design quality, and who presented the best overall tour experience.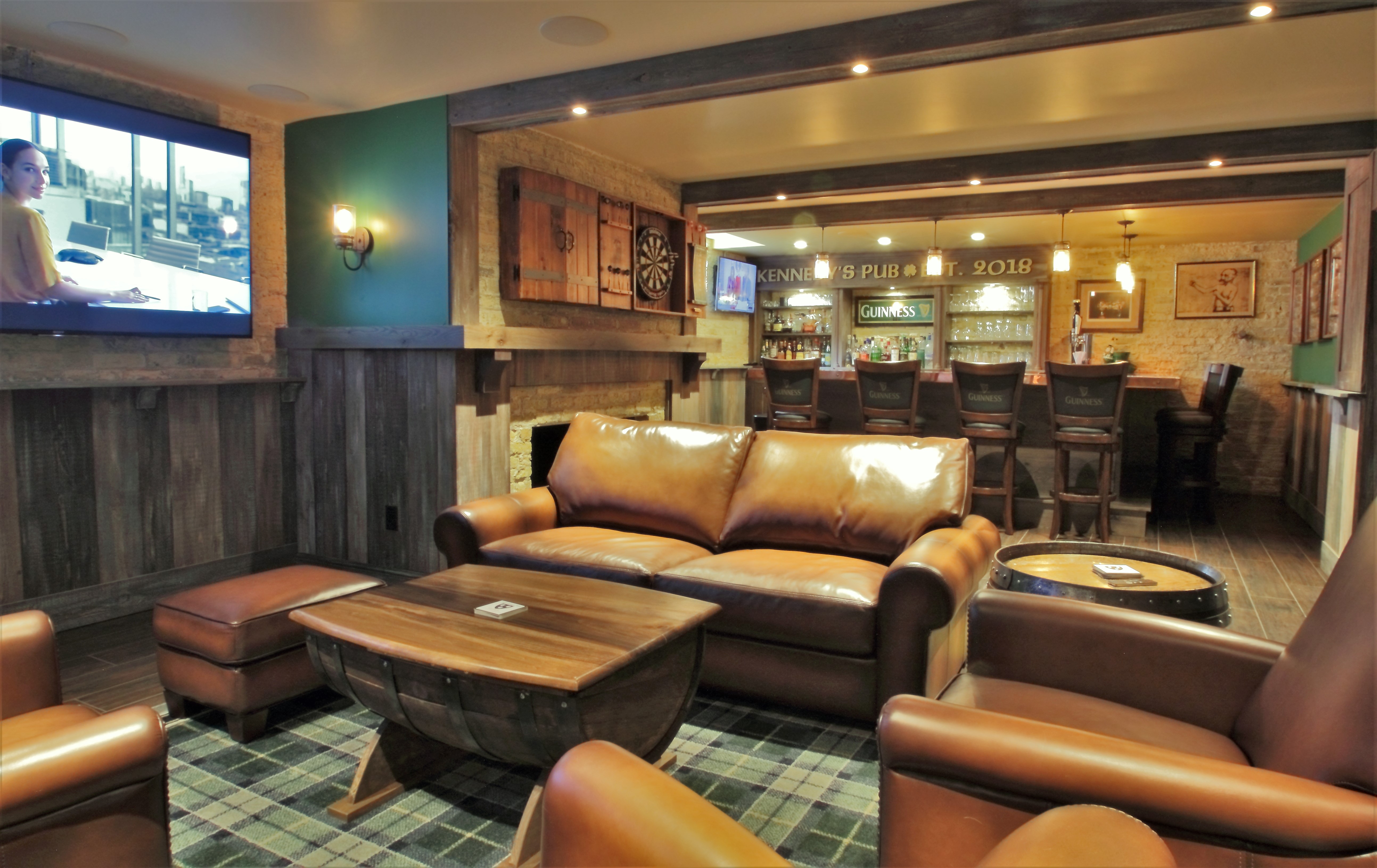 May 4th, 2018 by NARI Milwaukee
Admission for the Tour of Remodeled Homes is $15 in advance, and $20 at the door of the projects, with proceeds benefiting the Aurora Cancer Care.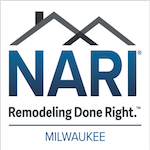 Feb 9th, 2018 by NARI Milwaukee
With a theme of "Remodeling Done Right," the Show will provide attendees with an opportunity to meet with more than 250 Milwaukee NARI member exhibitors.