Press Release
Historic Preservation Commission looking for public input on plaquing program
The Historic Preservation Commission will be discussing the new plaquing program for historic locations throughout Milwaukee at its next meeting
The Historic Preservation Commission will be discussing the new plaquing program for historic locations throughout Milwaukee at its next meeting (Tuesday, July 15) at 3:00 p.m. in room 301-B at City Hall, 200 E. Wells St.
Locations that apply and are approved will receive formal recognition at an annual award ceremony, will be authorized and provided with design instructions for a plaque to be placed at the location, and will be entered into a database of city landmarks. Ann Pieper Eisenbrown, chair of the Historic Preservation Commission, said she hopes the plaquing program will promote public awareness of Milwaukee's many landmarks. "We're looking to move forward with the program, and we really want to hear from the public and other interested parties," she said.
The meeting will be televised live on the City Channel (Channel 25 on Time Warner Cable in the City of Milwaukee) and on U-Verse Channel 99. Online viewing is available by going to www.milwaukee.gov/CityChannel.
Any district, site or structure within the city limits can apply to be designated as historic by the Common Council. Recipients purchase the plaque and must maintain it.
The Historic Preservation Commission administers Milwaukee's 1981 historic preservation ordinance, which offers legal protection for buildings or sites declared historic by the Common Council.
Mentioned in This Press Release
Recent Press Releases by Milwaukee Common Council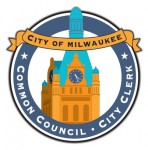 Feb 15th, 2019 by Milwaukee Common Council
From Alderman Ashanti Hamilton, Alderwoman Milele A. Coggs, Alderman Russell W. Stamper, II, Alderwoman Chantia Lewis, Alderman Khalif J. Rainey, Alderman Cavalier Johnson and Alderwoman Nikiya Dodd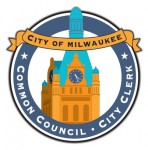 Feb 8th, 2019 by Milwaukee Common Council
From Alderman Ashanti Hamilton, Alderman Cavalier Johnson, Alderman Nik Kovac, Alderman Robert J. Bauman, Alderwoman Nikiya Dodd, Alderwoman Milele A. Coggs, Alderman Khalif J. Rainey, Alderman Robert Donovan, Alderwoman Chantia Lewis, Alderman Michael J. Murphy, Alderman Mark A. Borkowski, Alderman Jóse G. Pérez, Alderman Terry L. Witkowski, Alderman Tony Zielinski, and Alderman Russell W. Stamper, II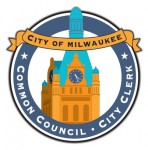 Feb 6th, 2019 by Milwaukee Common Council
From Alderman Ashanti Hamilton, Alderman Michael J. Murphy, Alderwoman Milele A. Coggs, Alderman Jóse G. Pérez, Alderman Robert Donovan, Alderman Russell W. Stamper, II, Alderwoman Chantia Lewis, Alderman Robert J. Bauman, Alderman Khalif J. Rainey, Alderman Nik Kovac, Alderwoman Nikiya Dodd, Alderman Terry L. Witkowski, Alderman Cavalier Johnson and Alderman Mark A. Borkowski