Press Release
Harley-Davidson Museum® Rolls Out Orange Carpet for Moms
Mother's Day brunch and free Museum admission
MILWAUKEE (April 22, 2015) – The Harley-Davidson Museum is rolling out the orange carpet for moms this Mother's Day, Sunday, May 10. Visitors are encouraged to treat the important women in their lives to a brunch of bold American classics served in an inspiring setting at MOTOR® Bar and Restaurant. Moms also get free admission to the Museum May 10 with the purchase of another adult admission. This is the perfect opportunity to see the exhibit (P)ART: Photographs Revealing the Art of Mechanical Form before it closes the following weekend.
The all-you-can-eat brunch at MOTOR includes a mouthwatering array of food selections, both savory and sweet. This year's menu features items such as roasted garlic and rosemary chicken, cheesy mashed potatoes, smoked salmon with all the fixings, kale salad with honey vinaigrette, customized omelets, build your own yogurt parfait and a mini donut bar. Special kid-friendly choices include waffles, mac & cheese and mini cupcakes.
The full menu is available at: http://www.harley-davidson.com/content/h-d/en_US/home/museum/eat/events-at-motor.html.
Brunch is $29.95 for adults, $12.95 for kids, and free for kids 5 and under. Reservations can be made by calling (414) 287-2778. Museum admission is not required for the brunch.
The Museum is open May 10 from 9 a.m. to 6 p.m.; the brunch at MOTOR runs 10 a.m. to 5 p.m.
About the Harley-Davidson Museum
The Harley-Davidson Museum is located at 400 West Canal Street in Milwaukee and provides a glimpse of American history and culture like you've never seen it before – through the lens of Harley-Davidson Motor Company. The Museum, a top destination in Milwaukee and the state of Wisconsin, is open year-round and attracts hundreds of thousands of visitors to the area each year. The 20-acre campus offers abundant and free parking, and includes Motor® Bar & Restaurant and The Shop. For more information on the Museum's galleries, exhibits, special events, tickets and more, visit the new and improved www.h-dmuseum.com.
Mentioned in This Press Release
Recent Press Releases by Harley-Davidson Museum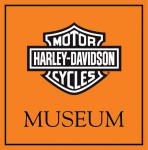 Mar 3rd, 2020 by Harley-Davidson Museum
Check out the official Mama Tried Pre-Party and join John McGivern as he brings a special screening of "Around the Corner" to campus.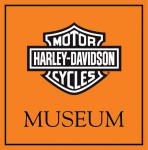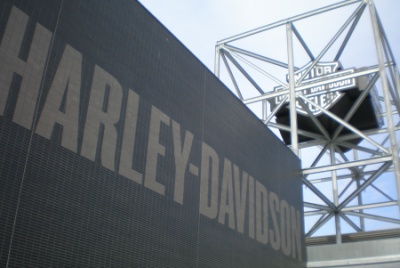 Jan 15th, 2020 by Harley-Davidson Museum
The return of Milwaukee Museum Week, Monster Jam drivers and more events and displays make this the perfect time to visit the crossroads of 6th & Canal.