Press Release
GRAEF receives Merit Award for design of Oak Creek's Drexel Town Square
Project created a new 21st century downtown
MILWAUKEE (Feb. 28, 2019) – GRAEF received a Merit Award from the Wisconsin Chapter of the American Society of Landscape Architects Wednesday night for its design of Drexel Town Square in Oak Creek, Wis.
Oak Creek is a fast-growing suburb of Milwaukee, but the sprawling community lacked one key amenity: a downtown. So, with the help of GRAEF, in association with Rinka Architects, the city created a downtown.
The result was Drexel Town Square, a $200 million vibrant 21st century downtown, where Oak Creek's residents can live, work, play, shop, dine, receive medical treatment and even retire.
For the new downtown to become successful, it was imperative that it drew interest through creative and unique landscape design features that were both functional and experiential.
Built in the center of the city on a long-vacant Delphi manufacturing site, Drexel Town Square is Oak Creek's new city center and features thriving restaurants, stores, apartments, a new city hall and public library, a hotel, a medical center, offices, a large wetland park, a splash pad and a central town square plaza.
The two major public features of the project are the Town Square and the wetland park, which acts as a critical component of the sustainable stormwater management system.
The project was jointly developed by the city and Wispark LLC.
Oak Creek Mayor Dan Bukiewicz said the city's residents are now reaping the benefits of the design and amenities of Drexel Town Square.
"The City of Oak Creek had a vision that Drexel Town Square could serve as a new location for our city hall and library and one day become a community gathering place," Bukiewicz said. "It was designed to be an environmentally friendly, functional space for public gathering, all while being a thriving residential and business area. Drexel Town Square's design exceeded all that we could have hoped for and met all our expectations for a true brownfield redevelopment site. The architecture design and landscapes have made it become the heart and soul of the City of Oak Creek."
GRAEF received the Merit Award during a ceremony at the Italian Community Center in downtown Milwaukee.
The judges of the Wisconsin Chapter ASLA awards were landscape architects from the Sierra Chapter from California. The judges' comments about the Drexel Town Square project included: "Nice plan and diverse spatial use. Great coordination with science. Looks natural (undesigned) with great access elements … This project is a fantastic way to show visitors how to be more sustainable, yet fully functional."
The Merit Award was presented to GRAEF Vice President Pat Kressin, a landscape architect who served as project manager and principal in charge. Accepting the award on Kressin's behalf Wednesday night were GRAEF project landscape architect Erik Schmitt and landscape practice area leader Joseph Pepitone.
Drexel Town Square also was featured in a recent episode about Oak Creek on "Around the Corner With John McGivern," a Milwaukee PBS television show (https://www.pbs.org/video/oak-creek-kilywu).
ABOUT GRAEF
GRAEF is an employee-owned, full-service engineering, planning and design firm with proven expertise in planning; landscape and industrial architecture; operations consulting; and structural, civil, transportation, MEP, and environmental engineering. GRAEF serves public and private clients from its offices in Milwaukee, Green Bay, and Madison, Wisconsin; Chicago, Illinois; Minneapolis, Minnesota; Orlando, and now Miami, Florida. For more than 50 years, GRAEF has demonstrated its commitment to continuously adapting to meet the changing needs of the industry and its clients. For more information, visit www.GRAEF-usa.com.
Mentioned in This Press Release
Recent Press Releases by GRAEF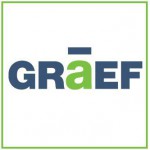 Jul 18th, 2019 by GRAEF
Citizens invited to provide input at public meetings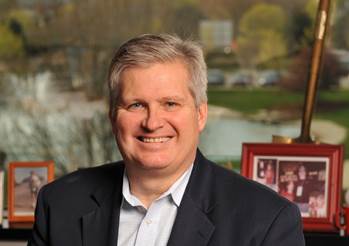 Mar 20th, 2019 by GRAEF
Awards for business leadership will be given at BizExpo on May 30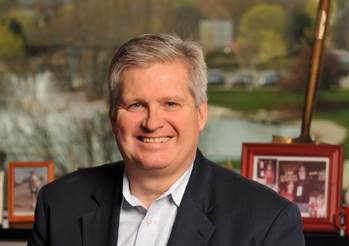 Jan 14th, 2019 by GRAEF
Executive to be honored for excellence in his field