Press Release
Governor Walker Signs Government Leasing Transparency Bill Into Law
AFP-backed law will improve transparency and protect taxpayers
MADISON, WI – Americans for Prosperity-Wisconsin applauded Governor Scott Walker today for signing sweeping reform legislation that will give Wisconsin taxpayers more information about how state dollars are allocated for government leases.
"This commonsense law will arm Wisconsin taxpayers with new and improved information about how their money is spent," said Americans for Prosperity-Wisconsin State Director Eric Bott. "By bringing more transparency to government leases, we can avoid the kind of waste, fraud and abuse we saw under the Doyle administration and empower taxpayers to hold their government accountable. This law is a win for the cause of good government, pro-taxpayer reform in the Badger State."
Under the new law, the Governor or the Secretary of the Department of Administration (DOA) are required to sign leases in excess of $500,000 per year. It also requires DOA to conduct a market comparison and a cost-benefit analysis before entering into a lease and gives the legislature passive review authority over state leases.
AFP-WI activists testified before an Assembly Committee hearing in support of the legislation earlier this year.
Americans for Prosperity (AFP) exists to recruit, educate, and mobilize citizens in support of the policies and goals of a free society at the local, state, and federal level, helping every American live their dream – especially the least fortunate. AFP has more than 3.2 million activists across the nation, a local infrastructure that includes 36 state chapters, and has received financial support from more than 100,000 Americans in all 50 states. For more information, visit www.AmericansForProsperity.org
Mentioned in This Press Release
Recent Press Releases by AFP Wisconsin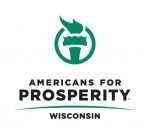 Jun 26th, 2019 by AFP Wisconsin
AFP-WI believes the budget could yet be improved but applauds the legislature for the reforms it was able to secure.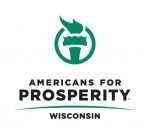 May 28th, 2019 by AFP Wisconsin
"An accused American's right to counsel, enshrined in the Sixth Amendment, is not optional."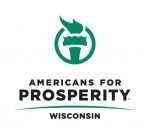 Apr 17th, 2019 by AFP Wisconsin
AFP-WI's efforts will expand to additional legislative districts throughout the spring.