Press Release
Good Fiscal News Another Reminder That Cutting Taxes Is The Best Path to Prosperity for All
"Eight years of conservative fiscal management put us on a better path."
MADISON — A new Legislative Fiscal Bureau memo showing that Wisconsin's finances remain in excellent shape is just the latest reminder that prudent budget management and tax relief—not higher taxes and more spending—are the keys to ensuring prosperity for all.
The LFB memo shows that both decreased spending and increased economic activity have contributed to the surplus. Highlights include:
Agency spending is $103 million less than estimated in the November DOA/DOR report;
Medical Assistance (MA) program returned to the general fund $212.7 million, $63.7 million more than the November DOA/DOR report;
Income tax collections were down from Dec. 2017-Dec. 2018, but sales tax collections are 5% higher than the same period in 2017 and corporate income/franchise taxes are up 10.8%, indicating increased economic activity;
Further, economic profits grew by 8% in 2018, one major factor in the growth in corporate/franchise tax collections.
Contrary to assertions by the far left, tax cuts over the past eight years did not decimate the budget. In the 2011-13 state budget, Wisconsin spent approximately $66 billion all funds. In 2017-19 budget, we spent over $76 billion.
In response, MacIver Institute President Brett Healy issued the following statement:
"Taxpayers still remember the fiscal train wreck of the Doyle years. Back then, Wisconsin lurched from budget crisis to budget crisis. No matter how much Gov. Doyle assured us that our budget crisis would be solved if we just raised taxes, the state continued limping along in financial turmoil.
Eight years of conservative fiscal management put us on a better path. Our state has seen eight consecutive budget surpluses, and the latest figures show a $2.4 billion cushion entering the next budget. During the same time that lawmakers enacted $8 billion in tax relief over the last eight years, tax collections have grown by 24 percent.
The formula is crystal clear—To keep Wisconsin moving forward and to keep our economy growing, Gov. Evers should not under any circumstances raise taxes. In fact, if Gov. Evers would support another true tax cut and return that $2.4 billion to taxpayers, it would be a huge boost for the economy and the people of Wisconsin.
Mentioned in This Press Release
Recent Press Releases by MacIver Institute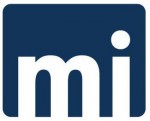 Aug 8th, 2019 by MacIver Institute
"Expanding Medicaid even further to include able-bodied individuals living above the poverty line would put an even greater weight on the taxpayer."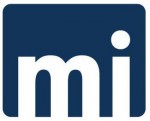 Aug 7th, 2019 by MacIver Institute
Since Gov. Evers took office in January 2019, his administration has refused to include MacIver News Service reporters on invitations to press events, which makes it harder for the news outlet's reporters to stay up-to-speed on the governor's activities.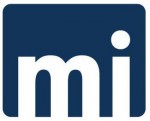 Jul 12th, 2019 by MacIver Institute
If unchanged, the ultimate impact of these policies will be higher vehicle prices and fewer choices for consumers.