Press Release
Global Connections at South Milwaukee High School
The SOWETO Gospel Choir will conduct a workshop with high school choir students prior to the evening performance.
(South Milwaukee, WI) – South Milwaukee High School will be a place of global connection on November 15 as the South Milwaukee Performing Arts Center hosts the SOWETO Gospel Choir, direct from South Africa. Students in music and art will participate in the special visit during their brief stay.
The SOWETO Gospel Choir will conduct a workshop with high school choir students prior to the evening performance. South Milwaukee High School Choral Teacher Lee Stovall is helping students prepare for the meeting with the South African singers by programming "Shosholoza," a traditional South African work song that was repurposed as a freedom song during apartheid, into the curriculum. His students will be singing "Shosholoza" for their student concert on October 23 at 7:30 pm. "When I first heard that the SOWETO Gospel Choir was performing here, I was incredibly excited. SOWETO Gospel Choir has impacted the global choral community for years, and this is a once in a lifetime type of experience for our students. I also am particularly excited for their celebration of Nelson Mandela. As a mixed-race educator teaching a diverse population of students, I can relate to the material and I'm excited to see its impact on the student population here in South Milwaukee," says Stovall.
The South Milwaukee High School visual arts department will also participate during this special visit. Art educator Donna Cuyler was selected by the NEA Foundation to become a 2018 Global Learning Fellow from more than 400 applicants across the country. As a Global Learning Fellow, she is building global competency skills to better prepare students for global citizenship. As part of the Fellowship experience, Cuyler spent nine-days of international field study in South Africa last summer. Some of her students' artwork, along with Cuyler's own photography and memoirs about the experience, will be on display during the SOWETO Gospel Choir mini-residency. "The more that students experience varieties of art and design, and the more that they hear each other's perspectives, the more every student becomes a more critical and empathetic viewer," says Cuyler.
Finally, there will also be a gallery of photographs by Milwaukee artist Christopher McIntyre Perceptions (C.M.P.) from his recent visit to Liv Village, a long-term foster care community for youth in Durban, South Africa. C.M.P. is an SMPAC Performing Arts Series alumnus, and the creator of the multi-media performance, BrOKen Genius. C.M.P. hosted a workshop for the students of South Milwaukee High School a few years ago. Proceeds from the sale of the framed prints will go directly back to Liv Village in Durban, where Christopher and his wife Jessica now currently live and continue their humanitarian work as artists and spiritual leaders. To support their efforts, visit tiny.cc/LIVGive or tiny.cc/TipCMP and make a donation. "Bringing global learning experiences like these to our students and our community is a goal of our organization and a strong part of our mission," says South Milwaukee Performing Arts Center Executive Director Rachel Sorce.
About the SOWETO Gospel Choir concert on Thursday, November 15 at 7:30 pm
South Milwaukee Performing Arts Center is excited to present the inspiring SOWETO Gospel Choir on Thursday, November 15 at 7:30 pm. Hailing from the town of Soweto (South West Township), the birthplace of the South African democratic movement struggle for freedom, SOWETO Gospel Choir has thrilled audiences around the world with their stunning blend of African gospel, freedom songs and international classics. SOWETO Gospel Choir is a GRAMMY® Award-Winning awe-inspiring 20 member ensemble. Songs of the Free is a program celebrating the centenary of the birth of Nelson Mandela. Songs of the Free was named one of the Top 26 must-see shows in Milwaukee in 2018 by the Milwaukee Journal Sentinel.
This is a special concert by the choir who performed for Nelson Mandela on many occasions during his life and who sung at his State funeral at home in South Africa as well as at his commemorative service at Westminster Cathedral in London. Prepare to be moved through earthy rhythms and rich harmonies sung in 6 of South Africa's 11 official languages. This program will uplift your soul through the music and dance of South Africa.
"We are honored and thrilled to be able to present such an awe-inspiring choir. Performing arts have the power to educate, inspire, lift spirits and change lives. We see these things happening for people of all ages at SMPAC, and it's why the performing arts play a vital role in the community and around the world," says Rachel Sorce, Executive Director at South Milwaukee Performing Arts Center.
TICKETS
Tickets: Adult $49-65, Senior (ages 60+) $45-59, Student (ages 4 thru college) $20-30. Tickets may be purchased online at www.southmilwaukeepac.org or through our box office at 414-766-5049 or in person at 901 15th Avenue. Box office hours are M-F (by phone 10-4 and walk-up 10-1). If purchasing in person, ring bell at door #7 and show ID. Sales at the door open one hour before the show, while tickets last.
ABOUT SMPAC
South Milwaukee Performing Arts Center (SMPAC) provides the greater Milwaukee and southeastern Wisconsin communities with creative, innovative and diverse performing arts. Located inside of the South Milwaukee School District's 6-12 campus, it serves students of South Milwaukee and provides professional services for more than 500 performances, rehearsals, classes and other events annually.
Past performances on our stage include Big Bad Voodoo Daddy, The Vienna Boys Choir, Flamenco Vivo Carlotta Santana, The Violent Femmes, Tommy Emmanuel, Legends Roundtable to Honor "Da Crusher," Ex Fabula, Cirque Alfonse, The Official Blues Brothers Revue, John McGivern, George Watsky, Donny McCaslin, Robert Glasper, The Zombies, Jean Luc Ponty, Jon Anderson and many, many more.
SMPAC was voted as a top five Best Theatre in City Voter's Milwaukee A-List Best Of contest in 2016 and 2017, receiving customer reviews such as "Great venue with fabulous events for all ages!" "Excellent and diverse touring artist performances showcased in a comfortable, friendly theatre away from the downtown crowds." "There is not a bad seat in the house." SMPAC was named the tri-city South Shore Chamber of Commerce Outstanding Business Award for 2017.
SMPAC's annual Performing Arts Series is sponsored in part by the Classic Cargo International Inc., Courtyard Marriott Milwaukee Airport, Skyline Catering & Express Deli, TASC Services LLC., and Ken Cook Co. Performances are supported in part by a grant from the Wisconsin Arts Board with funds from the State of WI and the National Endowment for the Arts.
SMPAC is located inside of the South Milwaukee School District's 6-12 campus, at 901 15th Avenue in South Milwaukee between College and Rawson Avenues. It is easily accessible from I-94 and 794. Free parking is available in the northwest parking lot. For events, patrons should enter door #9. For tickets or more information, visit southmilwaukeepac.org or call (414) 766-5049.
Mentioned in This Press Release
Recent Press Releases by South Milwaukee Performing Arts Center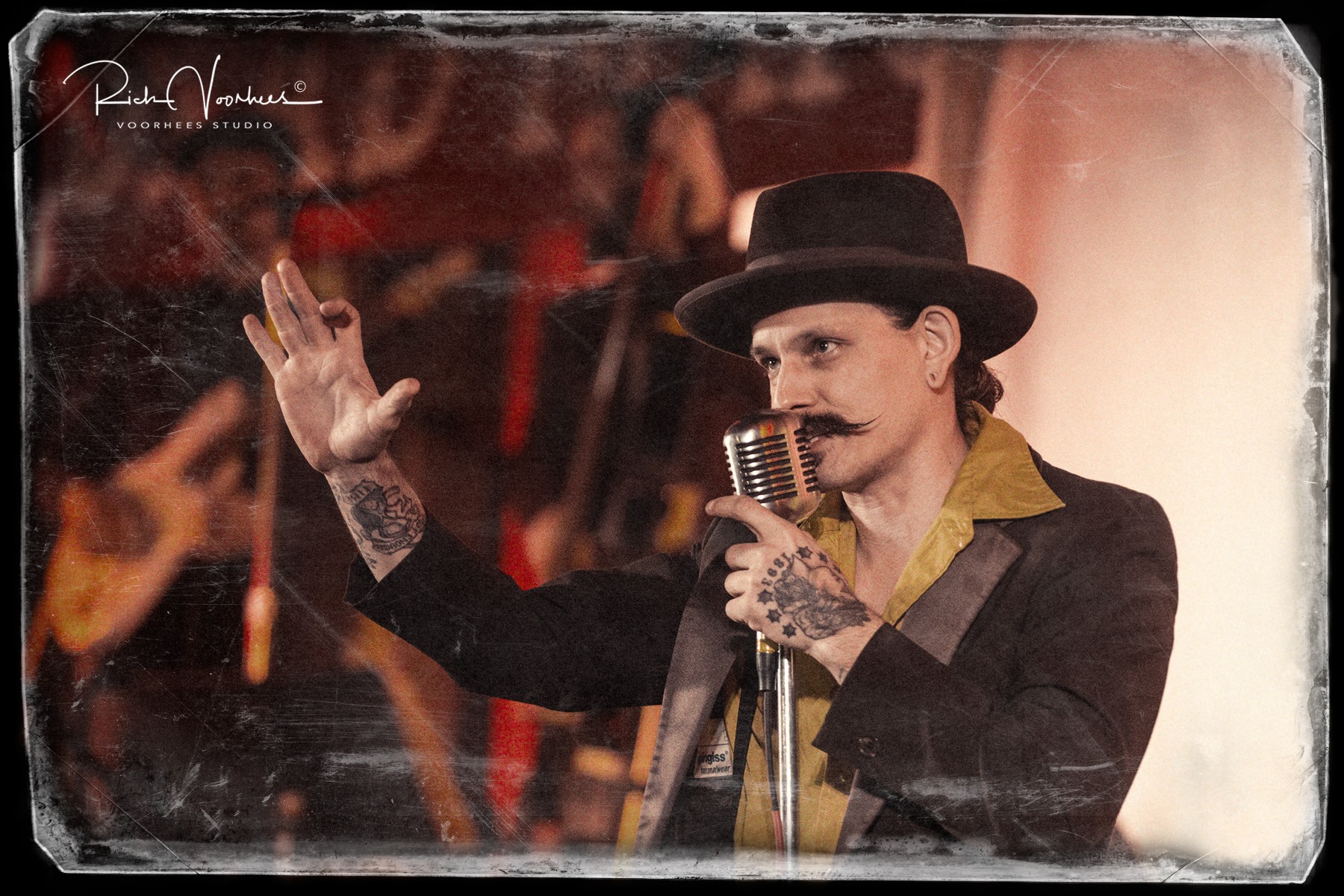 Mar 9th, 2020 by South Milwaukee Performing Arts Center
Featuring more than 100 performers! With Prof. Pinkerton Xyloma as Master of Ceremonies - Friday, May 15 • 6:00 pm Pre-Show Fundraiser/Social/Raffle • 7:30 pm Performance