Press Release
Gallery Night & January 17-18 Features 40 Galleries!
Premier art event Gallery Night and Day to be held January 17 and 18, 2014
Presented by the Historic Third Ward Association, the 26-year-old Gallery Night and Day is the premier art event in Milwaukee for both the experienced art connoisseur and the beginning admirer. An evening of gallery hopping and art viewing begins Friday, January 17 and continues during the day on Saturday, January 18. This winter, the quarterly event showcases 40 venues throughout the downtown Milwaukee area. Admission is free to all venues during event hours listed below.
Winter Gallery Night and Day will host the 11th Annual Sculptures on Ice, Milwaukee's annual ice sculpting exhibition. Bundle up and bring your family and friends to witness these artistic cold weather creations! Between 10am and 6pm on Friday, you can watch sculptors form five foot blocks of ice into creative pieces of art in Catalano Square (Broadway and Menomonee St.). It will truly be amazing to see!
Catch the free Friday Gallery Night Xpress and enjoy a five-stop route which will take visitors from the Third Ward to East Town and back. Or take the second Xpress bus to the Harley-Davidson Museum. Board at 225 E. Chicago Street. Both shuttles make continuous loops from 5 to 9pm Friday with stops approximately every 15 minutes. Visit www.gallerynightandday.org for additional information.
The participants in January's Gallery Night and Day are:
EAST TOWN PARTICIPANTS
1) DAVID BARNETT GALLERY – (1024 E. State St. * 414.271.5058 * davidbarnettgallery.com) Oil Paintings by Ernesto Gutierrez. Perhaps the best Peruvian artist living today, Gutierrez's inspiration derives from his Inca heritage, Peruvian landscapes, folklore, textiles and Rembrandt. His painting technique utilizes thousands of tiny brush strokes to create this masterful style. Gutierrez's rich warm palette evokes the spirit of the Latin culture. Subjects include music and his family. Exhibit runs January 17 through April 12, 2014. Friday: 5 to 9pm, Saturday: 11am to 5pm
2) DeLIND GALLERY OF FINE ART – (450 E. Mason St. * 414.271.8525 * delindgallery.com) Bare Walls. It's Cold outside…Winter in Wisconsin. What better way to enjoy the chill than to "Go Nude." The 2014 Bare Walls exhibition of paintings, drawings and sculptures include works by Carl Von Marr, Louis Icart, Frederick Hart, Jules Cheret, Aaron Bohrod and outstanding artworks by more then 20 Wisconsin Plein Air artists. Exhibition runs January 16 through February 15, 2014. Friday: 5:30 to 8:30pm, Saturday: 9am to 1pm
3) GALLERIE M – INTERCONTINENTAL MILWAUKEE – (139 E. Kilbourn Ave. * 414.276.8686 * intercontinentalmilwaukee.com) Gallerie M features local artists on a rotating basis year-round. Gallery Night in January is a very special exhibit featuring the finalists for the Pfister Artist-in-Residence program. Peruse the artists' work, listen to music, and sip a cocktail. You be the judge – vote for your favorite artist in the ballot box or via Social Media. The winner is announced in mid-February. Year-round exhibit. Friday: 5 to 9pm, Saturday: throughout the day.
4) GROHMANN MUSEUM – (1000 N. Broadway * 414.277.2300 * msoe.edu/grohmann) Trains that Passed in the Night: Railroad Photographs of O. Winston Link. Organized by Thomas H. Garver and produced in collaboration with the Center for Railroad Photography and Art in Madison (www.railphoto-art.org), this exhibition features 36 framed, original prints signed by the photographer. O. Winston Link, a Brooklyn, New York, native and commercial photographer became well-recognized for his complex images of railroads, factories, and industrial plant interiors. For Link, the steam railroad was a vital ingredient to "the good life" in America, an essential part of the fabric of our lives. It is this quality – of life, not machinery – which he captures so artfully in his photographs. Gallery Night Event, January 17th at 7pm – Presentation by Thomas H. Garver, Curator of the Exhibition. Friday: 5 to 9pm, Saturday: 12 to 6pm
5) MILWAUKEE LGBT COMMUNITY CENTER – (1110 N. Market St., 2nd Floor * 414.271.2656 * mkelgbt.org) Please join us as we celebrate our 4th year of our gallery. "FROM HER PERSPECTIVE" Featuring Cheryl Olson Sklar, Carrie Kim, Tara Herbert and many more. Friday: 5 to 9pm
6) PFISTER – ARTIST IN RESIDENCE – (424 E. Wisconsin Ave. * 414.273.8222 * thepfisterhotel.com) Stephanie Barenz will be showcasing a series of new work inspired by life stories of selected guests and staff of the Pfister Hotel inside her studio. A cash bar and complimentary snacks will be provided from 9-11:30pm in the Rouge Ballroom where Pfister Narrator, Molly Snyder, and Stephanie will emcee a storytelling event in the Rouge Ballroom. They will kick-off the evening of storytelling with a yarn of their own followed by nine previously-selected local artists and writers who will tell a 5-minute story revolving around the theme of "art." The audience will pick the winner, who will receive an overnight stay at the Pfister Hotel and dinner for two at the Mason Street Grill. Every person who comes to the event and casts a vote will get a $5 Marcus gift card. Friday: 11am to 9pm, Saturday: 11am to 7pm
7) THIRD COAST STYLE – (514 N. Water St. * 262.227.4268 * thirdcoaststyle.com) Vanessa Devaki Andrew combines hand drawing with digital collage and coloring techniques to create her fashion-focused illustrations. Ivan Herrada will create a tape sculpture from a live model that reveals more than the shell of the human form. Friday: 11am to 9pm, Saturday: 11am to 7pm
8) VILLAGE CHURCH ARTS – (130 E. Juneau Ave. * 414.273.7617 * villagechurchmilwaukee.org) A Celebration of Midwinter Light: 66 Degrees North, acrylic paintings by Tomas Jonsson and mixed media illuminations by emerging artists in Milwaukee. Live music and appetizers.
Friday: 5 to 9pm, Saturday: 1 to 3pm
HISTORIC THIRD WARD PARTICIPANTS
9) A TRIO JEWELRY DESIGN STUDIO – (215 1/2 N. Water St. * 414.431.7112 * atriojewelry.com) A Trio will be show casing a new artist and new pieces by A Trio. As always, A Trio will have free inspections, cleaning and polishing on your jewelry. Refreshments and delish cookies from Scortinos. A Trio won best rings and best custom design in Milwaukee's A-list for 2013. Friday: 5 to 9pm, Saturday: 12 to 3pm
10) ART INSTITUTE OF WISCONSIN – (320 E. Buffalo St., Suite 100 * 414.978.5000 * artinstitutes.edu/Milwaukee) The Art Institute of Wisconsin: Faculty Exhibit. This exhibition is an opportunity for the public to view new and original works from our talented design faculty. The works represented include painting, fashion, animation, photography, digital art, interior design and film. Come see the wide range of visual design produced and taught by Art Institute faculty. Exhibition January 17 through April 14, 2014. There will be a reception open to the public on Friday. Friday: 5:30 to 8:30pm, Saturday: 9am to 1pm
11) ART UPSTAIRS GALLERY – (207 E. Buffalo * 262.243.5921 * wisconsinfineartist.com/graham.html) Paintings and Drawings by Patricia Gilman Graham & Lois Buley Wirth. Visiting artist Todd Mrozinski featuring his impasto oil paintings that explore portraiture through the subject's clothing and the debut of a new series of pillow paintings. Friday: 5 to 9pm, Saturday: 11am to 4pm
12) CLUB CHARLIES – (320 E. Menomonee St. * 414.763.8548 * clubcharlies.com) Matt 'Maciek' Mielczarek has been cutting up valuable, collectable and uncommon selections from his beloved vinyl record collection to make stunning, uniquely incisive hangable art. Any attendant controversy or upsetting of collectors is entirely coincidental. Friday: 5 to 9pm, Saturday: 11am to 4pm
13) GALLERY 218 – (207 E. Buffalo St., Suite 218 * 414.643.1732 * gallery218.com) Offering contemporary original artworks for 23 years in a cooperative setting. Featuring large scale abstract photography by Bernie Newman and James Schaff, minimalist oil paintings by Judith Hooks, collages by Rande Barke, live jazz by Keith Watling, and refreshments Friday. Artists applications accepted on Saturday. Friday: 5 to 10pm, Saturday 12 to 5pm
14) GALLERY MKE – (207 E. Buffalo St., Suite 421 * 414.988.5152 * gallerymke.com) Exciting new working studio/gallery!Artist/Muralist Mary Culling's exhibit "Windows of MKE," acrylic on canvas, presenting contemporary studies of the Milwaukee Art Museum. Artist Sally Davidson Lautmann showcases Passaj: Jewelry on a Journey, recreating memorable vintage components into dazzling one of a kind treasures. Refreshments and appetizers available. Friday: 11am to 9pm, Saturday: 10am to 5pm
15) GREYMATTER GALLERY – (207 E. Buffalo St., Suite 222 * 414.687.2598 * greymattergallery.com) Populate. Robin Luther. Chester, IL is home to a maximum security prison. Most of the inmates incarcerated there have never actually seen Chester, although they are counted among its citizens. Responses from the inmates regarding their memories of home will accompany haunting, large-format photographs of the town. Friday: 5 to 9pm, Saturday 12 to 4pm
16) KATIE GINGRASS GALLERY – (207 E. Buffalo St. * 414.289.0855 * gingrassgallery.com) Focus on Fiber. At the Katie Gingrass Gallery the focus is on fiber this month. Presenting tapestries, hand-dyed silk sculpture, quilts and basketry from renowned artists Sue Benner, Laura Breitman, Laura Foster Nicholson, Martha Fieber, Liz Whitney Quisgard, Joh Ricci, and Joanne Russo. Show runs from January 7th to February 28th. Friday: 6 to 9pm, Saturday: 10am to 5pm
17) KRAL REAL ESTATE – (120 N. Milwaukee St. * 414.455.3777 * kralrealestate.com) Hand-painted bricks – Daniel Atkinson. Live painting and pieces – Gwen AP. Abstract acrylic paintings – Natalie Brey. Simplistic photographs of sometimes overlooked beauty of Milwaukee – Maxwell Cozzi. Acrylic paintings depict between good and evil in the idyllic world of childhood – Michele Parliament. Friday: 5 to 10pm, Saturday 11am to 1pm
18) MILWAUKEE INSTITUTE OF ART & DESIGN – (273 E. Erie St. * 414.847.3200 * miad.edu)
First Person: Contemporary Cuban Art. January 17 (Opening Reception and Gallery Talk) – February 15. Cuban-born artists Yaima Carranza, Alejandro Calzada Miranda, Felipe Dulzaides and Glenda Leon show work in a variety of media that is experimental, disruptive, mundane, playful, poetic and performative. Emerging and established artists with independent artistic, political and personal viewpoints, they create new spaces for dialogue and the re-imagina­tion of history, contemporary artistic practice and life in Cuba abroad.
It's a Major Deal! January 17-23, Fourth Floor Gallery. Award Ceremony, January 23, 6pm
Juried works by sophomores and juniors from all of MIAD's 11 majors.
The Brooks@20: Twenty Years of Design at the Brooks Stevens Gallery of Industrial Design through February 8
Celebrate the gallery's pioneering role in fostering awareness of industrial design and its contemporary practice through a multifaceted exhibition including works and processes by Milwaukee's original design genius, Brooks Stevens, and several prominent design firms. Look for more student exhibitions in the Perspectives (Photography) and Wallway (Sculpture) galleries.
Gallery Hours: Tues. – Sat., 10am to 5pm; Gallery Night Receptions, 5 to 9pm
19) MILWAUKEE PUBLIC MARKET – (400 N. Water St. * 414.336.1111 * milwaukeepublicmarket.org) As an artist Sarah McCutcheon sees art through terms of science. To put it simply, she enjoys manipulating matter. Visit the Milwaukee Public Market to see for yourself her Caps Project featuring works made from recycled bottle caps and lids. Friday: 10am to 9pm, Saturday: 8am to 3pm
20) MKESTUDIO SHARE – (338 N. Milwaukee St., Suite 305 * 414.943.2243 * mkestudioshare.com) MKE Studio Share is proud to present and showcase its members, an eclectic group of local portrait photographers. We are also opening up our space to the public for the very first time. Please join us for the weekend of art and community! Friday: 6 to 9pm, Saturday: 10am to 3pm
21) NEROLI SALON & SPA – (327 E. St. Paul Ave. * 414.227.2888 * nerolispa.com) Experience art on canvas and from behind the camera. Local abstract canvas work from Paintings by Suz will be on display. In addition a live editorial photo shoot with the Neroli hair and makeup team will be taking place. Complimentary Aveda makeup refreshes for all visitors. Friday: 5 to 9pm
22) OIL, A CITY GALLERY – (222 E. Erie St., Suite 110 * 414.588.6823 * oilmilwaukee.com) Large contemporary gallery with new works in historic location. Featuring Judy Barczak's large figurative works and Pfister Finalist Hal Koenig's urban and landscape canvases. Paintings created and displayed at the gallery every Wednesday through Saturday 3pm to 7pm and by appointment. Friday: 3 to 10pm, Saturday: 12 to 7pm
23) RUSTICO PIZZERIA – (223 N. Water St. * 414.220.9933 * rusticopizzeria.com) Shelley K. Heath is a free-lance artist with a fine arts degree from Hardin Simmons University who specializes in portraits, home and garden illustrations, and vibrant pop art. She is also an award-winning street chalk artist. See her work at www.shelleykheath.com. Friday: 11:00am to 1:30am, Saturday 11am to 1:30am
24) (SHOO) – (241 N. Broadway * 414.765.2355 * shoostore.com) Just L Designs. Just L Designs by Shoo employee Leslye Schlack are one-of-a-kind women's apparel and accessories made in Downtown Milwaukee. Leslye will be featuring handmade scarves and tunic dresses. Friday: 5 to 9pm, Saturday: 10am to 6pm
25) SPLASH STUDIO: A PAINTING BAR – (184 N. Broadway * 414.8827621 * splashmilwaukee.com) Swing by Splash Studio, Milwaukee's painting bar, to check out new exhibits by Splash artists Bri LaPlante and Kelly Main. Plus, explore your own creative process while you're here, with mini-paint and drink specials until 9:30pm. Be sure to stay after for the Super Secret Glow Project, from 10:00pm-midnight! (Reservations recommended for glow.) Friday: 6 to 9:30pm
26) THE FINE ART GALLERY – (207 E. Buffalo St., Suite 210 * 414.688.2787 * thefineartgallery.org) Multiple Visions. THE Fine Art Gallery is featuring two guest artists: Janet Roberts showing Retro-Portraits and Still Lives, and Tori Tasch showing Altered Books and Printmaking processes on paper. This "Multiple Visions" exhibition includes artists Dagmara Costello, Virgi Driscoll, JJ Joyce, Marie Mellott, D. Wesenberg Rzezotarski, and Harry Wirth. Friday: 11am to 10pm, Saturday: 11am to 4pm
27) TORY FOLLIARD GALLERY – (233 N. Milwaukee St. * 414.273.7311 * toryfolliard.com)
Jeremy Popelka: Veiled Monuments. Master glass artist Jeremy Popelka returns with new sand cast glass sculpture inspired by an arcane view of object and their surroundings. Gestural ornamental surface textures allude to other materials such as stone and fabric while translucent vibrant, glowing color infuses these sculptural forms with vitality.
Rodger Bechtold: The Nature of Things. Over time Bechtold has built a solid reputation for being a major contributor to contempo­rary landscape painting in the Midwest and beyond. His work is expressed with energy, painted with seemingly effortless brushwork and charged with color.
Ben Grant: I've Gotten on With it a Little all the Same. Grant's paintings explore the potential for meaning in simple, bold, and colorful combina­tions of shape and dimension. Grant paints modular units to create strings of information that take on the form of a visual syntax. Meet many of the artists on Gallery Night!
Exhibit runs January 4 through February 1, 2014. Friday: 11am to 9pm, Saturday: 11am to 4pm (Informal Artists' Talks at 2pm)
28) URBAN SANCTUARY – (181 N. Broadway * 414.687.6241 * studioshelby.com) The Sculpture of Jim Toth. The new gallery and Studio of Shelby Keefe and Richard Dorbin features Jim Toth's sensu­ous cement sculptures in clearly defined, abstract forms with highly refined, marble-like surfaces. Keefe's urban landscape oils and Dorbin's impactful B&W portrait photography will also be featured. Friday: 5 to 10pm, Saturday: 1 to 5pm
WALKER'S POINT / SOUTH PARTICIPANTS
29) ARTS AT LARGE – (908 S. 5th St. * 414.763.7379 * artsatlargeinc.org) Water is a precious resource that sustains life and inspires creativity. Visit the student-created exhibit, Water, to see how young artists explored the beauty and importance of this vital and indispensable element of life. Friday: 5 to 8pm, Saturday: 1 to 4pm
30) BRAISE RESTAURANT & CULINARY SCHOOL – (1101 S. 2nd St. * 414.212.8843 * braiselocalfood.com) B&W pencil drawings by Susan Evenson, who received her B.F.A from the School of the Art Institute of Chicago in painting and drawing. This series explores relationships and stories we create around the idea of home. Susan has shown in galleries in Milwaukee, Chicago, and Toronto. Friday: 6 to 9pm, Saturday: 6 to 9pm
31) GINGER TAPAS BAR – (235 S. 2nd St. * 414.220.9420 * gingermilwaukee.com) End your evening at Ginger Tapas Bar to experience the fresh and colorful works by several young local artists including Ners Neonlumberjack and modern portrait master Samantha DeCarlo to the tune of DJ Caitlin Roony. Friday: 7 to Midnight, DJ at 9pm
32) HABITAT FOR HUMANITY RESTORE – (420 S. 1st St. * 414.257.9078 * milwaukeerestore.org) The ReStoration Collection. Live out your Pinterest fantasies in our gallery of repurposed furniture, artwork, and décor. Local artists' works will be for sale, or for the do-it-yourselfer, shop our store full of good­ies waiting to be transformed into your next one-of-a-kind creation! Proceeds from items sold benefit Milwaukee Habitat for Humanity. Friday: 5 to 9pm, Saturday: 10am to 4pm
33) HARLEY-DAVIDSON MUSEUM – (400 W. Canal St. * 414.287.2789 * h-dmuseum.com) Living Lost, Photographs by Josh Kurpius. Taken during a series of road trips, Josh Kurpius' photographs not only expose the beauty of the American panorama, but the raw beauty captured in the off-moments of traveling by vintage chopper. Exhibition runs January 17 through May 18, 2014. Free Friday night admission from 5 to 9pm; regular admission applies on Saturday. Friday: 5 to 9pm, Saturday: 10am to 6pm
34) THE IRON HORSE HOTEL – (500 W. Florida St. * 414.831.4681 * theironhorsehotel.com) Jennifer Espenscheid. A Milwaukee custom artist with a flare for finding inspiration from the clients she creates for and the world she lives in. Wall sculpture, murals, fine art and abstract oils are just some of the extensions of her eclectic repertoire. www.thesomashow.com. Friday: 5pm to 9pm, Saturday: 5pm to 9pm
35) WALKER'S POINT CENTER FOR THE ARTS – (839 S. 5th St. * 414.672.2787 * wpca-milwaukee.org) CoPA's 7th Annual Midwest Juried Photo Exhibition. WPCA is proud to host the Coalition of Photographic Arts' (CoPA) Annual Juried Photo Exhibition, including the work of 37 photographers from Wisconsin, Michigan, Minnesota, Illinois, and Iowa. This year's juror, Karen Irvine, is the Curator and Associate Director of the Museum of Contemporary Photography at Columbia College, Chicago. Exhibition runs December 6th through January 18th. Friday: 5 to 9pm, Saturday 12 to 5pm
PARTICIPANTS AROUND TOWN
36) GALLERY @ THE BLUE – (310 W. Wisconsin Ave., Lobby * 414.273.5500 * 310westwisconsin.com) League of Milwaukee Artists. For nearly 70 years, the League of Milwaukee Artists has championed artistic creativity and actively contributed to our Community. The League represents 130+ area artists creating two dimensional works in all types of media, a group dedicated to the promotion of visual creation, personal artistic growth, and the expansion of the Arts in our state, region and community. Artist Reception 6 to 8pm. Exhibition November 25, 2013 through January 25, 2014. Friday: 5:30 to 9pm
37) HAGGERTY MUSEUM OF ART AT MARQUETTE UNIVERSITY – (13th & Clybourn * 414.288.1669 * marquette.edu/haggerty) CLOSED THIS GALLERY NIGHT.
The Haggerty will be closed for re-installation beginning January 22 and running through May 18, 2014, the Haggerty will feature four distinct exhibitions – of photography, contemporary art, Wisconsin craft, and historical decorative arts – that each explore the theme of consumption. Photographer Brian Ulrich will present the 2014 Curtis L. Carter Art and Social Change Lecture on Wednesday, January 22 at 6pm. His work is featured in this spring's Brian Ulrich – Retail, Thrift and Dark Stores, 2001-11.
38) KINGDRIVE GALLERY – (2775 N. Dr. Martin Luther King, Jr. Dr. * 414.704.9117) Muneer Bahauddeen: Scared Legacies. Scared Legacies is an exhibition of ceramic and mixed media. With the use of color line and texture, the artist pays homage to African, African American, and South American cultures. Enjoy live jazz by Larry Moore Trio and a performance by Hansberry-Sands Theatre Company. Refreshments and culinary delights provided by B.R. Smiths Catering. Sponsored by Martin Luther King Economic Development Corporation. Friday: 5:30 to 9pm
39) MOWA (FORMERLY MUSEUM OF WISCONSIN ART) AT SAINT JOHN'S ON THE LAKE – (1800 N. Prospect Ave. * 414.272.2022 * wisconsinart.org/mowaonthelake) Waters and Woods, Amy Arntson and Brian McCormick. January 16 – April 9, 2014. Amy Arntson and Brian McCormick create intimate scenes of the natural world. They may come from two different directions – one by land and one by sea, but their artwork has a similarity of focus. Both Amy and Brian's watercolors employ shape, light, and pattern in order to pull the viewer into the contemplative and wistful imagery of Wisconsin's Driftless Region and the Great Lakes. Artist Talk Thursday, January 16 at 7pm. Exhibition January 16 through April 9, 2014. Friday: 5 to 9pm, Saturday: 10am to 5pm
40) REDLINE MILWAUKEE – (1422 N. 4th St. * 414.491.9088 * redlineartmke.org) Transitions in Perspective – Myth and Mirror. Works of RedLine Mentors Nirmal Raja and Dara Larson reflect upon travel in southern India. Raja and Larson shared a year of discussions to create prints, sculpture, video, and installation that explore myth and mirror, place and memory, pattern and color. Exhibition through March 8, 2014. Friday: 6 to 9pm, Saturday: 10am to 3pm
Gallery Night and Day is presented quarterly by the Historic Third Ward Association. Special thanks to 2014 event sponsors: Harley-Davidson Museum, InterContinental Milwaukee, Mandel Group and The Pfister.
For further information or for a PDF or MS-Word version of this release, please contact the Historic Third Ward Association at 414.273.1173 or office@historicthirdward.org.
Mentioned in This Press Release
Recent Press Releases by Press Release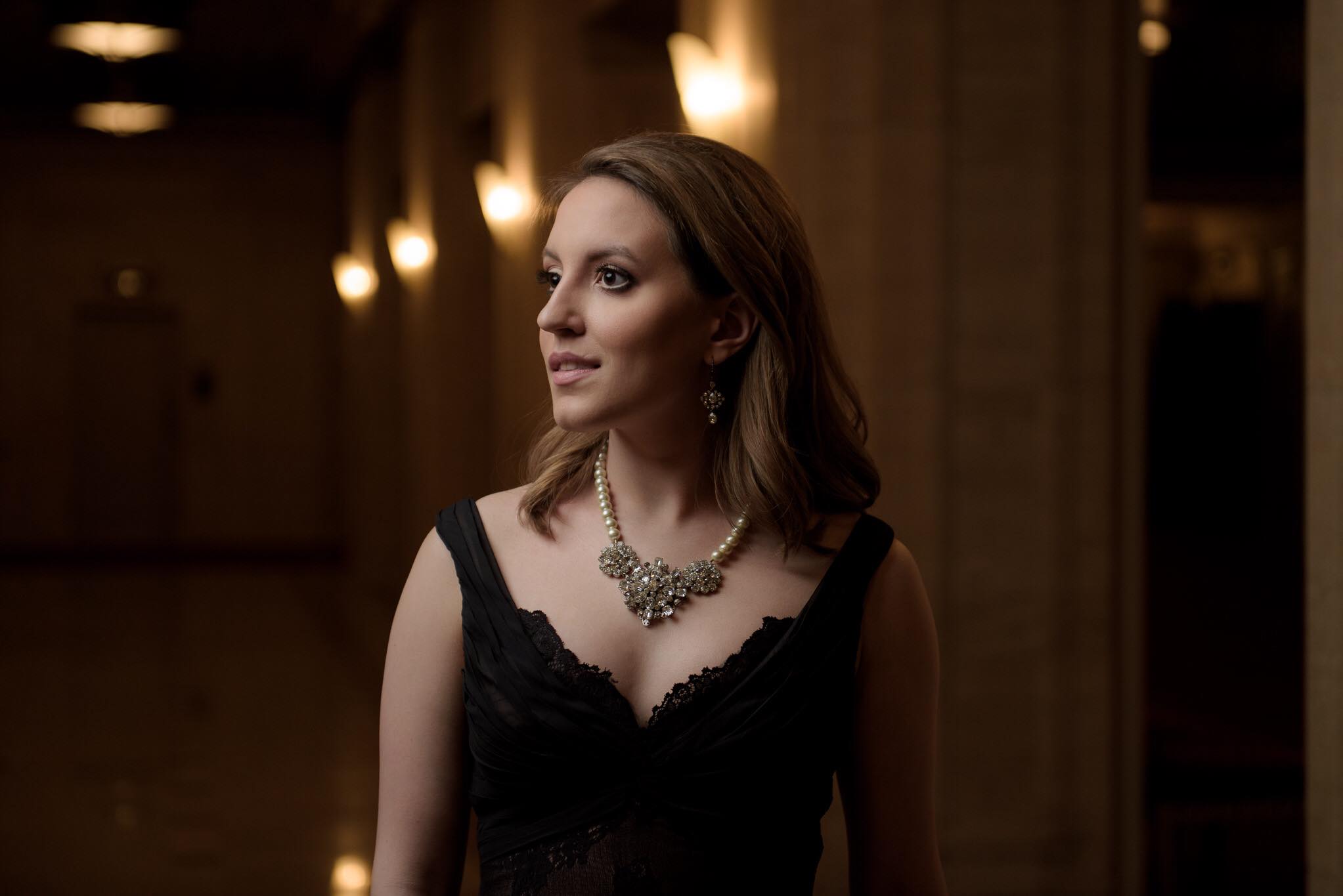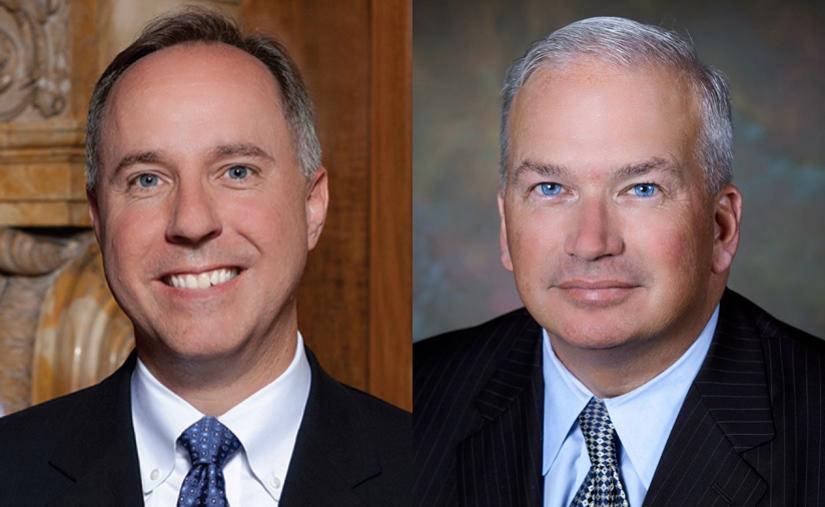 Apr 13th, 2020 by Press Release
Lawsuit Follows Legislature's Failure to Halt April 7 Election Despite COVID-19 Dangers to Voters