Press Release
Festival City Symphony To Perform "Peter & the Wolfgang" Symphony Sundays Concert
Admission to each concert is $14 for adults and $8 for children, students, and seniors.
Milwaukee, Wis.—Festival City Symphony will continue its 2015-2016 "Symphony Sundays" series with a concert titled Peter & the Wolfgang on Sun., March 20, 2016, at 3:00 pm at the Pabst Theater, 144 East Wells Street.
The concert will combine the talents of two of music's greatest masters: Peter Ilyich Tchaikovsky and Wolfgang Amadeus Mozart. The concert will feature Tchaikovsky's "Orchestral Suite No. 4 (Mozartiana)," which was inspired by Mozart, and Mozart's "Symphony No. 40," of which it has been said, "Few things in art are perfect. The G Minor Symphony is one of them." The program also will include two opera excerpts: Mozart's lively "Overture to the Impressario" and Tchaikovsky's swirling "Waltz from Eugene Onegin."
FCS welcomes children to these concerts, which are most appropriate for those in second grade and older. Prior to each concert at 2:45 p.m., Jayne Perkins presents "Children's Program Notes," offered to help children become familiar with the music they are about to hear. Conductor Monte Perkins will also include descriptive program information from the stage.
Admission to each concert is $14 for adults and $8 for children, students, and seniors. Tickets may be purchased by calling the Pabst Theater Box Office at 414-286-3205 or online at pabsttheater.org. Information about purchasing group tickets may be obtained by calling Festival City Symphony at 414-365-8861.
Milwaukee's Festival City Symphony, the oldest performing symphony orchestra in the area, showcases area professional musicians. Its mission is to educate the community and extend the reach of classical music with reasonable pricing and informative formats that embrace people of all ages. For more information, visit festivalcitysymphony.org or call 414-365-8861.
Mentioned in This Press Release
Recent Press Releases by Festival City Symphony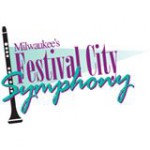 Sep 13th, 2018 by Festival City Symphony
In a change from previous years, Symphony Sundays will begin at 2 p.m. this season.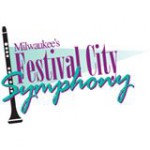 May 25th, 2018 by Festival City Symphony
In all, the symphony orchestra will perform seven concerts during the upcoming season.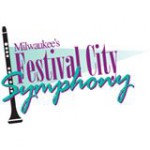 Feb 16th, 2018 by Festival City Symphony
The concert will welcome spring with passionate compositions from three French masters offering unique impressions of the world around us.