Press Release
Expert panel goes "On the Issues" to discuss freedom of information and role of the media in the age of Snowden and WikiLeaks
What does the public have a right to know?
MILWAUKEE – What does the public have a right to know? And what, if any, limits are there to a free and unfettered press? A panel of experts will discuss freedom of information and the role of media in an upcoming "On the Issues with Mike Gousha," Monday, Sept. 29, from 12:15 to 1:15 p.m. in Eckstein Hall, 1215 W. Michigan St.
Panelists include the American Civil Liberties Union's Ben Wizner, an attorney for Edward Snowden; Milwaukee Journal Sentinel reporter Dan Bice; and attorney Christa Westerberg, vice president of the Wisconsin Freedom of Information Council.
The panel is held in conjunction with the Milwaukee Film Festival. The opening night of this year's festival features the film 1971, a documentary about activists who broke into their local FBI office during the Vietnam War, stole hundreds of pages of confidential documents and leaked them to the press. The film raises questions that, in the age of Snowden and Julian Assange, seem more important than ever.
Seating is limited; registration is available online. For those who can't attend in person, a "watch now" button will be added to the registration page on the day of the event, providing access to a live video stream.
Gousha, an award-winning television journalist, is the Law School's distinguished fellow in law and public policy. His "On the Issues" series of conversations with newsmakers supports Marquette Law School's commitment to serve as a modern-day public square for the city of Milwaukee, the state of Wisconsin and beyond.
Through the Marquette Law School Poll, debates featuring candidates in significant political races, public lectures by leading scholars and topical conferences — all open to the community — the Law School serves as a venue for serious civil discourse about law and public policy matters.
Mentioned in This Press Release
Recent Press Releases by Marquette University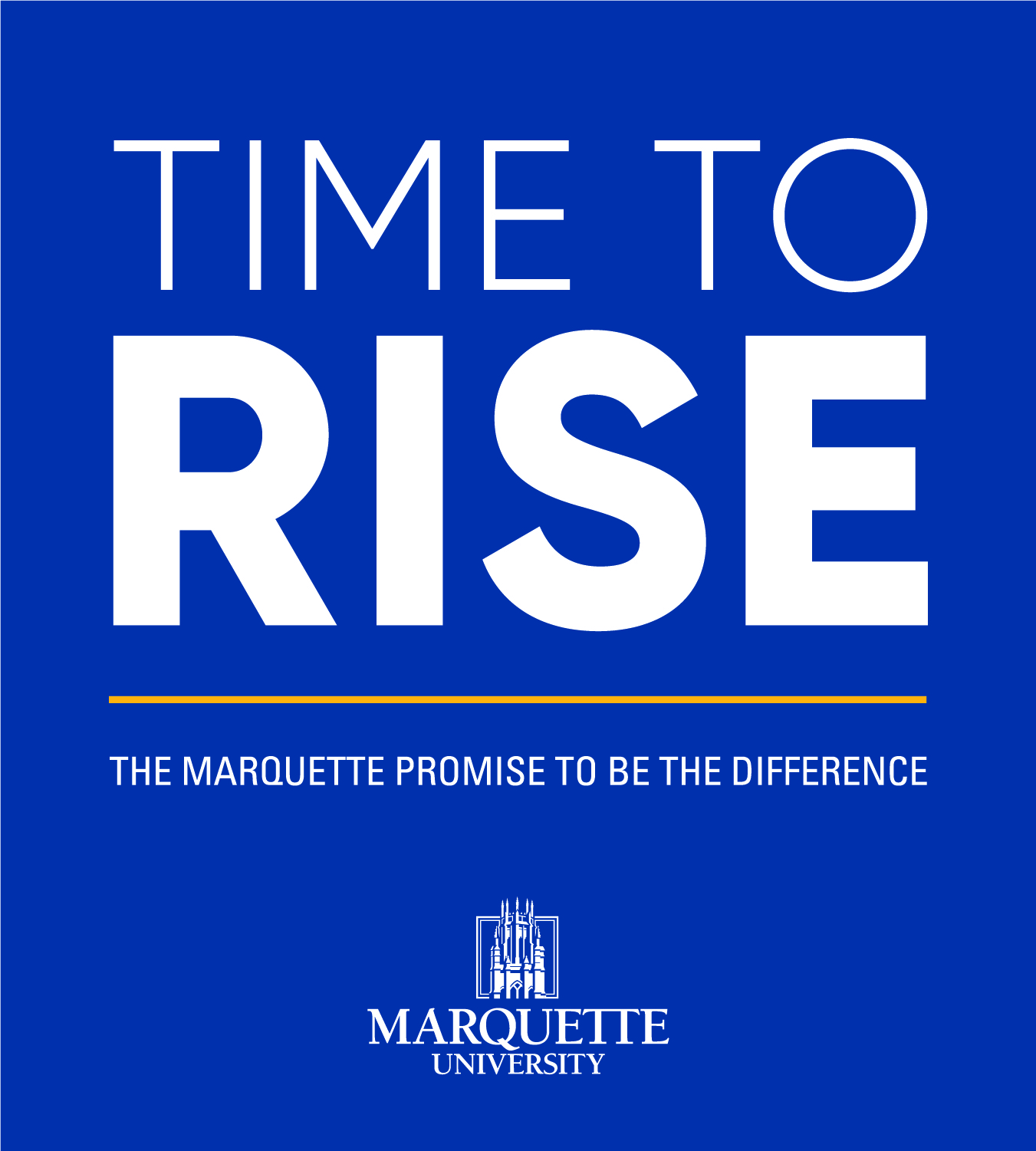 Apr 8th, 2021 by Marquette University
Time to Rise is largest comprehensive fundraising campaign in university history