Press Release
Emergency Appeal for Blood Donations
Dangerously low blood supply puts patients across Wisconsin at risk
Milwaukee – July 14, 2019 – With below normal summer donations leaving the blood supply at dangerously low levels, Versiti Blood Center of Wisconsin is issuing an emergency appeal for blood donations. The appointments currently scheduled are not enough to ensure that we can supply our hospital partners at the necessary levels in the days and weeks ahead.
The situation began spiraling in late June, when donations fell short by 1,800 for the month. It then worsened before and after the 4th of July holiday. Donations have continued to decline, due to family travel and the absence of blood drives held by high schools and universities.
All blood types are needed, but there is less than half a day supply of critically important O-positive and O-negative blood types, which are used in emergency rooms and given to trauma patients. As the exclusive blood supplier to 56 hospitals statewide, including every hospital in Southeastern Wisconsin, the low levels put patients in our community, and those in traumas, at risk.
"It's a critical situation. Without the generosity of our donors, we will be unable to ensure an adequate blood supply to help patients and meet the needs of our hospital partners across Wisconsin," says Versiti Senior Medical Director Jerome Gottschall, M.D. "We urge the community to donate blood to bring the supply back to safe levels and give the gift of life to patients in need."
Extended donor center hours
All Versiti Blood Center of Wisconsin donor centers will have extended hours to ensure blood donors can be accommodated. Donor centers will be open until 8 p.m. on Monday, July 15. They will then be open from 6 a.m. to 8 p.m. Tuesday, July 16 and Wednesday, July 17. We must see 700 donors every day to support patients in need across the state. If a patient requires a transfusion, or if trauma incidents occur, we must be able to respond immediately with the blood that is needed.
Community members are asked to make an appointment to donate today at one of Versiti Blood Center of Wisconsin's nine statewide donor centers or upcoming community blood drives. To make an appointment, call 1-877-BE-A-HERO (1-877-232-4376) or go to versiti.org/Wisconsin.
About Versiti Blood Center of Wisconsin
Versiti Blood Center of Wisconsin is a not-for-profit organization headquartered in Milwaukee that specializes in blood services, esoteric diagnostic testing, organ, tissue and stem cell donation, medical services and leading-edge research. We advance patient care by delivering life-saving solutions grounded in unparalleled medical and scientific expertise. The collective efforts of Versiti affiliates result in improved patient outcomes, expanded access to care, and cost efficiencies for healthcare systems nationwide. For more information, visit versiti.org.
Mentioned in This Press Release
Recent Press Releases by Versiti Blood Center of Wisconsin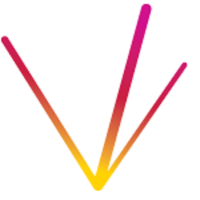 Feb 16th, 2021 by Versiti Blood Center of Wisconsin
Versiti Blood Center of Wisconsin calling on donors to help as supplies drop; blood types O-negative, O-positive most needed