Press Release
Democrats continue pushing unnecessary, costly Medicaid expansion
"Expanding Medicaid even further to include able-bodied individuals living above the poverty line would put an even greater weight on the taxpayer."
MADISON – Wisconsin Democrats have renewed their push for a costly and unnecessary Medicaid expansion with the introduction of a standalone bill by Sen. Jon Erpenbach Rep. Daniel Riemer.
As a reminder of why expanding Medicaid and growing the number of people on government assistance is the wrong direction for Wisconsin, we revisit some important facts below.
Medicaid expansion is not necessary. Affordable, taxpayer subsidized plans are abundant all around the state for those in the very population for whom Gov. Evers and his allies seek to expand Medicaid. The following table is just a snapshot of the rock-bottom premiums and relatively low deductibles made possible by taxpayer-funded subsidies for private market coverage – subsidies that total $1.4 billion – 100 percent federally funded.
Also lost in the conversation are the tens of thousands of newly eligible enrollees who would not be covered by the enhanced federal medical assistance percentage (FMAP) rate. Under expansion, Wisconsin gets a 90 percent FMAP for childless adults added to Medicaid—meaning Badger State taxpayers would be on the hook for ten percent of the added costs.
But the larger population of parents added to the program, about 30,400 new enrollees, would not be eligible for the 90 percent FMAP. That means a new total of 199,100 parents would be eligible at the standard FMAP, in which the state kicks in 41 percent.
In short, a deeper look into the facts shows that Medicaid expansion's "free" federal money is nowhere near what it's being sold as.
Moving people from private plans made affordable by 100 percent federally-funded subsidies to an inefficient, government-run plan that will leave Wisconsin taxpayers on the hook now and in the future for ballooning costs makes no sense, especially considering the explosive growth of the program over the last generation.
The program has ballooned as it is, and there are fewer workers supporting each recipient. In January 2000, when the state unemployment rate was a similarly low 3.2 percent, there were 449,969 people on Medicaid in Wisconsin, or 8.4 percent of the population. There were six people working for every Medical Assistance (MA) program member.
As of April 2019, there were 1,180,152 people on Medicaid, or 20 percent of the population. Thirteen percent of them are childless adults aged 19-64 who aren't disabled or elderly. Today, there are only 2.6 people working for every person on the social welfare program.
Expansion could cost people with employer-sponsored insurance more. The abysmal reimbursement rates that Medicaid pays to health care providers—often well below the cost of a procedure—means providers have to make up that loss elsewhere. And it's private insurance premiums that increase as a result, contrary to claims by the Evers administration in a flawed and narrow study by the Office of the Commissioner of Insurance.
Instead of moving people from affordable private plans onto Medicaid and risking an explosion of cost-shifting and increased costs to taxpayers, a wiser course would be to acknowledge that Medicaid expansion is an un-needed expansion of welfare.
MacIver Institute President Brett Healy issued the following statement:
"While the number of people on Medicaid has more than doubled, the number of people working per recipient has dropped sharply. That means each working Wisconsinite is struggling under a heavier burden to support those on government assistance."
"Expanding Medicaid even further to include able-bodied individuals living above the poverty line would put an even greater weight on the taxpayer. That's the wrong direction for Wisconsin, even if the federal government keeps its word on the enhanced match rate, which is a fantasy."
"Low-cost insurance options are already available on the private market thanks to $1.4 billion in federal subsidies that lower the cost of premiums for those in the expansion population in Wisconsin. Moving people from these affordable plans onto Medicaid would cost taxpayers, harm hospitals due to cost-shifting, and increase government dependence. In light of this information, Gov. Evers and Democrats in the Legislature should re-think his ill-advised quest to expand Medicaid."
Mentioned in This Press Release
Recent Press Releases by MacIver Institute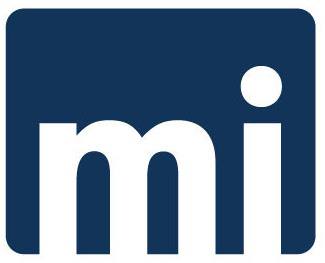 Apr 20th, 2020 by MacIver Institute
We Don't Need More Hurdles Governor Evers - We Need To Reopen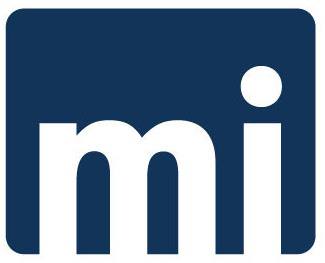 Apr 17th, 2020 by MacIver Institute
The Permanent Damage That Extending "Safer at Home" Order Will Inflict On Our Families, Friends And Neighbors Is Not Supported By Science Or Common Sense