Press Release
County Executive Abele Introduces $1.3 Billion Budget for 2015
Highlighting increases in public safety, mental health care and other critical services, Milwaukee County Executive Chris Abele introduced his 2015 Recommended Budget today.
MILWAUKEE – Highlighting increases in public safety, mental health care and other critical services, Milwaukee County Executive Chris Abele introduced his 2015 Recommended Budget today.
For the fourth year in a row, County Executive Abele introduced a budget that does not raise taxes or bus fares, while also lowering debt and adding to the County's fiscal reserves.
A summary of the budget can be found here.
Public Safety
The creation of the Office of Emergency Management, a new division that consolidates and improves emergency management functions across Milwaukee County and puts Milwaukee County in line with best practices across the state and country.
The creation of a new "Violent Crime Task Force" in the District Attorney's Office and two new investigators in the "Witness Protection Unit."
$3.9 million more in tax levy for the Milwaukee County Sheriff's Office, one of the largest increases of any department in the County and $1.8 million in infrastructure projects requested by the Sheriff.
Mental Health Care and Safety Net Services
$1.6 million more for the Behavioral Health Division and programmatic changes that will continue to build community capacity and improve service across Milwaukee County.
The addition of a second staff member in the Housing Division to assist people being discharged from the House of Correction, homeless shelters, and other community support facilities in securing safe housing.
Nearly 40 new Supportive Housing Units.
Creation of a Harm Reduction Housing model to assist individuals with severe alcohol addictions who have not been successfully served in current treatment models or housing.  This model, used successfully in New York, Chicago, Minneapolis and Seattle, is expected to reduce detox admissions, emergency room visits, and jail bookings.
Expansion of case management services in the Safe Haven program.  The current four locations have been serving more and more homeless individuals coming directly from the streets, rather than being referred by shelters.
$30,000 for the Needy Veteran's Fund, which provides emergency financial aid to veterans and their families.
Creation of a resource center for veterans to allow them easy and supportive access to the internet and other applications by adding computer workstation kiosks in the County Veterans Department office.
Infrastructure Investments
The 2015 Recommended Capital Budget includes more than $78 million in capital investments in the County's infrastructure, including:
$10.1 million in funding to improve the condition of County highways and bridges.
$8.7 million for improvements to infrastructure in the County parks including:

If approved by the County Board, $1.7 million is provided for demolishing the Estabrook Dam, which is the most environmentally-protective option that also eliminates ongoing maintenance costs and future infrastructure costs.
$3.8 million to complete the reconstruction of a heavily-utilized section of the Menomonee River Parkway in Wauwatosa.
$830,000 to improve the Oak Leaf Trail in Grant Park.
$550,000 to repair the historic suspension bridge in Hoyt Park.

$1.8 million to purchase election machines for each municipality, a partnership that will save the County millions of dollars in programming costs.
$4.2 million to make improvements to the War Memorial Center and Art Museum.
For the fourth straight year, County Executive Abele's budget does not include any bus fare increases.
An increase of more than one million bus route miles.
Funding for a feasibility study to convert buses and facilities to Compressed Natural Gas (CNG), a cleaner fuel source.
Continuing to Create a Sustainable Milwaukee County
$3.8 million to close and demolish the City Campus facility and make it ready for redevelopment.
Builds up the Debt Service Reserve Fund to nearly $13 million, the highest level in recent history.
Enhancing Intergovernmental Cooperation
The 2015 Recommended Budget includes a number of intergovernmental agreements that enhance countywide and regional cooperation and create more sustainable programs. Highlights include:
Milwaukee County will purchase election machines for every municipality. This project is part of an innovative agreement that will save costs at both the County and municipal levels. The County will purchase election machines for each municipality and the municipalities will reimburse the County for 30% of the election machine costs. As part of the agreement, the City of Milwaukee's Election Commission will provide programming services for the County and all 18 municipalities. This initiative is expected to save over $3 million over the next 12 years.
$2 million to finish upgrading the County's public safety radio system in cooperation with Waukesha County to a new digital format. This intergovernmental initiative saved $500,000 in capital costs and will save $1.5 to $2 million in operating cost over the life of the system.
A savings of more than $13.5 million over two years through a collaborative RFP for medical and prescription administrative costs with the City of Milwaukee and Milwaukee Public Schools.
The full budget can be viewed here.
Mentioned in This Press Release
Recent Press Releases by County Executive Chris Abele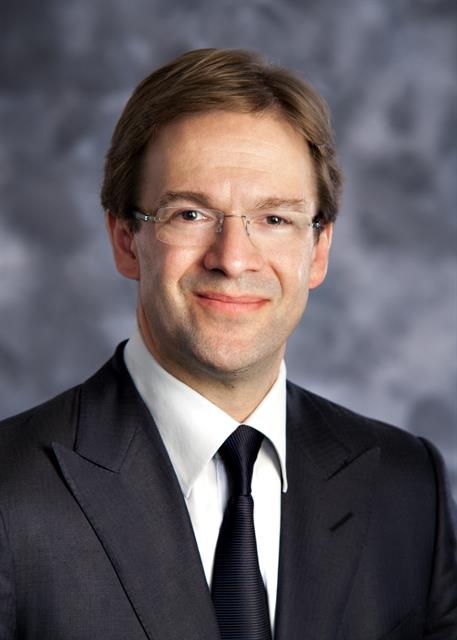 Apr 29th, 2020 by County Executive Chris Abele
Milwaukee County leaders commit to eliminating institutional racism by addressing County polices, practices and power structures through a racial equity lens