Press Release
Council members respond to Chief Flynn's exit tour of local media
Jointly signed response to Chief Flynn's comments from Aldermen Kovac, Perez and Stamper
In a jointly signed response (attached) to recent comments made by retiring Milwaukee Police Chief Edward Flynn, Alderman Nik Kovac, Alderman José G. Pérez and Alderman Russell W. Stamper, II provide important perspective on the outgoing chief's views of Milwaukee, city government and police community relations.
In part the response states: "We wish that Chief Flynn could have gracefully retired, providing ample notice to allow for a smooth transition from his tenure and reflecting positively on the Milwaukee community. But instead we have a departing Chief who seems ready to air every grievance on his way out of town, pointing out every perceived flaw with our community and dropping as many lit matches as possible for us to remember him by. We wonder what else will be said before he retires on the 16th? Those of us who remain behind, still serving our community and working towards making Milwaukee a better place will not sit back and let his criticisms go unanswered."
Mentioned in This Press Release
Recent Press Releases by State Rep. LaKeshia Myers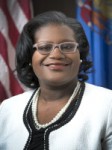 Oct 28th, 2019 by State Rep. LaKeshia Myers
"I was saddened to hear of the passing of long-time Michigan Congressman, John Conyers, Jr."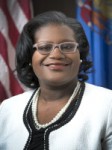 Oct 25th, 2019 by State Rep. LaKeshia Myers
Nationally, Black Catholic History Month was first recognized in 1990 by the National Black Catholic Clergy Caucus of the United States.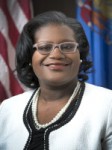 Oct 10th, 2019 by State Rep. LaKeshia Myers
"I am proud to honor Eliza Ortiz today as the twelfth district's first responder of the year."