Press Release
Common Ground Rallies for FAIR PLAY
If the Bucks get a great place to play, then our kids get great places to play.
"We have never had a senior football player not graduate. If you want kids to graduate and be successful citizens, just have them play sports."  When Hamilton High School football coach Jake Haskell said this to over 500 Common Ground leaders Tuesday night, their resolve to fight for better recreational and sports facilities was confirmed.  "If we want to make sure more kids graduate, we need facilities that will attract kids. The more kids we attract, the more kids graduate, and the more successful the community is."
Hamilton's gymnasium was overflowing with citizens from throughout the metropolitan area who were there to support FAIR PLAY, Common Ground's campaign to secure funding to upgrade playgrounds, athletic facilities, and parks in Milwaukee County.  Following a survey of 278 public schools in Milwaukee County, the group concluded that $150 million to $250 million is needed to bring all facilities up to an acceptable level.
Franz Meyer, Milwaukee educator and co-chair of the event, explained that participation in track had taught him how to win and lose, how to plan, and how to work for years toward a goal.  "I'm here because I want the same fair play for my students that I had."
Lloyd Johnson, the other co-chair, stressed the importance of giving children the message that they are at least as valuable to the community as a new Bucks arena.  "We can do that," he said, "by investing in recreational and athletic facilities that allow them to develop their abilities and believe in their future."
After hearing from coaches, athletes, and other leaders, the members of Common Ground were asked to vote on a resolution to support public funding for a New Bucks Arena if there is a $150 to $250 million investment in Fair Play and to oppose it if a $150 to $250 million investment in Fair Play is not included.  Jennifer O'Hear, chair of the Fair Play campaign, told the group, "We need to take this vote to be clear and pubic about our position.  We do not oppose the new arena.  We simply demand a say in how our money is used, and that means investing in our children through Fair Play."
After deliberation, the assembly approved the motion by an overwhelming majority, and in addition, pledged to bring 1000 people to a rally at 3:00 p.m. on Sunday, October 19.
Franz Meyer concluded the evening with these words: If you want a city where our kids will grow and stay Then we need to invest in a different way. Skyscrapers, Monuments, and Millionaires are nice But if you think that's all "world class" means, think twice. We believe "world class" is Homes, Health, and School that go all the way Now, THAT'S FAIR PLAY!
ABOUT FAIR PLAY:  Fair Play is Common Ground's campaign to insert itself in the discussion about the use of public funds to build a new arena for the Bucks. It is our position that if public money is used to create a new arena for the Bucks, then at least $150–$250 million must be invested to upgrade and build public athletic facilities and playgrounds for children in Milwaukee County. If the Bucks get a great place to play, then our kids get great places to play.
ABOUT COMMON GROUND: CG is a community organization that works toward igniting positive change within the Greater Milwaukee area. With the power of the collective voice, we have a strong history of facilitating significant and meaningful improvements within our community. By working together, we develop leaders who identify issues that need fixing, develop solutions for them, and take action to create change.
For more information on Common Ground or the Fair Play campaign, please visit http://www.commongroundwi.org/ or http://www.fairplaywi.org.
Mentioned in This Press Release
Recent Press Releases by Common Ground Southeastern Wisconsin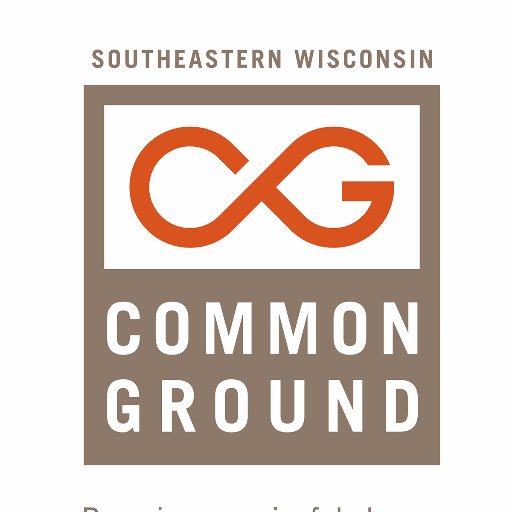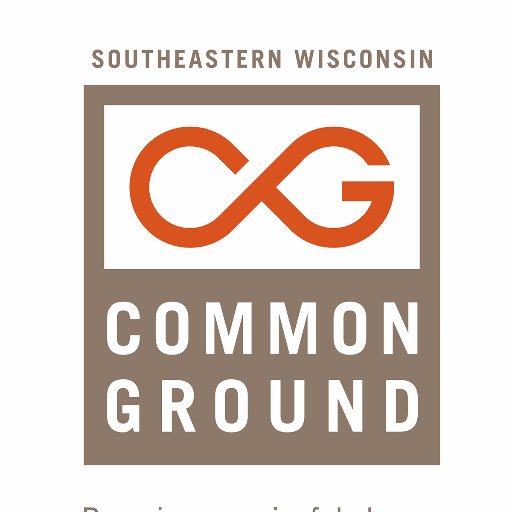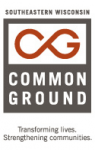 Aug 27th, 2018 by Common Ground Southeastern Wisconsin
Common Ground believes ALL people are deserving of equal treatment and justice from law enforcement personnel, regardless of the color of our skin, our race, our religion or our immigration status.