Press Release
Common Ground Investigation Launched: Possible Racial Profile by Waukesha County Sheriff Department
Common Ground believes ALL people are deserving of equal treatment and justice from law enforcement personnel, regardless of the color of our skin, our race, our religion or our immigration status.
Over 50 Common Ground members gathered to hear the disturbing story of Rev. Demetrius Williams of Community Baptist and Rev. John Patterson of Mt. Olive Missionary Baptist church as they explained their unsettling interaction with a Waukesha Sheriff Deputy guised in the cloak of the "Standard Policy' of the Waukesha County Sheriff Department, lead by Sheriff Eric Severson.
"When I learned what happened to Pastors Williams and Patterson, my first reaction was shock then anger and extreme sadness. It was wrong!" said Gwen Mosier, a Common Ground member, and tax paying resident of Waukesha County.
May 1st 2018 Pastors Williams and Patterson had a rare opportunity to find rest and relaxation through fishing from their demanding life as husbands, fathers, pastors, and academics. Their day ended with suspicion and being treated like they committed a crime when a Waukesha Sheriff Deputy approached their car as they waited for roadside assistance to fix a flat tire. "We were there for only about 5 minutes when we saw a Sheriff's squad car pull behind us with flashing lights. We were glad to see that some initial help had arrived. We thought the deputy might put out cones to divert traffic until the tire was changed. However, it was our initial impression of assumed assistance that quickly changed. "said Rev. Williams.
"We were offered no assistance; instead, we were asked about guns and drugs. Both driver and passenger were required to provide driver's licenses. Finally, the boat was "stickered" although we had no intention of abandoning it. Instead of offering assistance, we were treated like criminals because we are African-American men. Is it really the "standard policy" of Waukesha Sheriffs' Deputies to treat law-abiding citizens, traveling with a bass fishing boat on a trailer, in need of roadside assistance in this fashion?" asked Rev. John K. Patterson of Mt. Olive Missionary Baptist Church.
After several phone calls and written correspondence with Sheriff Severson's deputies, we are left with an unresolved question, "Does Waukesha Sheriff's Department standard policy foster an environment where biased based policing is common when engaging motorist in disabled vehicle assistance?" asked Gwen Mosier.
Keisha Krumm, Common Ground's Lead Organizer and Executive director said, "We want to find out if the experience of Rev. Williams and Rev. Patterson is an unfortunate isolated incident or a pattern of racial profiling; thus, we are launching a CG investigation. We want to hear stories of people who have encountered Waukesha Sheriff Deputies as they travel to work, school, shopping, or visiting loved ones. "
Gwen Mosier vowed, "if we find this is an isolated incident we will say so. If we find it's a pattern of racial profiling, we will be back to announce our next steps."
Common Ground members took flyers to report their stories. They will go to their congregations, friends and neighbors to ask, "Have you had an encounter with a Waukesha Sheriff's Deputy?" Pastor Patterson ended the press conference with a prayer for Eric Severson and his Deputies, praying that they may not be wise in their own eyes, but that they will gain wisdom through fear of God (Proverbs 3:7) and treat all with courtesy and respect when they are in need of assistance.
Following the press conference, Common Ground members delivered a request for information letter to Sheriff Severson seeking copies of the last 45 days of narratives submitted by Deputy Michelson, the deputy who approached Pastors Williams and Patterson's disabled vehicle, to test his statement, "I ask everyone if they have guns, drugs or alcohol in their cars."
Tell us your story: email us at info@commongroundwi.org; call us at 414-368-0439
ABOUT COMMON GROUND: Southeastern Wisconsin Common Ground (CG) is a 501(c)3 organization of congregations, religious groups, small businesses, non-profits, schools, unions and neighborhood associations whose mission is to address critical social issues in creative, non- partisan ways. CG's 40+ member organizations live and work in Milwaukee, Ozaukee, Washington and Waukesha Counties. Common Ground is part of a national network affiliated with the Industrial Areas Foundation (IAF), the oldest and largest institution for professional organizing in the United States. For more information on Common Ground, please visit: http://www.commongroundwi.org/
Mentioned in This Press Release
Recent Press Releases by Common Ground Southeastern Wisconsin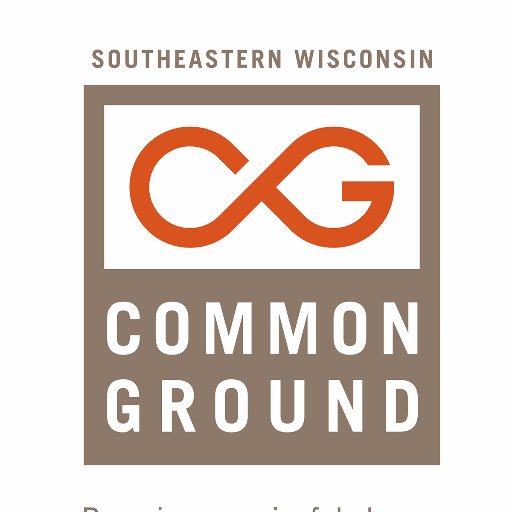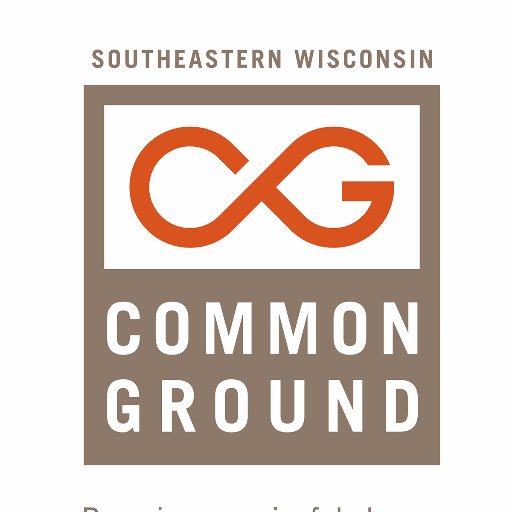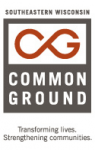 Aug 27th, 2018 by Common Ground Southeastern Wisconsin
Common Ground believes ALL people are deserving of equal treatment and justice from law enforcement personnel, regardless of the color of our skin, our race, our religion or our immigration status.