Press Release
Collectors bring floral vintage fashion show to The Hamilton
Series 'Femme Adorn' returns for its fifth installment on Gallery Night, April 17
MILWAUKEE, Wis. (March 23, 2015) – Local vintage collectors will showcase a selection of women's and men's looks at FEMME ADORN PRESENTS: A FLORAL AFFAIR spring vintage fashion show on Gallery Night, April 17 at The Hamilton (823 E. Hamilton Street, Milwaukee). Featured collections include floral-inspired looks from Femme Adorn founder Sheila Teruty's So Passé, Maggie Solveson's Brown Cow Vintage, and Michelle Eigenberger's Bolted Vintage spanning eras from 1950s through 1990s.
The Hamilton's elegant event space, paired with old school jams and classic sounds from DJ duo Sirius Booty will set the stage for an evening of glamour, style and fashion. Beauty partners include Scott Free Salon and Neroli Salon, with flowers styled and provided by Feisty Flowers.
Femme Adorn vintage fashion shows have been wildly successful among fashionistas and Milwaukee nightlife patrons since 2012. Teruty's passion for vintage garments led her to create Femme Adorn as a way for lovers of vintage, fashion and style to come together to celebrate beauty.
"I started Femme Adorn fashion shows because I felt myself looking at other cities for sources of inspiration for vintage-styled events, like speakeasies and Jazz bars," Teruty said. "Cultivating relationships with like-minded businesswomen to showcase the beauty and timelessness of eras through these vintage fashion show events has created a unique niche for vintage in the Milwaukee nightlife landscape."
FEMME ADORN PRESENTS: A FLORAL AFFAIR takes place on Gallery Night, April 17 at The Hamilton, 823 E. Hamilton Street, Milwaukee, Wis. Dress to impress.
Doors open at 9 p.m. with the show stepping off at 10 p.m. Cover is $5 at the door, and VIP front row seating is available for $10 by emailing Sheila.teruty@gmail.com. Featured $7 drink specials. For sneak previews and to RSVP, visit the Facebook event: https://www.facebook.com/events/1575327806040486.
FEMME ADORN was founded by Sheila Teruty in 2012 and features a rotating line-up of Milwaukee-based vintage collectors, models and beauty partners.
Mentioned in This Press Release
Recent Press Releases by Press Release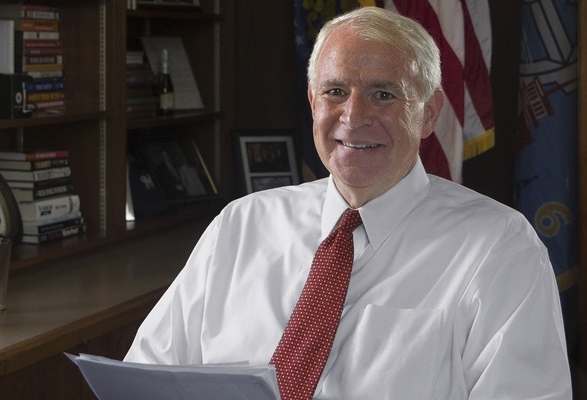 Nov 15th, 2019 by Press Release
Statement by Patrick Guarasci, Senior Advisor at Barrett for Milwaukee Nov 13th, 2019 by Press Release
Former contributor to Cracked.com, Kimmy also wrote a regular column reviewing terrible horror films for Horrorhomework.com, aptly titled Kimmy Karnage's Turds of Terror. Nov 11th, 2019 by Press Release
"Our bottom line concern is for the patients, our community's veterans," said Pam Fendt, president of the Milwaukee Area Labor Council.