Press Release
City of Milwaukee Announces Public Artist in Residence Personnel Selections
New Public Artist in Residence Will Develop Solutions to Help Address Reckless Driving in Milwaukee
MILWAUKEE – The City of Milwaukee is announcing the individuals selected to participate in the Public Artist in Residence (PAIR) pilot program. Under the PAIR pilot program, a local artist and liaison are contracted by the City of Milwaukee to develop, strategize, promote, and implement artist-driven, creative solutions to complex civic challenges facing the community.
The City of Milwaukee's new Public Artist in Residence and PAIR Liaison will be placed in the
Department of Public Works
(DPW) to develop innovative approaches that will help address reckless driving and create safer, stronger neighborhoods throughout the city.
Sarah Davitt will serve as the City of Milwaukee's Public Artist in Residence. For 20 years, Sarah has been a working artist – making large scale retroreflective art environments in the community. These environments have been used to tell stories about a variety of subcultures, local history, and humanity to engage viewers with questions about life, identity, and experience.
Angie Livermore will serve as the PAIR Liaison. Angie has worked throughout Milwaukee to establish local relationships and create stronger communities. Angie has worked with several non-profits, including the Wisconsin Bike Federation, Artist Working in Education, COA, and more to bridge meaningful partnerships that benefit Milwaukee's artistic community.
"This is an opportunity for new collaboration between Milwaukee's artistic community and municipal government," said Milwaukee Mayor Cavalier Johnson. "We know that creative solutions, access to resources, and a renewed commitment to partnerships will help address the challenges we face as a community, including our continued fight against reckless driving. The PAIR program, with the expertise of Sarah and Angie, will be another tool in creating safer neighborhoods and improving the quality-of-life for Milwaukee residents and families."
"In order to solve challenges like the dangers of reckless driving, we need to deploy innovative solutions from a variety of perspectives, including Milwaukee's arts community. That's what the PAIR program is all about,"
said Alderwoman Milele A. Coggs, Chair of the Milwaukee Arts Board.
"I have worked with many local artists and creatives over the years in the 6
th
District, and they have the creative mindset to help address complex issues in our city. I am looking forward to welcoming Sarah and Angie to the City so we can get to work."
 The PAIR program residency will take place over a minimum of one year, beginning with a three-month research phase where the artist will shadow City of Milwaukee staff and learn about operations and initiatives. After the research phase, the artist will spend three months prototyping and field testing their project, followed by a five-month implementation and evaluation period. This program will also facilitate cross-sector collaboration with Milwaukee's various BIDs, NIDs, and partner organizations to carry out new artist-driven efforts. The PAIR program is coordinated through the Department of City Development (DCD).
Mentioned in This Press Release
Recent Press Releases by City of Milwaukee Department of City Development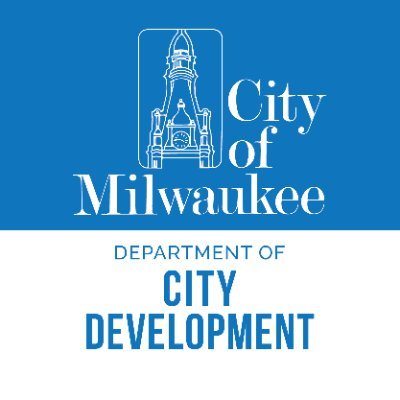 Mar 9th, 2023 by City of Milwaukee Department of City Development
More than $15 million in proposed tax incremental financing dollars would convert a portion of a long-underutilized parcel into a public space named in honor of the iconic Milwaukee political activist and civil rights leader featuring both civic and transit amenities