Press Release
Church Receives US Sailing's 2019 Outstanding Organizational Leader Award
Milwaukee Community Sailing Center's Director Holly Church has received US Sailing's 2019 Outstanding Organizational Leader Award. This prestigious award recognizes an exceptional individual who has made notable contributions to an organization that has resulted in membership growth, positive financial development, and or increased community awareness or integration.
"This is a great honor not only for Holly, but for our entire organization and role the Milwaukee Community Sailing Center has played in teaching over 15,000 adults alone to learn to sail in Southeastern Wisconsin. We believe we operate the finest program of its kind and we take great pride in being recognized by the leading sailing organization in the United States, US Sailing," said Jamie Bargenquast, the President of the Sailing Center's Board of Directors.
Holly Church (Davenport) took sailing lessons and became a member of the Milwaukee Community Sailing Center in 1984. Following time spent sailing in the Virgin Islands she earned her Merchant Marines Captain's license in 1991 and returned to the Sailing Center as Program Director in 1996. She went on to become certified as a US Sailing Level 1 Instructor and Level 1 Instructor Trainer, Powerboat Instructor and Instructor Trainer, Safety and Rescue Instructor and Instructor Trainer, and a Keelboat Instructor and established MCSC as an accredited US Sailing instructional program. She conducted Instructor Training programs at the Sailing Center for yacht clubs and sailing centers from throughout the Midwest. She remains one of a handful of women with a 100-ton, commercial captain's license in the Midwest.
[inarticleadAlongside former Executive Director Peter Rieck, Church expanded the summer and off-season course offerings for members and the community. Church helped to establish opportunities to introduce sailing to at-risk youth and adults and provided those with special needs sailing excursions. In the last two years, Church has assumed the role as the Director of the Sailing Center and has overseen the purchase of a new fleet of youth boats and the restoration of its entire fleet of thirty, 22' Pearson Ensigns, the workhorses of the Sailing Center's fleet and the primary teaching boat for the Sailing Center's adult programs. In addition, she helped coordinate the resurfacing of the Center's boat yard in 2019 with no impact on programming. Membership has increased and together with recently hired Program Director Teresa Coronado, have increased year-round programming with lecture series, book clubs, paint nights, expanded community events, standardized volunteer programs and have a robust STEM Education Program serving several Milwaukee area middle schools.
"I am thrilled to have been recognized by my peers for the work the Sailing Center has accomplished over the last 40+ years. I am surrounded by a great staff and an incredible group of volunteers that I share this award with," said Holly Church.
Over 15,000 people having gone through its programs since 1979 at the Milwaukee Community Sailing Center. The Center was created by a group of sailing advocates to increase access to the sport of sailing and to our greatest resource, Lake Michigan. Located in the heart of Veterans Park in downtown Milwaukee, the Sailing Center has become a model for other centers around the globe and has been recognized for its innovative and outstanding programming. The Sailing Center has over 600 members and has programs for children as young as eight, an extensive summer youth program and a multitude of classes for adults from beginners to seasoned sailors. Year-round membership includes free, unlimited access to boats for Open Sailing, access to on-the-water courses and a variety of enrichment classes, guest speakers, a book club and social opportunities. Every summer the Sailing Center hosts more than 800 individuals with special needs from a wide variety of community and social service organizations. Scholarships and sliding scale fees are available to members at who demonstrate financial need.
Mentioned in This Press Release
Recent Press Releases by Milwaukee Community Sailing Center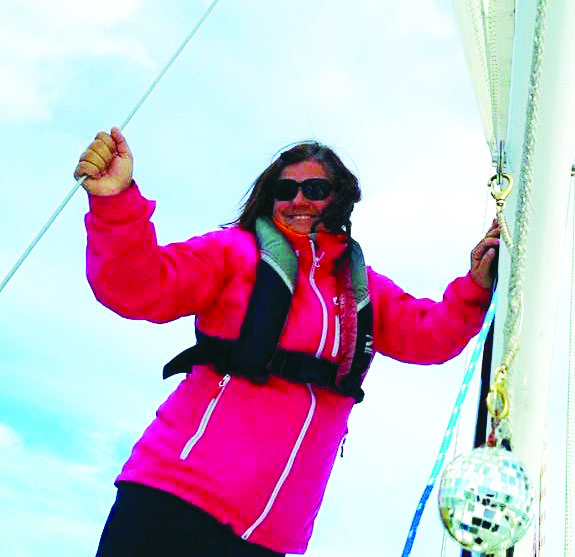 Oct 22nd, 2018 by Milwaukee Community Sailing Center
Coronado graduated from the White Lake Yacht Club Sailing School in 1989 which began her life-long passion for sailing.