Press Release
Chrome Entertainment Presents "The Hip Hop Royalty Tour" Featuring Rakim, Big Daddy Kane, Slick Rick, Doug E. Fresh and Roxanne Shante
Saturday, October 6th 2018 at 8:00 PM at the Miller High Life Theatre
Milwaukee – May 31, 2018 – Chrome Entertainment announces HIP HOP ROYALTY TOUR on
Saturday, October 6 th at the Miller High Life Theatre . Tickets are on sale today and are available at
Ticketmaster and the Miller High Life Theatre Box Office.
Chrome Entertainment brings an exciting lineup of true Hip Hop to Milwaukee with the "Hip Hop Royalty Tour", featuring Rakim, Doug E. Fresh, Slick Rick, Roxanne Shante and the legendary Big Daddy Kane. Saturday, October 6th. Doors open at 7:00 pm and the show begins at 8:00 pm at the Miller High Life Theatre 500 W, Kilbourn.
These historic and original pioneers of Rap music will delight guests with their live performances right here in Milwaukee. Rakim will perform his smash hits Paid In Full, Microphone Fiend, I Ain't No Joke and many others. Big Daddy Kane, the undisputed lyricist of the world, will perform hits like "Aint no Half Steppin and "Smooth Operator". The British Born M.C. named Slick Rick will be in the building performing smash hits, "Childrens Story", "Hey Young World", "Mona Lisa" and many others. Doug E Fresh always brings the heat and energy to any show and this night will not disappoint; that's why he is called the "Entertainer". Roxanne Shante will be performing and is the first female rapper and her Biography on Netflix is receiving rave reviews. She is known for her e battle records.
As we indulge on the journey of where hip hop originated, we are requesting the presence of all fans, true hip hop heads, Masons & Eastern Stars, and the Divine 9 Fraternities and Sororities to be in the building. Tickets can be purchased on www.Ticketmaster.com , at the Miller High Life Theatre Box Office, Rochelle's Fashion Boutique – 5717 W North Ave Milwaukee, WI 53208 or at Playmakers Clothing – 5325 W Fond Du Lac Ave Milwaukee, WI 53216.. Sponsorship and advertising opportunities are available for this guaranteed sold out show. Please email chrome.ent@gmail.com for more information on package prices, impressions and total reach.
Chrome Entertainment is committed to bringing innovative and new events to the Milwaukee area. As an avid fan and frequent visitor city Milwaukee, Chrome Entertainment has a desire to bring the community together through concerts and gatherings. The company has an eye for elegance and detail allows them to serve and please their guests in attendance as shown when Chrome Entertainment brought and hosted All Stars of Rap Tour (April 2018), The Legends of Hip Hop (May 2017), Kings and Queens of the South (November 2017), and The Official R&B Rewind Tour (August 2017).
Mentioned in This Press Release
Recent Press Releases by Press Release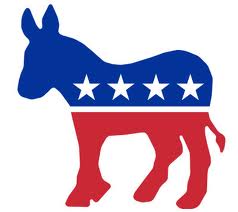 Jan 21st, 2020 by Press Release
The package consists of five bills which repeal a multitude of regressive Republican water policies.