Press Release
Charles Franklin goes "On the Issues" to present new Marquette Law School Poll
Charles Franklin, director of the Marquette Law School Poll, will unveil a new round of poll results in an upcoming "On the Issues with Mike Gousha."
MILWAUKEE – Charles Franklin, director of the Marquette Law School Poll, will unveil a new round of poll results in an upcoming "On the Issues with Mike Gousha," Wednesday, Oct. 1, from 12:15 to 1:15 p.m. in Eckstein Hall, 1215 W. Michigan St.
Franklin and Gousha will present a live look inside the numbers of the seventh Marquette Law School Poll of the 2014 election year, examining public views on the Wisconsin gubernatorial and attorney general campaigns, plus other key issues as the countdown to the November election continues.
After four months' worth of results inside the margin of error in the race for governor, is either candidate finally pulling ahead, or does Wisconsin remain deadlocked? The latest Marquette Law School Poll looks at the trends and the issues that are affecting the race. The candidates have campaigned on the economy, but what role may photo ID play? And how does voter enthusiasm affect the balance of the race? We'll also look at the race for attorney general as the public develops opinions about the candidates.
Seating is limited; registration is available online. For those who can't attend in person, a "watch now" button will be added to the registration page on the day of the event that provides access to a live video stream.
The Marquette Law School Poll is the most extensive, independent statewide polling project in Wisconsin history. The poll has provided highly accurate estimates of election outcomes and has gauged public opinion on a variety of major policy issues.
Franklin has directed the poll since its inception in 2012 and joined the Marquette faculty on a full-time basis in August 2013, becoming a professor of law and public policy. Franklin co-founded pollster.com, an award-winning site for nonpartisan polling analysis, and is a member of the ABC News election-night analysis team.
Gousha, an award-winning television journalist, is the Law School's distinguished fellow in law and public policy. His "On the Issues" series of conversations with newsmakers supports Marquette Law School's commitment to serve as a modern-day public square for the city of Milwaukee, the state of Wisconsin and beyond.
Through the Marquette Law School Poll, debates featuring candidates in significant political races, public lectures by leading scholars and topical conferences — all open to the community — the Law School serves as a venue for serious civil discourse about law and public policy matters.
Mentioned in This Press Release
Recent Press Releases by Marquette University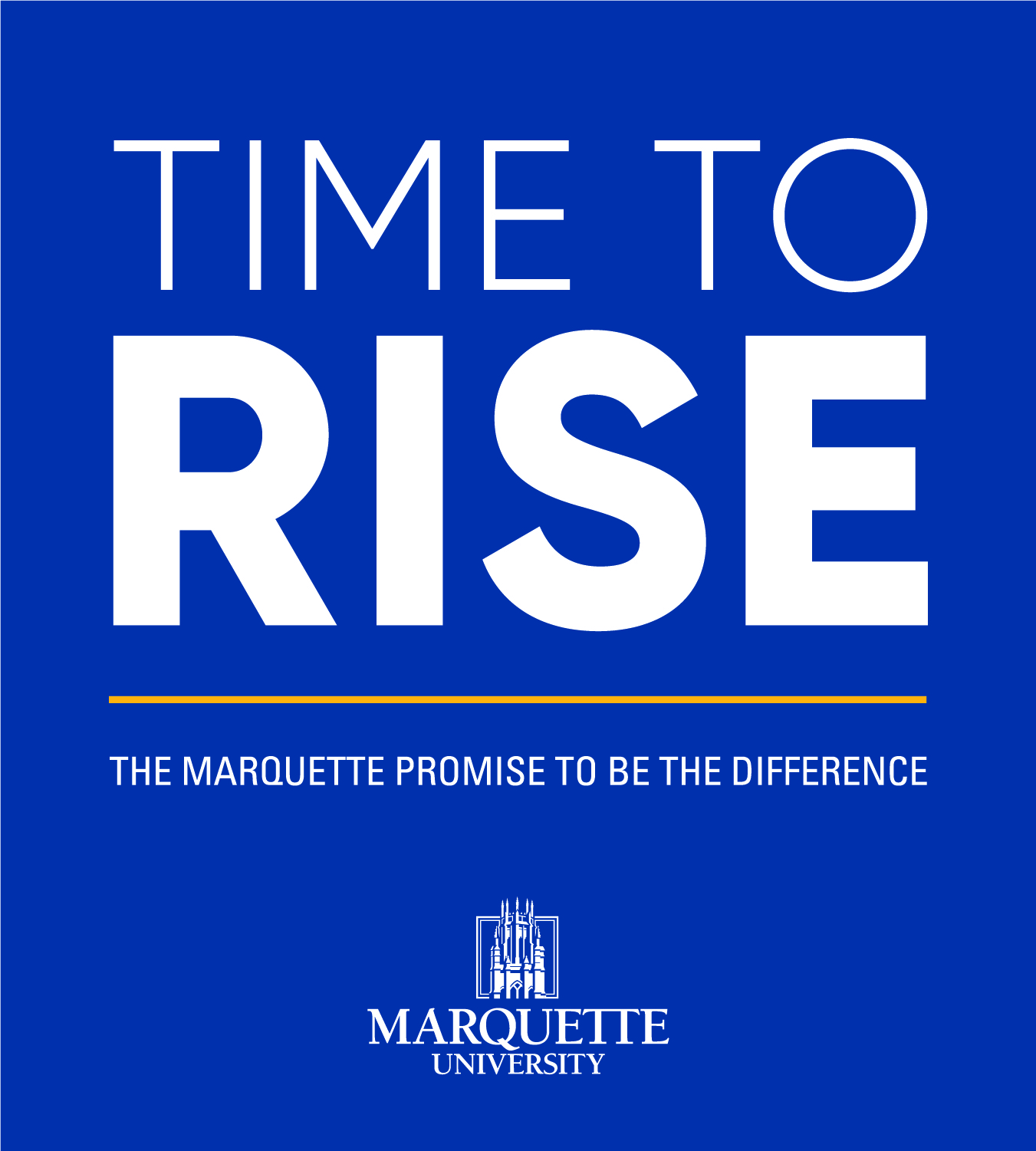 Apr 8th, 2021 by Marquette University
Time to Rise is largest comprehensive fundraising campaign in university history