Press Release
Central Standard Raises a Toast to Dads & Nat'l Bourbon Day with New Release Friday
Whether It's '#1 Best Dad', 'I'm Moving Out of the Basement', or 'Mom, You're All the Dad I Ever Needed' Bourbon, Customizeable New Spirit Empower Us All to Say Something Special June 16
Just in time for National Bourbon Day, which is tomorrow, and Father's Day, June 16, Central Standard Craft Distillery Co-Founders Evan Hughes and Pat McQuillan created the first-ever fill-in-the-blank bourbon* for gifting to dad (or maybe even mom). The new product gives Milwaukeans the opportunity to speak from the heart through the gift of bourbon this Father's Day.
"Pat and I are both dads," said Hughes, father of Henry, age 3.5 and Merridy, age 18 months. "What do we really want on Father's Day? We'd love to hear how our kids feel about us. And, great bourbon? Well, that would be a nice bonus, as well."
Hence, the birth of 'Sorry I Crashed the Car' bourbon, 'It's Twins, You're a Grandpa x2' bourbon, 'You Tell the Best Dad Jokes' bourbon, or simply 'Thanks Dad' bourbon. "Customization is a hot business trend and we wanted to bring product personalization to our industry in a unique way," said McQuillan. "We feel this offers our fans an easy, not to mention, cool gift to give dad this Fathers' Day."
The fill-in-the blank bottles will be filled with Central Standard's Cabernet Finished Bourbon, which is aged to perfection in barrels that previously held California-red wine. This finishing process imparts a fruit-forward open with a warm caramel finish. It also provides Central Standard's Cabernet Finished Bourbon with its signature reddish hue and superior taste.
"Dads everywhere will enjoy this special run of our Cabernet Finished Bourbon," added McQuillan, dad to Keegan, age 3.5 and Winnie, age one. "Its smooth finish makes it the ideal Father's Day gift, no matter if your dad is a spirits aficionado or a first-time bourbon drinker."
Gift givers can easily customize the limited-edition run of small batch bourbon by writing in permanent markers on a specially designed blank panel on each of the bottles' label.
Celebrating the New Spirit Launch and National Bourbon Day
Central Standard will raise a toast to one of Milwaukee's favorites on its big day at exactly 6:14 p.m. in the Union Room, Central Standard's 2nd Street R&D facility and tasting room. The toast will be a free tasting of the all-new fill-in-the-blank bourbon. Additionally to celebrate, the first 14 people to wish Central Standard's bar staff "Happy National Bourbon Day" get a free Manhattan cocktail, and tabs over $100 get $14 off if they mention the holiday. A win-win for dads and bourbon-lovers alike.
A limited run of the customizable bottles will be available starting today at 11 a.m. in the Union Room, Central Standard's 2nd Street R&D facility and tasting room located at 613 South 2nd St. "But once they'e gone, they're gone," McQuillan concluded. A customizable-750-ML bottle will cost $30, plus tax.
* You must 21-years of age or older & a fan of great bourbon. Please drink responsibly & celebrate dads everywhere.
Mentioned in This Press Release
Recent Press Releases by Central Standard Craft Distillery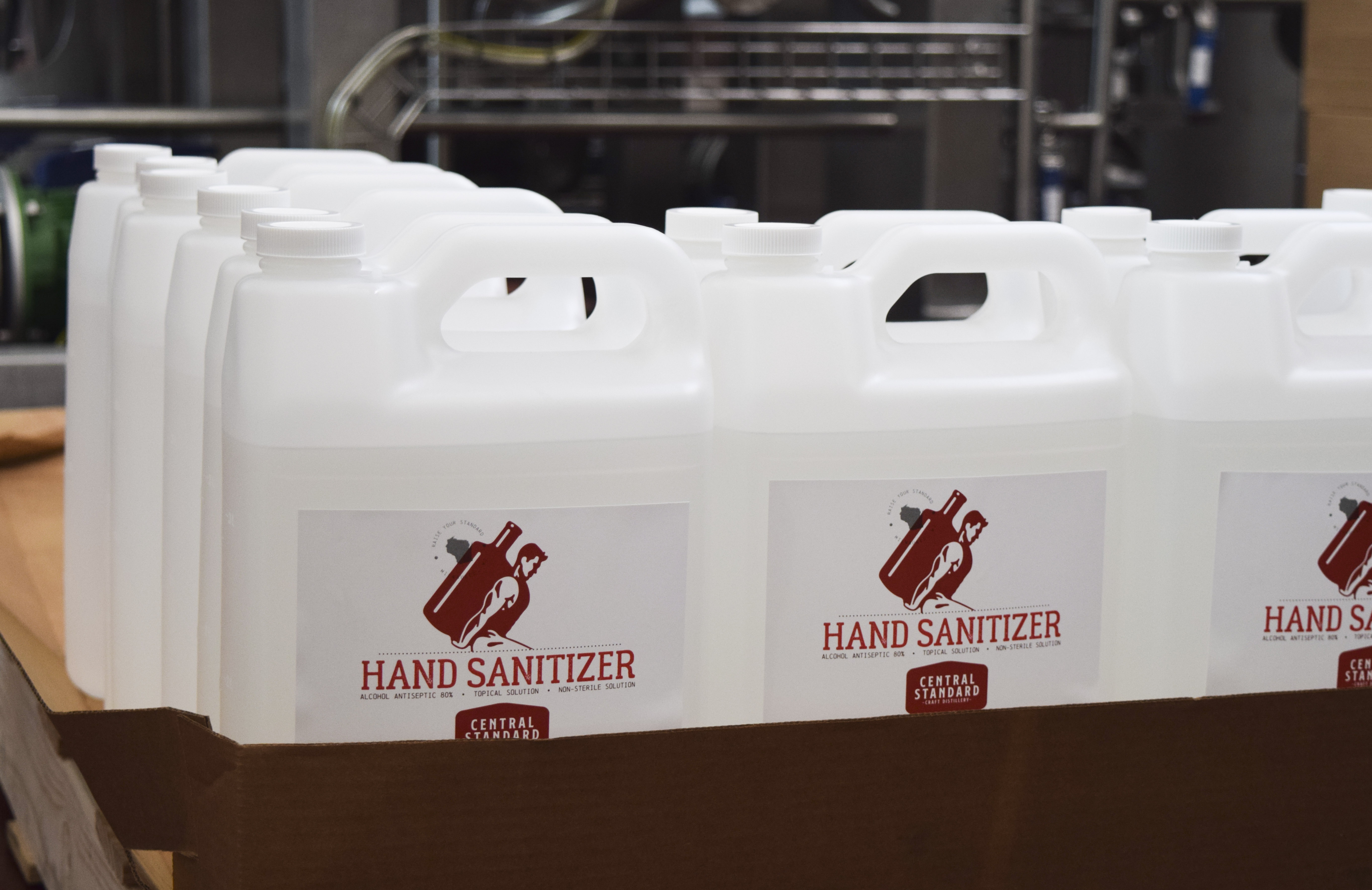 Jul 13th, 2020 by Central Standard Craft Distillery
After Making Sanitizer for Companies and Organizations of All Shapes and Sizes, From Barbershops Nationwide to a Local Little League, Distillery Launches Online B-to-B Portal Today to Widen Its Impact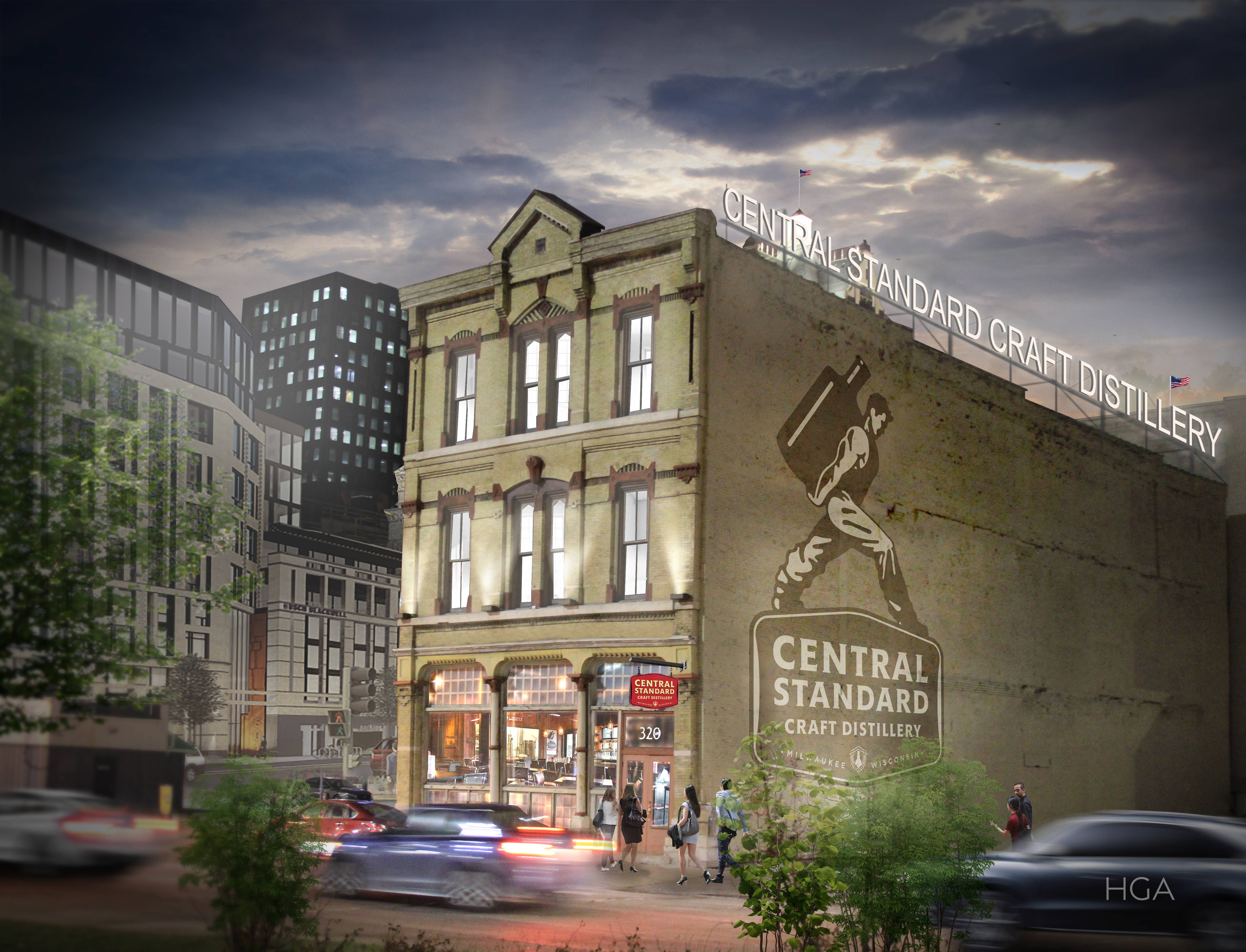 Jan 10th, 2020 by Central Standard Craft Distillery
New Location To Be Seven Times Larger Than Existing 2nd Street Space and Will House Expanded Tasting Room, Restaurant, Events and Office Space, as well as a Future Roof-Top Patio with Lake Michigan Views