Press Release
Center Street Wellness Grand Opening
This celebration will include complimentary yoga and NIA sessions (neuromuscular integrative action)​,​ superfood demos, a book sale, and a nutrition workshop.
Milwaukee, WI (November 8, 2019) – On ​Saturday, November 16th, 2019 Center Street Wellness will host their Grand Opening event from 10am to 5pm. This celebration will include complimentary yoga and NIA sessions (neuromuscular integrative action)​,​ superfood demos, a book sale, and a nutrition workshop.
Center Street Wellness is a passion project of Alex Hagler and Joe Ferch. The duo have a natural desire to serve others and empower development. Alex, a Milwaukee native, has served as a community organizer and educator for several years with a focus on healthy living and environmental justice. Joe was raised in Sao Tome and Principe, as a son of missionaries, grew up serving under-developed communities in Africa. With a business savvy and a passion for community well-being the two partners cultivated a business that would thrive at the center of the Bronzeville revitalization on the corner of MLK & Center St. As community members for many years in Riverwest and Bronzeville, the need for health initiatives were very apparent. Juxtapositioned from a liquor store and PLS Check Cashing, Center Street Wellness will be providing detox teas and smoothies and financial wellness seminars so that we can take control of our own health and wealth. ​(Notes: we are trying to combat the forces that plague the community, but want to make a subtle or clever statement that we are here to re-write the narrative of this corner and community)
Center Street Wellness is a retail store, cafe, and studio opening up in the heart of the Bronzeville neighborhood, on the corner MLK & Center Street. The store will offer superfoods, nutraceuticals, CBD products, herbal remedies, and wellness lifestyle products. The two entrepreneurs designed the space to become a beacon for better living, as well as a locale for others to bring synergistic relationships into the Bronzeville community.
Many of the products sold feature local makers from throughout the Milwaukee community such as Alice's Garden, The Sunday Standard. Sacred Love Wellness, HoneyBee Sage Wellness & Apothecary, Fruit., and Heal + Glow.​ ​The cafe will serve coffee and espresso from Kickapoo Coffee Roasters out of Viroqua, Wisconsin. Kickapoo focuses on compensating farmers fairly
and partnering with farms that utilize renewable energies. These were important determining factors in deciding which coffee provider to go with. The studio will start offering yoga classes in partnership with Heal + Glow and NIA (Neuromuscular Integrative Action) movement classes in partnership with B'moved Healing Therapies.
Mentioned in This Press Release
Recent Press Releases by Press Release Nov 18th, 2019 by Press Release
Artists, crafters, and gifters will offer something for everyone with thousands of unique holiday gift items all priced to save you money.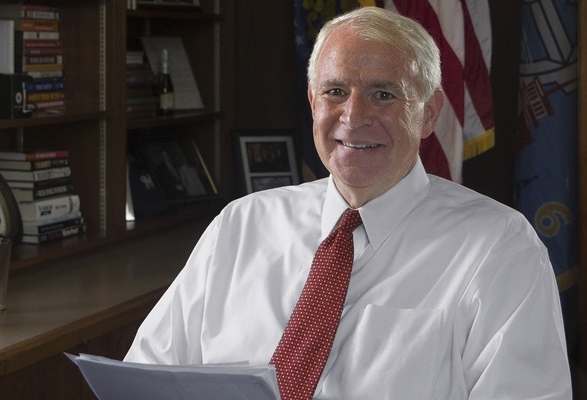 Nov 15th, 2019 by Press Release
Statement by Patrick Guarasci, Senior Advisor at Barrett for Milwaukee Nov 13th, 2019 by Press Release
Former contributor to Cracked.com, Kimmy also wrote a regular column reviewing terrible horror films for Horrorhomework.com, aptly titled Kimmy Karnage's Turds of Terror.