Press Release
Celebrate the Harley-Davidson Museum's® 8th birthday when the ever-popular Wild Ones Weekend returns in July.
In addition to Wild Ones Weekend (July 7-10), the Museum campus will be buzzing with an appearance from a Wrecking Crew race team member, Thursday Bike Nights, MOTOR® BBQ & Blues on Saturdays and so much more.
MILWAUKEE (June 30, 2016) – The Harley-Davidson Museum celebrates its 8th birthday with its annual Wild Ones Weekend, July 7-10. Thursday's Bike Night kicks things off before the Ives Brothers – and their gravity-defying Wall of Death – bring stunt riding to a whole new level. Events throughout the weekend take visitors back in time to relive motorcycling history. The full schedule for the weekend includes:
Thursday, July 7
Bike Night, 5-9 p.m.
Riders and non-riders are invited to come and enjoy Bike Night on Thursdays throughout the summer with weekly activities that include music, food and drink specials inside and outside MOTOR® Bar & Restaurant as well as extended museum hours. Bike Night activities planned for Wild Ones Weekend only include:
Wisco Maniacs Vintage Car Display & Pin-Up Girls, 6 p.m.
Ives Brothers Cycle Wall of Death performances, 6, 7 and 8 p.m.
The Ives Brothers are flesh-and-blood daredevils who ride vintage motorcycles on the side of a vertical board wall. The world's steepest race course puts spectators just inches away from the adrenaline-fueled action. The Ives Brothers will be performing July 7-10 at the Museum, with multiple performances each day.
Friday, July 8
Ives Brothers Cycle Wall of Death performances throughout the day, 9 a.m.-6 p.m.
MOTOR Fish Fry Special, 5-9 p.m.
MOTOR Bar & Restaurant pays homage to a Wisconsin classic with Fish Fry specials beginning at 5 p.m. Enjoy beer-battered, golden fried cod accompanied with crispy French fries, jicama slaw, house-made cornbread and tartar sauce.
Saturday, July 9
Various events throughout the day
9 a.m.-5 p.m.
14th Annual Knucklehead Reunion & Antique Motorcycle Ride In Show, 9 a.m.-3 p.m.
The Museum is again the site for the annual Knucklehead Reunion, the largest assembly of vintage Harley-Davidson Knucklehead motorcycles in the world, which is organized by the Knucklehead Company. The Knucklehead Company is comprised of enthusiastic fans of the legendary Harley-Davidson overhead valve motorcycles (aka Knucklehead) produced between 1936 and 1947. The group was formed on the premise of perpetuation of the spirit of motorcycle camaraderie of the 1940s. The club follows the belief of "Ride 'em! Don't hide 'em!" The reunion at the Museum includes an antique motorcycle show with check-in/registration beginning at 9 a.m., judging starting at 11:30 a.m., and an awards ceremony at 3:30 p.m. Proceeds from motorcycle show entry fees will be donated to the Make-A-Wish Foundation.
Ives Brothers Cycle Wall of Death performances, 10 a.m.-5 p.m.
Wisconsin Motorcycle Police Unit Skills Demonstration, 10:30 a.m. and 1 p.m.
Some of the state's finest riders will show off their skills when the State of Wisconsin Motorcycle Police Units arrive on campus to conduct motorcycle skills demonstrations.
1940s Motorcycle Field Games, hosted by The Badger Heritage Chapter of the Antique Motorcycle Club of America, Noon and 2:30 p.m.
The Antique Motorcycle Club of America was founded in 1954 by a group of antique-bike fans. In the decades that followed, the AMCA has grown to more than 10,000 members in the United States and more than a dozen other countries with a mission of "preservation, restoration and operation of old-time motorcycles." Saturday, go back to the 1940s and watch motorcycles from the same time period compete in classic field games, such as the barrel race and weenie bite, a crowd favorite.
BBQ & Blues at MOTOR Bar & Restaurant
AYCE special: 5 – 9 p.m.
Blues music: 5:30 – 8:30 p.m.
MOTOR will roll out the orange carpet for the perfect pairing of good food and live music, bringing together two true American classics: Blues music and all-you-can-eat BBQ. For just $19.95, diners can have their fill of MOTOR's famous hickory-smoked BBQ chicken, pulled pork, smoked brisket and grilled sausage links – all four is a great start – or add on AYCE Memphis-style dry-rubbed ribs for only $5 more. Guests can enjoy the best in true American blues music from nationally known musicians – with no cover charge. With the exception of July 16, BBQ & Blues takes place every Saturday through September.
Sunday, July 10
Various events throughout the day
Ives Brothers Cycle Wall of Death performances, 9 a.m.-6 p.m.
Other July highlights: 
Meet H-D Factory Team Racer Davis Fisher at the Museum
Sunday, July 3; 10 a.m. – 4 p.m.
As a part of the Harley-Davidson Museum's year of racing, Wrecking Crew team member Davis Fisher will be at the H-D Museum on Sunday, July 3 from 10 a.m. – 4 p.m. at the JUMPSTART™ Experience, located just outside the H-D Museum entrance. It's a chance to meet the newest (and youngest) member of the H-D "Wrecking Crew" and see the recently unveiled XG750R Flat Track Racer on the Museum campus. Fisher, an 18-year-old-flat-track phenom, will sign autographs, pose for pictures and share stories about growing up in a racing household as his dad, Rex, was a Grand National series racer. Visitors will also be able to enter a raffle for a Riding Academy certificate.
MOTOR Bags League
Sign-up due by July 6; play begins July 10, 12 and 13
MOTOR® Bar & Restaurant at the H-D Museum® is your summertime hangout featuring all-new bags leagues on MOTOR's expansive riverfront patios. Take in the views of downtown Milwaukee with a cold beverage in hand, the first one's on us, while enjoying a rousing game of bags. The highest scoring team at the end of each league will take home a pair of Harley-Davidson® leather jackets. Bags leagues for 12 teams per league are offered on Tuesday and Wednesday evenings and Sunday afternoons. Email Neal at: nmichals@levyrestaurants.com to sign up your team by July 6.
Gallery Night Free Admission
July 24, 5-9 p.m.
The Museum offers free admission Friday evening only as part of the Historic Third Ward Association's Gallery Night. If you're not riding your Harley-Davidson®, hop on the free shuttle that transports gallery hoppers from the Museum to the Historic Third Ward on Friday night. Visitors will also get the chance to experience the summer exhibit "Drag Racing: America's Fast Time."
"Drag Racing: America's Fast Time"
Open through Sept. 5 during Museum hours
Go under the hood with mind-blowing mad scientists of speed to see just how much blood, sweat and elbow grease hot rodders pour into their machines – two wheels or four – in their race against time. See the sport make tracks from its humble beginnings on darkened streets to the bright lights of the winner's circle as the need for speed permeated pop culture.
About the Harley-Davidson Museum
The Harley-Davidson Museum is located at 400 West Canal Street in Milwaukee and provides a glimpse of American history and culture like you've never seen it before – through the lens of Harley-Davidson Motor Company. The Museum, a top destination in Milwaukee and the state of Wisconsin, is open year-round and attracts hundreds of thousands of visitors to the area each year. The 20-acre campus offers abundant and free parking, and includes Motor® Bar & Restaurant and The Shop. For more information on the Museum's galleries, exhibits, special events, tickets and more, visit h-dmuseum.com.
Mentioned in This Press Release
Recent Press Releases by Harley-Davidson Museum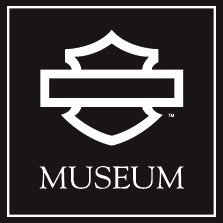 Oct 7th, 2022 by Harley-Davidson Museum
Check out two new retail shops and be sure to mark your calendars for Skulloween!