Press Release
Bucks and Fox Sports Wisconsin Announce Addition of World-Class Talent to Broadcast Team
Nationally-recognized voices Gus Johnson and Marques Johnson will join Jim Paschke and Jon McGlocklin in the booth as the duo celebrates 30 seasons of calling Bucks action. 2015-16 schedule features 78 regular season games on FOX Sports Wisconsin
The Milwaukee Bucks and FOX Sports Wisconsin (FSW) today announced the additions of Gus Johnson and Marques Johnson to the Bucks broadcast team, bringing a pair of nationally-recognized voices to the broadcast booth to join long-time commentators Jim Paschke and Jon McGlocklin, who return for their 30th season of calling Bucks action together.
The additions of Johnson and Johnson mark a pair of homecomings, with Gus returning to the NBA for the first time since 2010 and Marques returning to the Bucks franchise where he enjoyed a storied career during the late '70s and early '80s. Gus will handle play-by-play duties for 20 games this season, while Marques will serve as the color analyst on approximately 55 local telecasts. Paschke and McGlocklin, who have been fixtures on Bucks broadcasts for 30 years, will continue to handle play-by-play and analyst duties, respectively, for the remaining FSW broadcasts.
Already a prominent member of the FOX Sports family as lead play-by-play announcer for college football and college basketball, Gus Johnson returns to his NBA roots with his new Bucks play-by-play duties. From 1994-2010, Johnson served as the primary radio voice of the New York Knicks for Madison Square Garden Network (MSG), while also filling in on TV roles for both the Knicks and WNBA's New York Liberty. Prior to joining FOX Sports, Johnson was one of CBS's top play-by-play voices for the network's college basketball coverage from 1996 to 2011. Clips of his dramatic, enthusiastic calls in the deciding moments of NCAA Men's Basketball Tournament games became part of the fabric of the event and were the foundation of Johnson's rise as a YouTube sensation.
"I am overjoyed and so looking forward to calling the games of a great young team with an exciting young coach in one of my favorite cities. It's an honor to get back into the NBA with a franchise truly on the rise," Johnson said. "I also look forward to working with Jim Paschke, someone I have known and admired for many years as one of the best in the business, and Marques Johnson, one of the all-time great Milwaukee Bucks. This is a unique opportunity to be a part of one of the best broadcast teams in the NBA."
Marques Johnson's NBA career began in Milwaukee when the Bucks selected the 6-7 forward with the third overall pick in the 1977 NBA Draft. Johnson would go on to play seven seasons in Milwaukee, leading the Bucks to the playoffs in six of them while earning four All-Star and three All-NBA Team selections. Johnson averaged 21.0 points per game during his time with the Bucks, the fourth-best mark in franchise history, and also ranks among the franchise's all-time leaders nearly every statistical category. Following his playing career, Johnson served as an analyst on Seattle SuperSonics broadcasts in the late '90s, as lead college basketball analyst at Fox Sports for 15 years, as studio analyst for the Lakers and Clippers broadcasts, and most recently hosted a morning sports show on the Clippers' flagship radio station in Los Angeles.
"I loved my time in Milwaukee and was part of some truly memorable teams, so it's an honor to be coming back home to this fantastic franchise," Johnson said. "This young and talented team has a very bright future, and I'm thrilled to have a front row seat alongside two of the best announcers in the business in Gus and Jim for what promises to be an exciting season."
"I have a lot of admiration and respect for Gus and Marques – two of the all-time greats in their respective fields – and look forward to the energy and expertise they'll bring to Bucks broadcasts this season," Paschke said. "In my 30 years of calling Bucks action I've been a part of many incredible broadcasts, but I honestly believe the best is still to come. Bucks fans will have plenty to look forward to this season, both on the court and on TV."
"I am honored to continue to be a part of the Bucks broadcast team as I start my 40th season behind the mic," added McGlocklin. "It has been a blessing and a privilege for me and my family to have been a part of the Bucks organization since its inception in 1968. Gus and Marques are both outstanding talents with extensive basketball experience who bring unique and special skills to our broadcast."
The 2015-16 regular season Bucks TV schedule tips off on Wednesday, Oct. 28, when the Bucks host the New York Knicks. The Opening Night broadcast will feature a special one-hour edition of "Bucks Live" beginning at 6 p.m. CT. "Bucks Live" on FOX Sports Wisconsin will air before and after every game telecast this season, with Jeff Grayson and Craig Coshun splitting hosting duties while former Marquette standout and NBA player Tony Smith will serve as analyst. Telly Hughes and Sophia Minnaert will once again handle sideline reporting duties on Bucks broadcasts this season.
The only games not being televised by FSW this season are the contests on Nov. 19 at Cleveland, Dec. 16 at the L.A. Clippers, March 9 vs. Miami and March 23 at Cleveland, all of which will be nationally broadcast and available to Wisconsin viewers on TNT or ESPN.
The 2015-16 telecast schedule also features two preseason games: Milwaukee's matchup with the Minnesota Timberwolves at the Kohl Center in Madison, Wis., on Tuesday, Oct. 20, and the preseason finale against the Wolves in Minneapolis on Friday, Oct. 23.
All games televised on FSW will be available in high definition, and also will be streamed live on FOX Sports GO. FOX Sports GO is available to customers of participating pay-TV providers on iOS, Android, Fire tablets and Fire phones, Amazon Fire TV and Fire TV Stick, select Windows devices and online at FOXSportsGO.com. Fans can download the mobile app for free from the iTunes App Store, Google Play, Amazon App Store and Windows Store.
FOX Sports Wisconsin reaches more than 1.7 million homes and telecasts nearly 2,600 hours of locally produced programming per year. For more information on the Emmy Award-winning regional sports network: www.foxsportswisconsin.com
The complete 2015-16 Milwaukee Bucks/FOX Sports Wisconsin schedule is attached.
Mentioned in This Press Release
Recent Press Releases by Milwaukee Bucks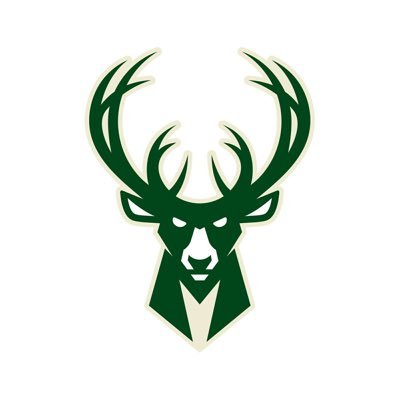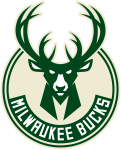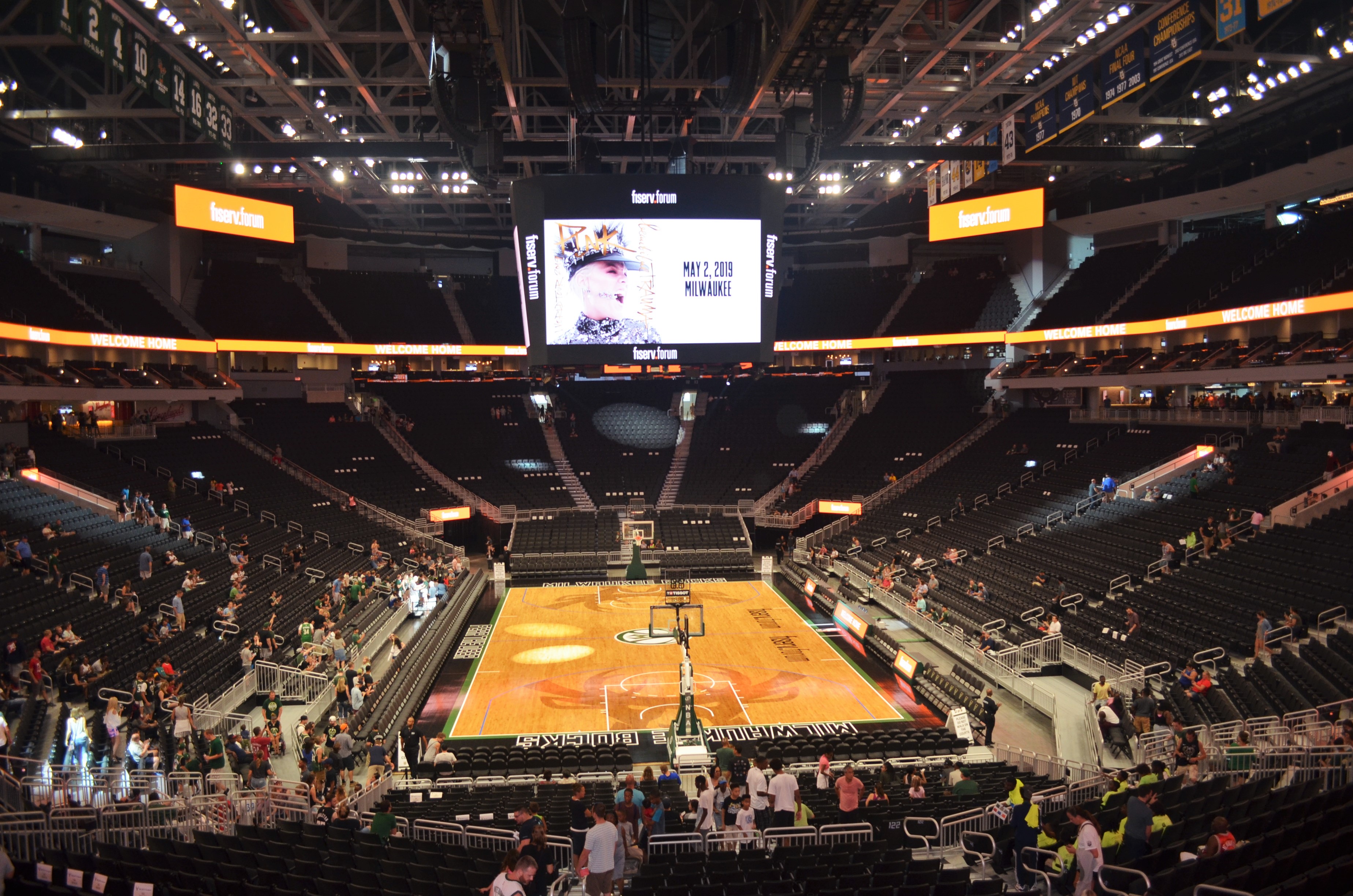 Jul 5th, 2021 by Milwaukee Bucks
Plaza at Fiserv Forum watch parties to continue with new indoor watch party inside Fiserv Forum added for first two games of series