Press Release
BrightStar Wisconsin Foundation, WEDC and NEWaukee announce $2,000 pitch event winner
HATCH event awards prize to Arbré Tech
WISCONSIN RAPIDS, Wis. – A large crowd gathered in the Golden Eagle Log Homes model home and showroom for the Wisconsin Rapids HATCH event on Wednesday, May 24th. They listened to four businesses pitch their ideas and compete for a $2,000 prize supported by Incourage. The winning pitch was made by Stevens Point-based Arbré Tech.
HATCH is a community-based startup pitch platform that aims to convert strong ideas into business plans, which launch new companies. Partnerships across the state made this second HATCH event a success, bringing together Brightstar Wisconsin Foundation, the Wisconsin Economic Development Corporation, NEWaukee, and Current Wisconsin Rapids. Other strategic partners include MCDEVCO, Ignite, Marshfield Young Professionals and Create Portage County.
A panel of four local judges and two BrightStar executives deliberated on the winning pitch. Audience members also had the opportunity to vote for their favorite pitches and played a part in deciding the outcome. The jurors were:
Tom Strong
– Management Coach and Consultant at Witting Enterprises, filling in for
Jenny Harms
– Director of Community Investment at Incourage;
Adam Tegen
– Community Development Director for the City of Wisconsin Rapids;
Carla Lenk
– Job and Business Development Coordinator at North Central Community Action Program;
Heather Grys-Luecht
– Workforce Solutions Coordinator at Mid-State Technical College;
Tom Shannon
– President and CEO at
BrightStar Wisconsin Foundation
; and
Todd Sobotka
– Managing Director at BrightStar Wisconsin Foundation.
The winning pitch, Arbré Tech, aims to automate the data tracking processes used in tree nurseries. Matthieu Vollmer and Ben Meyers created a product that offers real-time inventory tracking, reducing labor costs and creating time for arborist to invest in specialized and technical processes. Arbré Tech will advance to the HATCH finale and pitch for $10,000 on November 9th, 2017.
Other pitches included:
Magnetag | Adam Cohen and Jason Hilleshiem – An electronic scoring for foam combat. Players wear unique sensor armor and battle each other with foam swords, darts, and ninja stars.
Caboosee | Emily Blomberg – Baby onesie and pajama technology that allows for an opening across the back, just above the diaper, making it possible to easily check and a diaper without removing the clothing.
VR Café | Andrew Matson – A virtual reality cafe.
The HATCH series continues with the next event on June 21st in Wausau, Wisconsin at the YWCA at 613 North 5th Street, Wausau, WI 54403. Submissions of ideas for the remaining two events are accepted on a rolling basis with the deadline for Wausau being June 14th, and Marshfield on July 12th. The finale is scheduled for November 9th, 2017, and the location will be announced at a later date.
For more information about HATCH, to submit an idea or to become a resource partner, please visit: www.hatchwi.com
About BrightStar Foundation: BrightStar is a 501(c)(3) non-profit foundation created to facilitate job creation and increase Wisconsin's economic activity by deploying donated funds into equity stakes in for-profit early-stage, rapid growth companies. This unique approach enables the formation of new investment capital in Wisconsin through charitable donations to the foundation. For more information, please visit: www.brightstarwi.org
About WEDC: Wisconsin Economic Development Corporation (WEDC) leads economic development efforts for the state by advancing and maximizing opportunities in Wisconsin for businesses, communities and people to thrive in a globally competitive environment. WEDC provides resources, operational support and financial assistance to companies, partners and communities in Wisconsin. WEDC achieves its mission through initiatives driven by five strategic pillars: business development; community and economic opportunity; strategic economic competitiveness; state brand management and promotion; and operational and fiscal excellence. Working with more than 600 regional and local partners, WEDC develops and delivers solutions representative of a highly responsive and coordinated economic development network. Visit InWisconsin.com to learn more.
About NEWaukee: NEWaukee is a social architecture firm that specializes community-based signature experiences centered on high-profile issues of importance for cities across the country. NEWaukee also provides consumer, employer brand and talent engagement services to major employers looking to attract and retain talent necessary to grow their businesses. For more information, please visit: www.newaukee.com
About Current: Current Wisconsin Rapids aims to connect and engage young professionals (young in years, young at heart, or young/new in being a professional) in the Wisconsin Rapids area to help grow and generate enthusiasm and opportunities for their community. For more information, please visit: www.facebook.com/CurrentWisconsinRapids
Mentioned in This Press Release
People
:
Adam Cohen
,
Adam Tegen
,
Andrew Matson
,
Carla Lenk
,
Emily Blomberg
,
Heather Grys-Luecht
,
Jason Hilleshiem
,
Jenny Harms
,
Todd Sobotka
,
Tom Shannon
,
Tom Strong
Recent Press Releases by Newaukee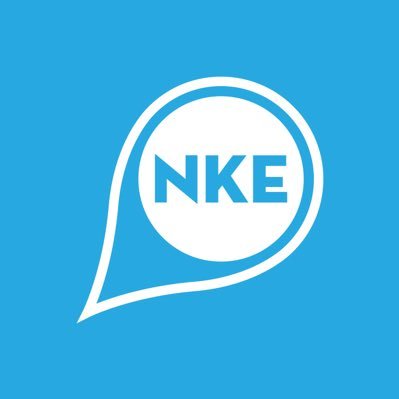 Oct 14th, 2020 by Newaukee
Tickets Available for NEWaukee's Virtual 'YPWeek' Conference on October 20 & 21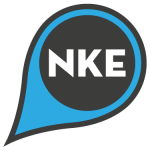 Feb 27th, 2020 by Newaukee
University Invests in NEWaukee Programming for Young Professionals