Press Release
BrightStar Wisconsin Foundation, WEDC and NEWaukee announce $2,000 pitch event winner
HATCH event awards prize to Tapped startup
MARSHFIELD, Wis. – A retro-themed classic garage (former home to Hudson's Classic Grill) in Marshfield was the site of five business pitches Wednesday night. The winning pitch, Tapped, took home $2,000 to advance their business idea.
HATCH is a community-based startup pitch platform that aims to convert strong "napkin" ideas into business plans that launch new companies. Partnerships across the state made this fourth HATCH event a success, bringing together the Marshfield's Young Professionals, Brightstar Wisconsin Foundation, NEWaukee, and the Wisconsin Economic Development Corporation.
Local organizers chose to highlight the 12 N Central Ave Building, for the event. This garage themed building provided the perfect backdrop for an event focused on perfecting those napkin ideas. The garage saw a sold out crowd of 100+ people. Audience members had the opportunity to vote for their favorite pitches. In addition, a panel of local judges deliberated on the winning pitch. Jurors were: Brenda Dillenburg – Marshfield Campus Dean, Mid-State Technical College; Mark Nelson –  President, Microscopy Innovations LLC; Michael Agarwal – CIO, Prevention Genetics; David Meissner – Retired Business Owner; Karen Olson – Business Development Director, Marshfield Area Chamber of Commerce & Industry, Central Wisconsin SCORE Administrator; and Todd Sobotka – Managing Director at BrightStar Wisconsin Foundation.
The winning pitch, Tapped, offers flavor infused, natural maple syrups. Jeremy Solin and his family own a maple farm where they harvest the maple syrup through traditional tapping methods and then infuse the syrup with flavors including- espresso, ginger, cinnamon, cardamom, and red pepper. Tapped is being offered as a substitute to simple syrups and plain maple syrups throughout various coffee shops and bars in Wisconsin.
Other pitches included:
HiveCast | Paul Lemley – Crowdsourced live video
HydraCore Vest | Chad Henne – New version of a weighted vest for fitness and orthopedic rehabilitation
Art Studio On The Go | Carolyn Corcoran –  "Art Studio On The Go" is a contained mobile unit offering a place to create, no matter where you are
Cheiks | Elizabeth Olson – Underwear with revolutionary sizing
Marshfield's Mayor Chris Meyer, who was in attendance at this event, said, "We know that most of our economic development comes from within our community. HATCH has helped identify entrepreneurs in our community that may have otherwise gone unnoticed. An incredible first event has generated excitement and determination to continue events such as this in the future in effort to help hatch other new ideas!"
The HATCH series will culminate with a chance for the 4 semi-finalists and a couple wild cards to give their final pitches to win $10,000 on November 9th, 2017 in Central Wisconsin.
For more information about HATCH, to submit an idea or to become a resource partner, please visit: www.hatchwi.com
About BrightStar Foundation: BrightStar is a 501(c)(3) non-profit foundation created to facilitate job creation and increase Wisconsin's economic activity by deploying donated funds into equity stakes in for-profit early-stage, rapid growth companies. This unique approach enables the formation of new investment capital in Wisconsin through charitable donations to the foundation. For more information, please visit: www.brightstarwi.org
About Wisconsin Economic Development Corporation: Wisconsin Economic Development Corporation  (WEDC) leads economic development efforts for the state by advancing and maximizing opportunities in Wisconsin for businesses, communities and people to thrive in a globally competitive environment. WEDC provides resources, operational support and financial assistance to companies, partners and communities in Wisconsin. WEDC achieves its mission through initiatives driven by five strategic pillars: business development; community and economic opportunity; strategic economic competitiveness; state brand management and promotion; and operational and fiscal excellence. Working with more than 600 regional and local partners, WEDC develops and delivers solutions representative of a highly responsive and coordinated economic development network. For more information, please visit: www.inwisconsin.com
About NEWaukee: NEWaukee is a social architecture firm that specializes community-based signature experiences centered on high-profile issues of importance for cities across the country. NEWaukee also provides consumer, employer brand and talent engagement services to major employers looking to attract and retain talent necessary to grow their businesses. For more information, please visit: www.newaukee.com
About Marshfield Young Professionals: The Marshfield Young Professionals (MYP) is a personal and professional development program of the Marshfield Area Chamber of Commerce & Industry that encourages young business people to interact socially, exchange ideas, share common interests, learn more about the area's business community, and engage in the community's future. MYP mission is to engage and empower young professionals through community, professional, and social opportunities; creating and promoting an environment to attract and retain professionals. For more information, please visit: www.marshfieldchamber.com
Mentioned in This Press Release
Recent Press Releases by Newaukee
Jan 13th, 2020 by Newaukee
Artists will be paired to go head-to-head and given two hours to create a work of art on a predetermined theme on a 2'x3' canvas.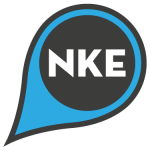 Dec 16th, 2019 by Newaukee
STEM Challenge Set by NEWaukee & Milwaukee Tech Hub Coalition Surpasses Goal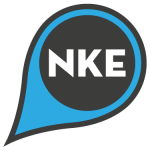 Oct 21st, 2019 by Newaukee
For Second Year, Regional Companies to Host Milwaukee Hour of Code™ Events