Press Release
BrightStar Wisconsin Foundation and NEWaukee Announce HATCH Finale with $10,000 Prize
HATCH is a community-based startup platform to help develop "napkin" ideas into early-stage companies.
MILWAUKEE, WI – October 20, 2017 – BrightStar Wisconsin Foundation, along with NEWaukee, a Wisconsin-based social architect firm, are proud to announce the HATCH Finale. HATCH is a community-based startup platform to help develop "napkin" ideas into early-stage companies. BrightStar has funded successful pitch competitions in Stevens Point, Wisconsin Rapids, Wausau and Marshfield. Each of the four regional HATCH winners received a $2,000 grant and a chance to compete for a $10,000 prize in the finale along with three other runner-up HATCH pitches. The final event will take place on Thursday, November 9th from 6:00PM to 9:00PM in the Noel Hangar, 4501 Highway 66, Stevens Point Municipal Airport, in Stevens Point, WI.
BrightStar and NEWaukee collaborated on the creation of HATCH and received support from numerous organizations, including Wisconsin Economic Development Corp., Marathon County Development Corporation, Portage County Business Council, Incourage Foundation, Marshfield's Young Professionals, Wisconsin Rapids' Current Young Professionals, CREATE Portage County and Ignite Leadership Network of Portage County.
The four regional winners include: Tapped, flavor infused, natural maple syrups by
Jeremy Solin
; Unpublished.io, a web platform for building and sharing research projects built by
Daniel Packard
and
Maurice Woods III
; Arbre Tech, a product built to automate the data tracking processes used in tree nurseries by
Matthieu Vollmer
and
Ben Meyers
; and Leak Siphon Flush Valve, a product to reduce leaky toilets for zero water waste.
The three other runner-up pitches include: Caboosee, baby onesie and pajama technology that makes it possible to easily check a diaper without removing the clothing by Emily Blomberg; Cheiks, women's underwear with revolutionary sizing by Elizabeth Olson; and Feed Manager, an app that helps farmers manage their livestock feed by Carl Lippert.
"With HATCH, we wanted to allow groups that can support startups in Central Wisconsin to communicate with each other and potential new businesses for the good of the region," said BrightStar Portfolio Manager, Todd Sobotka. "The more I help BrightStar invest in exciting startups, the more I realize that people invest in people…. It takes time to build relationships, see how people operate, and know with whom you work best. Now is the time to make this happen."
The HATCH program features a collection of Wisconsin's most innovative startup resources, a network of Wisconsin's most creative and dynamic individuals, as well as local food, drink and live music.
For more information about HATCH and to register for the final event, please visit: www.hatchwi.com.
About BrightStar Wisconsin Foundation: The non-profit BrightStar Wisconsin Foundation is using a groundbreaking philanthropic approach to support job creation and economic growth across Wisconsin through investment in early-stage companies. This new approach will enable the formation of new investment capital in Wisconsin through charitable donations to the foundation. Contributions to BrightStar are tax deductible.
About NEWaukee: NEWaukee is a social architecture firm that specializes community-based signature experiences centered on high-profile issues of importance for cities across the country. NEWaukee also provides consumer, employer brand and talent engagement services to major employers looking to attract and retain talent necessary to grow their businesses. For more information, please visit: www.newaukee.com.
Mentioned in This Press Release
Recent Press Releases by Newaukee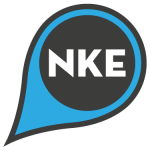 Feb 27th, 2020 by Newaukee
University Invests in NEWaukee Programming for Young Professionals
Jan 13th, 2020 by Newaukee
Artists will be paired to go head-to-head and given two hours to create a work of art on a predetermined theme on a 2'x3' canvas.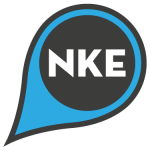 Dec 16th, 2019 by Newaukee
STEM Challenge Set by NEWaukee & Milwaukee Tech Hub Coalition Surpasses Goal