Press Release
BrightStar and NEWaukee announce new innovation and startup pitch series
HATCH events to encourage potential entrepreneurs
MILWAUKEE, Feb 13, 2017 – BrightStar Wisconsin Foundation Inc & NEWaukee proudly announce HATCH, a community-based startup pitch platform that aims to convert strong "napkin" ideas into business plans that launch new companies in central Wisconsin. The application for idea submissions is now open to the public.
HATCH is a rotating, high-energy, social networking and idea pitch program. At each program, several individuals or teams of individuals will have the opportunity to pitch their brightest business ideas. Both the crowd and a jury of select entrepreneurs, companies, investors, and/or community resource partners select the winning idea.
The winner receives $2,000 in cash and an invitation to attend the end of year finale to compete against the other winners from previous programs. The winners' event will offer the opportunity for the four semi-finalists to pitch their concepts, hopefully with more articulation, and attempt to win a $10,000 grand prize. In addition, if any of the pitch participants throughout the four events further their idea, they could be selected as a "wild card" semi-finalist to compete for the grand prize as well.
"BrightStar's mission is to invest in Wisconsin early stage companies that have the potential to create many high-paying jobs in our great state," said Tom Shannon, BrightStar's president and CEO. "We are often asked to help affect the start-up ecosystem in ways other than direct investments and the HATCH pitch program that we've developed with NEWaukee is an excellent way to do that. We've decided to launch this test program in central Wisconsin, a part of the state where we've had especially great support."
Through the 72 Initiative, a statewide talent attraction strategy started by NEWaukee, a series of millennial-focused organizations will take the lead in organizing the HATCH events. Those organizations include: MCDEVCO in Wausau, Ignite Leadership Network of Portage County in Stevens Point, Marshfield Young Professionals and Current Young Professionals of Wisconsin Rapids.
"The startup conversation tends to get stuck with the same people at the table," says Angela Damiani, NEWaukee CEO & Co-Founder. "We believe Hatch can be a more inclusive effort in inspiring new founders to take the leap into entrepreneurship, thus growing the number of opportunities for our talent to stay and invest in Wisconsin."
The first event will be held in Stevens Point on April 26 and the deadline for submitting ideas for consideration for that event is March 31. Submissions of ideas for the remaining three events are accepted on a rolling basis. Those events will be held in Wisconsin Rapids on May 24, Wausau on June 21 and Marshfield on July 19. The finale is scheduled for October 11 and the location will be announced at a later date.
For more information about HATCH, to submit an idea or to become a resource partner, please visit: www.hatchwi.com.
About BrightStar Foundation: BrightStar is a 501(c)(3) non-profit foundation created to facilitate job creation and increase Wisconsin's economic activity by deploying donated funds into equity stakes in for-profit early-stage, rapid growth companies. This unique approach enables the formation of new investment capital in Wisconsin through charitable donations to the foundation. For more information, please visit: www.brightstarwi.org
About NEWaukee: NEWaukee is a social architecture firm that specializes community-based signature experiences centered on high-profile issues of importance for cities across the country. NEWaukee also provides consumer, employer brand and talent engagement services to major employers looking to attract and retain talent necessary to grow their businesses. For more information, please visit: www.newaukee.com
Mentioned in This Press Release
Recent Press Releases by Newaukee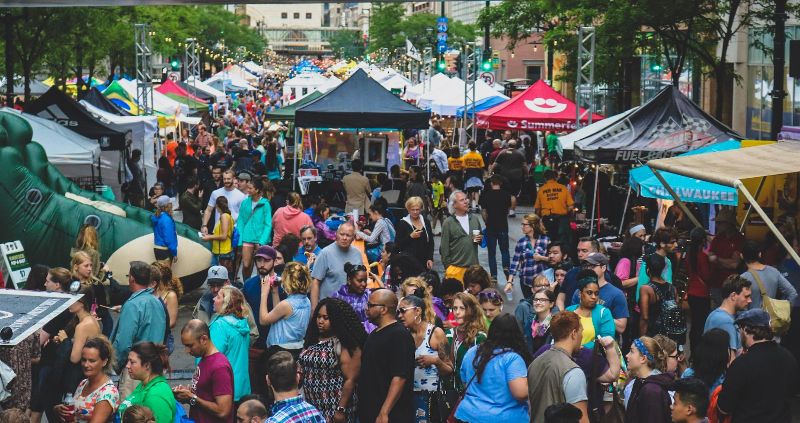 Aug 12th, 2019 by Newaukee
Wednesday's Night Market will include special performances from the Milwaukee Flyers, TRUE Skool, Fire Dancers, DJ Loop and DJ Ronco.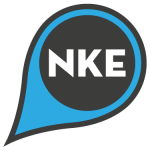 Jul 29th, 2019 by Newaukee
Proceeds to support the Friends of Lakeshore State Park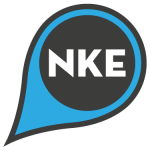 Jul 8th, 2019 by Newaukee
The 2018 NEWaukee Night Market was attended by approximately 60,000 guests throughout the summer.