Press Release
Board Extends General Director Contract for William Florescu
Florentine Opera Company Board of Directors extends contract for existing General Director by five years.
MILWAUKEE, Wisconsin— July 12, 2016— The Florentine Opera Company Board of Directors has extended the contract for the company's general director William Florescu for an additional five years of service. Under Florescu's leadership, the company has established milestones, including: the Midwest-Premiere of a two-time Grammy Award-winning new opera; the World Premiere of a Grammy Award-winning opera; the expansion of the Company's repertory to include Baroque works, and works by Bellini, Blow, and revered American opera composers Jake Heggie and Carlisle Floyd, bringing these genres to Milwaukee audiences for the first time; and the expansion of the Company's community engagement to include public performances throughout the region.
Mr. Florescu accepted the proposed contract extension with the Florentine through June 30, 2024.
Board President Adam Wiensch stated "Bill has been a visionary and dynamic leader of the Florentine Opera Company for over 10 years.  I am thrilled to extend his contract and am looking forward to an exciting future."
Mr. Florescu stated "Inspired by many of our Board Member's and other supporters commitment to our community, it has been an easy decision to continue as the leader of the Florentine Opera, as we continue to be a vital part of the cultural life of Southeastern, Wisconsin, and beyond."
During his eleven-year tenure, Mr. Florescu mounted the Midwest premiere and recording on the Naxos label of Aldridge's Elmer Gantry (two-time winner, and three-time nominee for the 2012 Grammy Awards), a world premiere and recording on the Albany Records label of Don Davis's Río de Sangre (a 2013 Grammy Award-winner) and the first live concert recording of famed American opera composer Carlisle Floyd's Wuthering Heights (released last month). He has expanded the Florentine's repertoire and community engagement. Under his leadership, the company presented its first Bellini opera (I Capuleti e i Montecchi), first Baroque opera (Handel's Semele).
Mr. Florescu has also directed Florentine main stage operas, including The Barber of Seville, The Magic Flute, Rigoletto, a double bill of Blow's Venus and Adonis and Purcell's Dido and Aeneas, and Carlisle Floyd's Susannah. During the 2012-2013 season, Mr. Florescu directed Britten's Albert Herring, celebrating the composers' 100th birthday, La Traviata and La Bohème (2013-2014), and this past season's critically acclaimed Three Decembers.
Mr. Florescu has directed productions across the country for Nashville Opera, Hawaii Opera Theatre, Kentucky Opera, Shreveport Opera, among others. Mr. Florescu is also in demand as an adjudicator and master-class presenter.
In addition, Mr. Florescu has directed the Company's touring educational operas by nationally renowned arts educator John Davies, including The Billy Goats Gruff, The Three Little Pigs, Little Red's Most Unusual Day, Pinocchio (televised by Milwaukee Public Television in April of 2009, and presented on tour in 2014), Goldie B. Locks and the Three Singing Bears (2014-2015), and Jack and the Beanstalk (2015-2016). He has judged both the Shreveport Opera Singer of the Year Competition and the Metropolitan Opera regional auditions in St. Louis, and presented master classes at Rutgers University in New Jersey. In October of 2008, Mr. Florescu oversaw the creation of the Florentine Opera Studio Artist Program, a nine-month program for young professional singers, which will begin its nineth year during the Florentine's 2016-2017 83rd Season. He has directed numerous opera
From 1999 until early 2005, William Florescu was the General Director of Lake George Opera (now Opera Saratoga) in Saratoga Springs, New York. Previously, he served as General Director of the Columbus Light Opera. While in Ohio, he was also Associate Dean and Director of Opera/Musical Theatre at the Capital University Conservatory of Music, and served a season as Assistant Artistic Director for Iowa's Dorian Opera Theatre.
Opera audiences around the country have seen Mr. Florescu's work as a stage director, most recently for Augusta Opera, Hawaii Opera Theatre, Nashville Opera, Opera Columbus and Opera Birmingham. On the operatic stage, he has appeared in leading and supporting roles with Opera Columbus, Columbus Light Opera, Iowa's Dorian Opera, Toledo Opera, National Opera Company and Whitewater Opera, among others. On the concert stage, he has sung with the Columbus Symphony Orchestra, Mansfield Symphony Orchestra, North Carolina Symphony, the Indianapolis Summer Pops and the Indianapolis Symphony Orchestra.
He has presented master classes for Westminster Choir College, Peabody Institute, Capital University, University of Wisconsin-Milwaukee and Lake George Opera. He is also a frequent judge of vocal competitions, most recently for the Metropolitan Opera National Council Auditions, The Eastman School of Music, The Montreal International Czech and Slovak Voice Competition, and Fort Worth Opera's McCammon Vocal Competition. In addition, he produced, with OperaAmerica, a singer Training Workshop in Milwaukee in March 2012.  In 2015, he taught an innovative course via Skype on opera business for Rutgers University.
Mr. Florescu has served on the Opera Review Panel for the National Endowment for the Arts, and has served as an onsite reporter for the Endowment. He serves on the Strategic Planning Committee as well as the New Works Forum for OperaAmerica (the national service organization representing North America's professional opera companies), and in June 2012, became a member and secretary of the Board of Directors.
This season, he will direct both the Wold-Premiere of Sister Carrie and The Barber of Seville for the Florentine, and oversee the company's fourth season of the popular @ The Center Series, community engagement initiative at the Wayne & Kristine Lueders Florentine Opera Center in Riverwest–as the company celebrates 83 years of performances in the community.
Mr. Florescu received his training at the Cincinnati College-Conservatory of Music, the Trinity College of Music in London, England, Miami University and the Ohio State University.
ABOUT THE FLORENTINE OPERA COMPANY
The Florentine Opera Company's productions reflect the highest musical and theatrical standards, while supporting community and educational programs. As a leader in Wisconsin's art community and the nation's sixth-oldest opera company, the Florentine Opera seeks to establish a significant presence in the cultural, educational and civic life of the state of Wisconsin and beyond. Audiences enjoy beautiful mainstage productions that include first-rate vocal artistry brought to life by established and emerging international, national and local opera stars. With a foundation of fiscal responsibility, the company continues to grow its artistic and educational programs. Through its outreach and in-school educational programming, the Florentine provides vital arts education experiences for children, nurtures new audiences, and expands cultural horizons for the next generation. The Florentine Opera is a cornerstone member organization of the United Performing Arts Fund and receives support from Milwaukee County CAMPAC and the Wisconsin Arts Board, with additional support from the National Endowment for the Arts, as well as support from corporations, foundations and individuals. The Florentine Opera Company is a member of OperaAmerica.
Mentioned in This Press Release
Recent Press Releases by Florentine Opera Company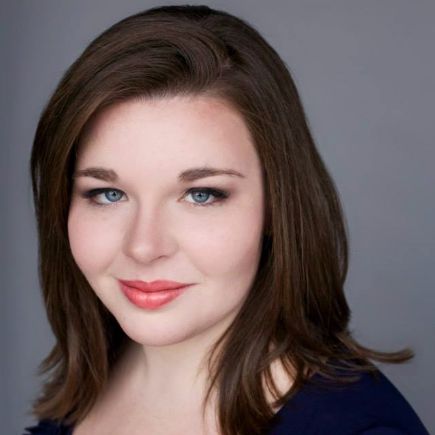 Aug 28th, 2019 by Florentine Opera Company
Soprano Kathryn Henry, mezzo-soprano Meghan Folkerts, tenor Luke Selker and baritone Samuel James Dewese.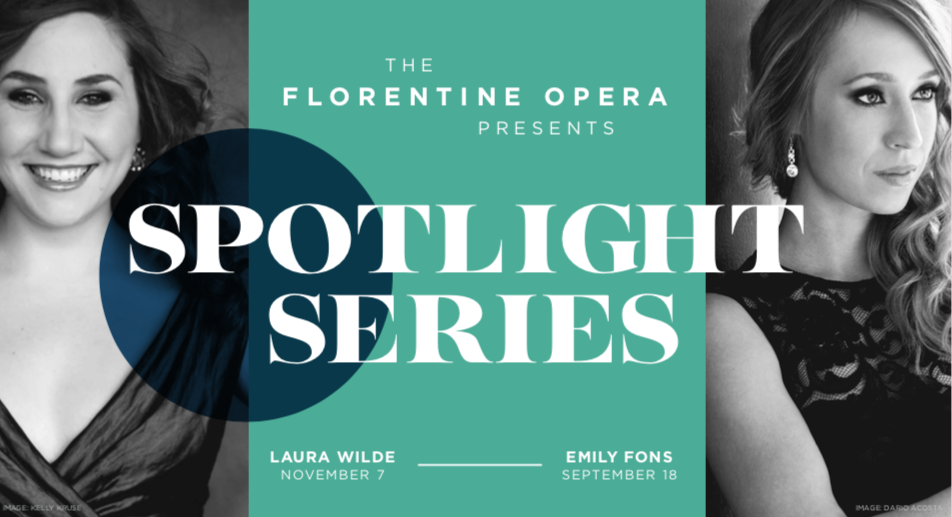 Aug 14th, 2019 by Florentine Opera Company
Equal parts performance and socializing, our Spotlight Series recitals take place in different venues around town.