Press Release
Blood donation appointments, local community blood drives being canceled due to concerns about coronavirus
Versiti Blood Centers ensures safe donation processes, facilities; life-saving blood desperately needed throughout Midwest
Milwaukee, Wis. – March 13, 2020 – As coronavirus continues an unprecedented spread throughout the U.S., public concern is growing. Businesses have employees working from home. High schools and universities have closed. Large public gatherings, from conventions to sports events at all levels, have been canceled.
The implications of these actions have put the nation's blood supply at high risk.
Versiti Blood Centers, which operates nearly 40 blood donation centers and stages thousands of local community blood drives in Wisconsin, Illinois, Michigan, Indiana and Ohio, has experienced a sharp decline in individual blood donations in the past few days. More than 2,700 units of blood and more than 100 community blood drives have been canceled due to coronavirus concerns.
Available blood and blood products are at a concerning level for the nearly 250 hospitals that Versiti serves.
"Right now is the time for all healthy donors to donate blood," said Versiti Chief Medical Officer Dr.
Tom Abshire
. "People need people. We've relied on the generosity and compassion of our donors during previous challenging times and we are confident that they will once again answer the call by donating life-saving blood during this unique and unsettled time in human history."
The donation process itself poses no risk of infecting a donor with coronavirus. "Donors and our blood drive sponsors should be reassured that attending organized blood drives is safe," Dr. Abshire said. "Coronavirus is currently not known to infect patients through blood transfusions."
Versiti has implemented increased cleaning and disinfecting procedures in all donor centers and mobile donation units to provide an even safer donation experience.
"We are currently exploring ways we can implement new blood drives at secondary locations to replace the drives that have been canceled by high schools, universities, businesses and other organizations," Dr. Abshire said. "We need the support of our community to host new blood drives to replace the canceled drives."
Donating blood takes about an hour. Anyone age 17 or older in good health who meets eligibility requirements is encouraged to give. Parental consent is required for donors age 16 to give. Donors should bring a photo ID that includes their birth date.
Those interested in donating blood are encouraged to call 1-877-BE-A-HERO or visit versiti.org/wisconsin.
About Versiti Blood Center of Wisconsin
Versiti Blood Center of Wisconsin is a not-for-profit organization headquartered in Milwaukee that specializes in blood services, esoteric diagnostic testing, organ, tissue and stem cell donation, medical services and leading-edge research. We advance patient care by delivering life-saving products and services. For more information, visit versiti.org/Wisconsin.
Mentioned in This Press Release
Recent Press Releases by Versiti Blood Center of Wisconsin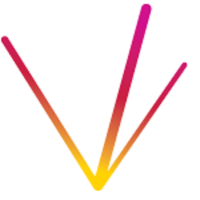 Feb 16th, 2021 by Versiti Blood Center of Wisconsin
Versiti Blood Center of Wisconsin calling on donors to help as supplies drop; blood types O-negative, O-positive most needed