Press Release
Baldwin Helps Introduce Bill Raising Minimum Wage to $15
The Raise the Wage Act would boost wages for nearly 32 million Americans
WASHINGTON, D.C. – U.S. Senator Tammy Baldwin (D-WI) helped introduce legislation raising the federal minimum wage to $15 by 2025.
The Raise the Wage Act of 2021, led by Senators Bernie Sanders (I-VT) and Patty Murray (D-WA), would increase the federal minimum wage to $15 in five steps over the next four years. Beginning in 2026, the federal minimum wage would be indexed to median wage growth. According to an independent ANALYSIS conducted by the Economic Policy Institute, the Raise the Wage Act would increase wages for nearly 32 million Americans, including roughly a third of all Black workers and a quarter of all Latino workers.
"Wisconsin's economy is strongest when we expand opportunity for everyone. Unfortunately, many frontline workers are really struggling to get by during this economic crisis and an honest day's work should pay more," said Senator Baldwin. "The growing gap between those at the top and everybody else has been at historic highs in recent years. The absence of upward mobility for hard working families demands action and it is past time to raise the minimum wage."
"Let's be clear. The $7.25 an hour federal minimum wage is a starvation wage. No person in America can make it on $8, $10, or $12 an hour. In the United States of America a job must lift workers out of poverty, not keep them in it. We must raise the minimum wage to a living wage—at least $15 an hour. And when we do that, not only will we be lifting millions of Americans out of poverty, we will be providing a raise to over 33 million workers,"
said Senator Sanders.
 "We can no longer tolerate millions of workers not being able to afford to feed their families or pay the rent. The time for talk is over. No more excuses. It is time for Congress to act to raise the minimum wage to at least $15 an hour."
"Throughout this pandemic, Democrats and Republicans alike have joined together in rightly calling our frontline workers 'heroes.' But despite their tireless work and the risk of COVID exposure, too many of these workers are paid wages so low, they can't afford to pay for even their most basic needs. And because of systemic inequities and discrimination, workers of color, and in particular, women of color, are much more likely to be paid poverty-level wages," said Senator Murray, Chair of the Senate Committee on Health, Education, Labor and Pensions. "Democrats are asking for $15 an hour, because no one working 40 hours a week, should be making $15,000 a year. If we're committed to an economy that works for everyone, we need one fair, livable wage for everyone—and that includes workers with disabilities, tipped workers and youth workers. We won't accept carve-outs and we won't accept leaving anyone behind."
"Americans working 40 hours a week should be able to put food on the table and a roof over their families' heads, but with the minimum wage stuck at $7.25, far too many are working hard and still in poverty," said Senate Majority Leader Chuck Schumer. "Raising the minimum wage to $15 an hour is one step Congress should take right now, particularly with the COVID-19 crisis stretching families' resources further than ever. I am happy to move forward with this group to make it happen and give the American people a raise."
The bill is also cosponsored by Senators Michael Bennet (D-CO), Richard Blumenthal (D-CT), Cory Booker (D-NJ), Sherrod Brown (D-OH), Maria Cantwell (D-WA), Ben Cardin (D-MD), Bob Casey (D-PA), Tammy Duckworth (D-IL), Dick Durbin (D-IL), Dianne Feinstein (D-CA), Kirsten Gillibrand (D-NY), Martin Heinrich (D-NM), Mazie Hirono (D-HI), Tim Kaine (D-VA), Amy Klobuchar (D-MN), Patrick Leahy (D-VT), Ben Ray Luján (D-NM), Ed Markey (D-MA), Jeff Merkley (D-OR), Chris Murphy (D-CT), Jon Ossoff (D-GA), Alex Padilla (D-CA), Gary Peters (D-MI), Jack Reed (D-RI), Jacky Rosen (D-NV), Brian Schatz (D-HI), Tina Smith (D-MN), Debbie Stabenow (D-MI), Chris Van Hollen (D-MD), Mark Warner (D-VA), Raphael Warnock (D-GA), Elizabeth Warren (D-MA), Sheldon Whitehouse (D-RI), and Ron Wyden (D-OR).
To read the bill text of the Raise the Wage Act, click HERE.
To read the section-by-section of the Raise the Wage Act, click HERE.
To read a fact sheet on the Raise the Wage Act, click HERE.
An online version of this release is available HERE.
NOTE: This press release was submitted to Urban Milwaukee and was not written by an Urban Milwaukee writer. It has not been verified for its accuracy or completeness.
Mentioned in This Press Release
People
:
Alex Padilla
,
Amy Klobuchar
,
Ben Cardin
,
Bernie Sanders
,
Bob Casey
,
Brian Schatz
,
Chris Murphy
,
Chris Van Hollen
,
Chuck Schumer
,
Cory Booker
,
Debbie Stabenow
,
Dianne Feinstein
,
Dick Durbin
,
Edward Markey
,
Elizabeth Warren
,
Gary Peters
,
Jack Reed
,
Jacky Rosen
,
Jeff Merkley
,
Jon Ossoff
,
Kirsten Gillibrand
,
Maria Cantwell
,
Mark Warner
,
Martin Heinrich
,
Mazie Hirono
,
Michael Bennet
,
Patrick Leahy
,
Patty Murray
,
Raphael Warnock
,
Richard Blumenthal
,
Ron Wyden
,
Sheldon Whitehouse
,
Sherrod Brown
,
Tammy Baldwin
,
Tammy Duckworth
,
Tim Kaine
,
Tina Smith
,
Tina Smith
Recent Press Releases by U.S. Sen. Tammy Baldwin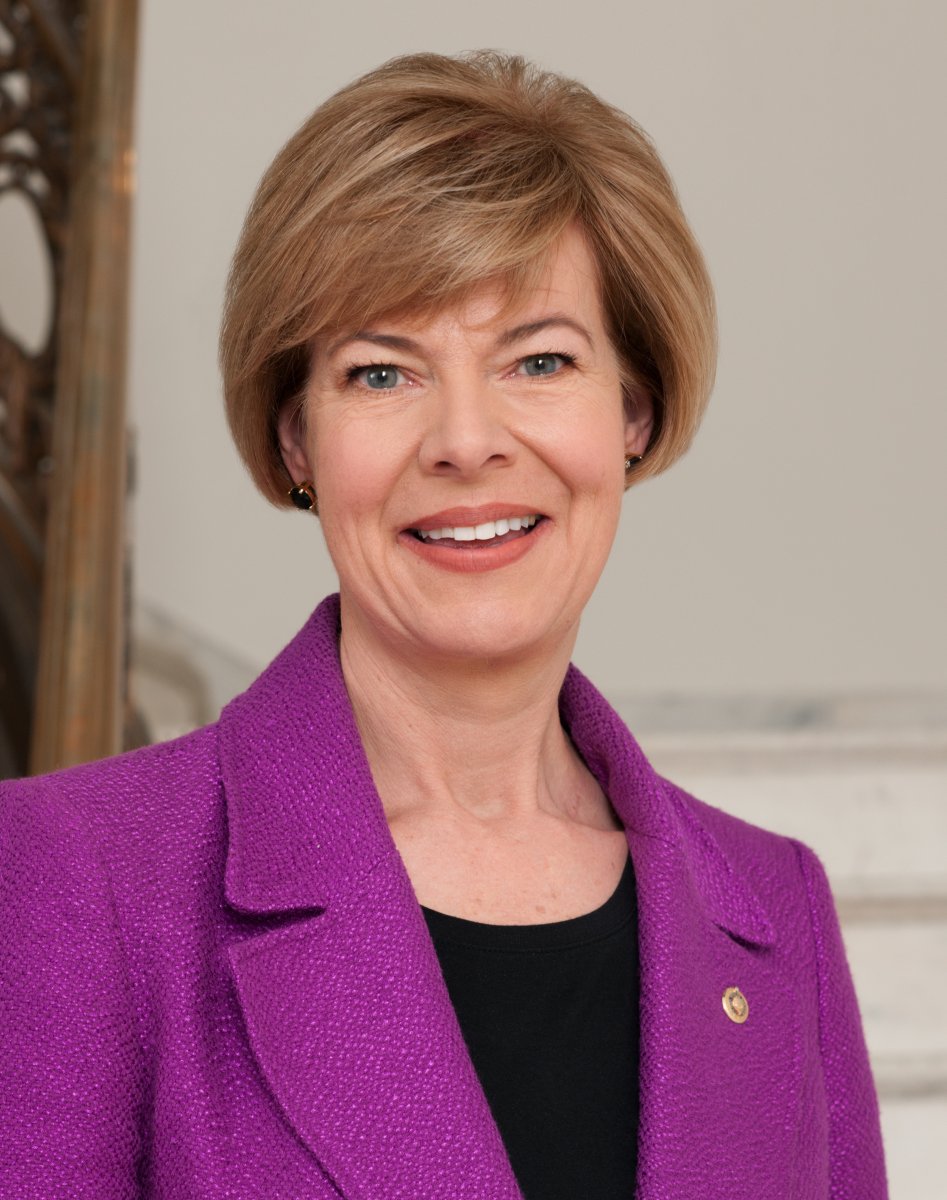 Nov 20th, 2023 by U.S. Sen. Tammy Baldwin
Letter to the President calls for sustained delivery of aid, opening of Kerem Shalom border crossing, and medical attention for civilians injured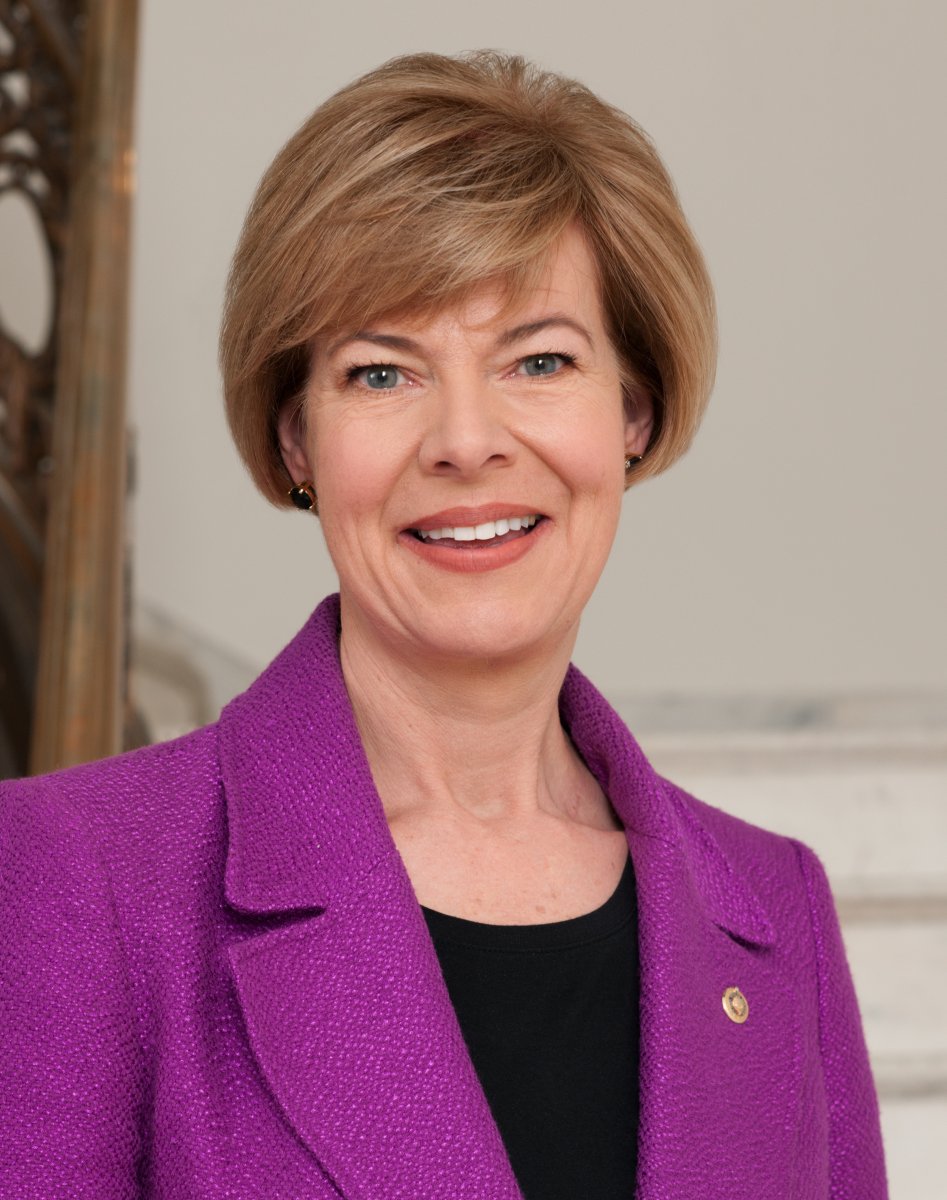 Nov 16th, 2023 by U.S. Sen. Tammy Baldwin
Baldwin helped pass legislation to cap the cost of insulin for seniors at $35 per month, now working to address the cost for others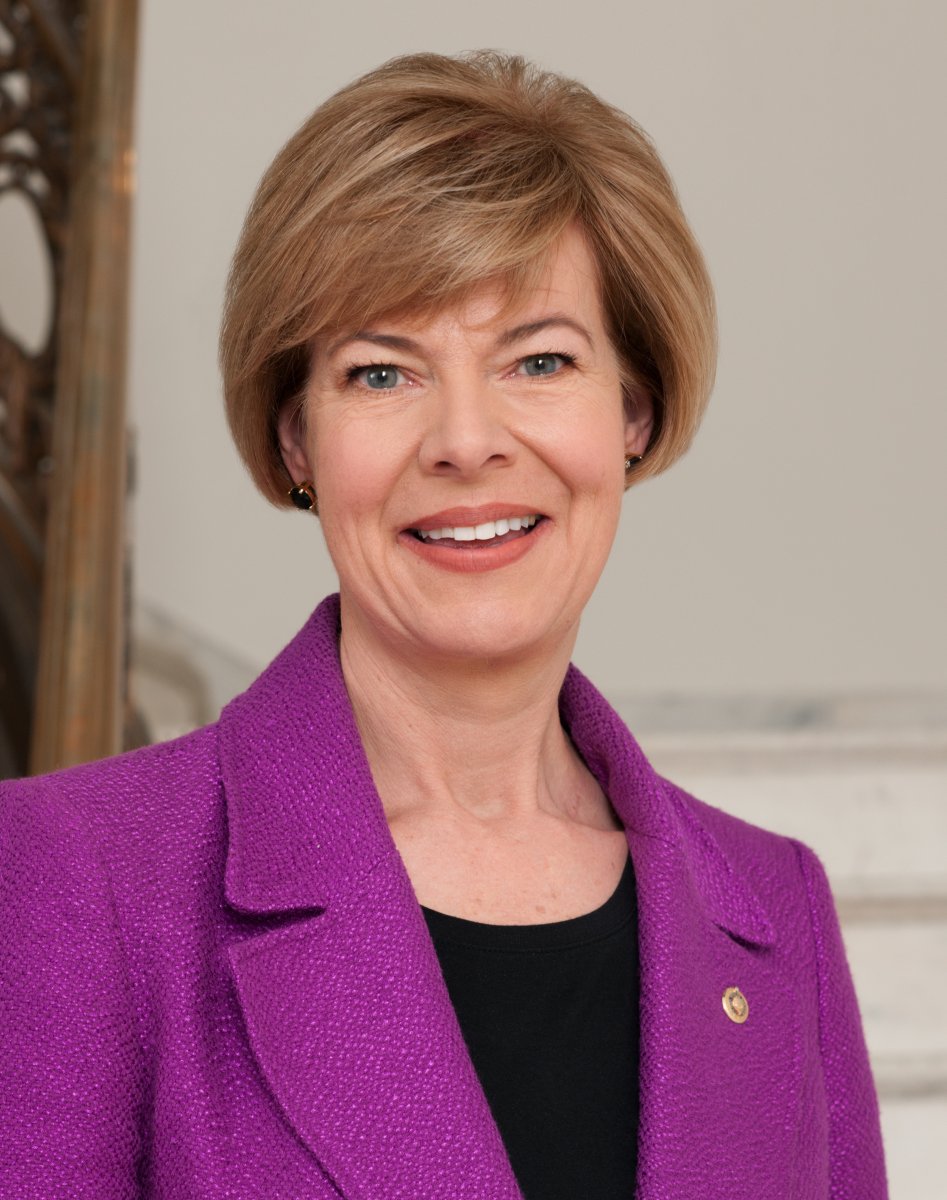 Nov 15th, 2023 by U.S. Sen. Tammy Baldwin
Legislation also extends Farm Bill programs that Wisconsin's agricultural communities rely on