Press Release
Ascension Wisconsin Statement re: Next Steps at Ascension St. Joseph Hospital
"We are not - and never were - closing St. Joe's."
MILWAUKEE, Wisconsin – April 27, 2018 – Ascension Wisconsin issued the following statement from Bernie Sherry, Senior Vice President, Ascension Healthcare, Ministry Market Executive, Ascension Wisconsin:
"In response to feedback we received from the mayor, Common Council, community leaders and others, we announced that we would "pause" our plans to reconfigure services at Ascension St. Joseph Hospital. To be clear, "pause" means we are stopping the plan to consolidate medical/surgical and ICU inpatient beds and surgery from St. Joe's to Ascension Columbia St. Mary's Milwaukee.
We are not – and never were – closing St. Joe's.
We will continue to work toward expanding primary care at St. Joe's because we recognize how important having a medical home is to our patients. We also will continue to explore opportunities with organizations that offer compatible health and social services that are interested in leasing existing, available space at St. Joe's. In addition, Ascension Wisconsin is committed to the future of Ascension St. Francis and there are no plans to close this access point for our community.
Ascension Wisconsin's three city hospitals play an essential role in Milwaukee's safety net system, providing quality care for those who are poor and most vulnerable. For more than 170 years, that has been our Mission and our privilege. That has not changed and will not change.
Over the coming months, we will begin adopting the Ascension brand across all our Milwaukee hospitals. While our name and signs are changing, our commitment to providing personalized, compassionate care is not. Like all healthcare systems, Ascension Wisconsin must continue to respond to the changing healthcare landscape and adapt to how care is delivered. We will continue to stabilize and reshape our offerings to evolve as an integrated system of care that provides high-value, quality care and an outstanding patient experience.
There is much work to do and it will take all of us – health systems and other providers, federal, state and local elected and governmental officials together with community stakeholders – to tackle the public health challenges that face us. All of us have a role to play in developing broad-based, holistic solutions to transform our healthcare system from one that treats people when they're sick to one that helps people stay well and live their best lives. Ascension Wisconsin looks forward to being a part of the solution."
About Ascension Wisconsin
In Wisconsin, Ascension operates 23 hospitals, more than 100 related healthcare facilities and employs more than 1,300 primary and specialty care clinicians from Racine to Eagle River. Across the state, Ascension provided more than $257 million in community benefit and care of persons living in poverty in Fiscal Year 2017. Serving Wisconsin for 170 years, Ascension is a faith-based healthcare organization committed to delivering compassionate, personalized care to all, with special attention to persons living in poverty and those most vulnerable. Ascension is the largest non-profit health system in the U.S. and the world's largest Catholic health system, operating 2,600 sites of care – including 153 hospitals and more than 50 senior living facilities – in 22 states and the District of Columbia. Visit ascension.org/wisconsin.
Mentioned in This Press Release
Recent Press Releases by Ascension Wisconsin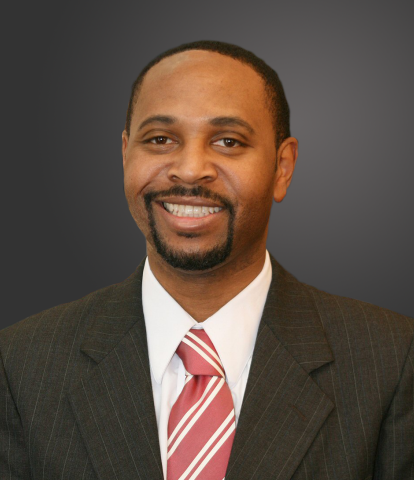 Dec 8th, 2016 by Ascension Wisconsin
Newson most recently served as regional manager of business and transportation services for Wisconsin Energy Corporation.