Press Release
An Important Message from The Bartolotta Restaurants
Throughout our nearly 27 years in the Milwaukee community, we have faced a number of challenging situations, but nothing like our reality today. After discussions with our leadership team, we have made the decision to temporarily transition several of our restaurants to curbside service, while temporarily suspending dine-in service in all restaurants open to the public effective Monday, March 16 after lunch service.
This was not an easy decision, but it is the right thing to do. The transition will allow us to ensure the health and safety of our employees and our guests, while continuing to serve the community. We will begin offering curbside service with specialty menus for dinner only beginning Tuesday, March 17 at these locations:
Harbor House
550 N Harbor Drive
Milwaukee, WI
Ristorante Bartolotta dal 1993
7616 W State Street
Wauwatosa, WI
Bacchus – A Bartolotta Restaurant
925 E Wells St
Milwaukee, WI
Joey Gerard's – A Bartolotta Supper Club
5601 Broad Street
Greendale, WI
Mr. B's – A Bartolotta Steakhouse – Mequon
11120 N. Cedarburg Rd.
Mequon, WI
Mr. B's – A Bartolotta Steakhouse – Brookfield
18380 W. Capitol Drive
Brookfield, WI
As previously announced, we remain committed to enhanced cleaning and sanitizing at our restaurants and we have reinforced the policy to have employees stay home if they are experiencing cold or flu symptoms.
We are still learning more about this virus and its effects, and we continue to receive guidance from the City of Milwaukee Health Department and the Centers for Disease Control and Prevention (CDC). Because of this, we are constantly evaluating our procedures, and we will make changes should they be necessary.
At the end of the day, The Bartolotta Restaurants is a family business. We are working with our family of employees to ensure they receive the needed support during this time. This includes providing them with family meals and extended health insurance helping to make the transition to this new and hopefully short period of uncertainty as smooth as possible. That is what family does.
We greatly appreciate your support during these challenging times. Our hope is that they will end soon, and when they do, we look forward to serving the greater Milwaukee community and Wisconsin for years to come.
Mentioned in This Press Release
Recent Press Releases by The Bartolotta Restaurants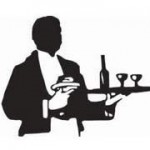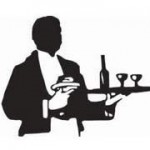 Nov 21st, 2019 by The Bartolotta Restaurants
The Bartolotta Restaurants will be closed on December 24 and December 25. Hours will vary on December 31 for New Year's Eve.