Press Release
American Heart Association applauds City of Milwaukee for supporting healthy food access
MILWAUKEE, Wis. (Jan. 29, 2020) — The American Heart Association commends the City of Milwaukee, with leadership from Alderman Khalif Rainey, for launching the Fresh Food Access Fund, to assist in building a healthier Milwaukee.
"We want to thank the City of Milwaukee for investing in strategies to improve access to, and education about, healthy and affordable foods in our community," says Dr. Anoop Singh, President of the American Heart Association's Metro Milwaukee Board of Directors.
In November 2018, the City of Milwaukee, with advocacy support from the American Heart Association and other groups, allotted $400,000 to the Fresh Food Access Fund (FFAF). Starting on Wednesday, January 29, this money will start funding grants that support both capital expenditures and education programs for consumers.  The FFAF will be available to for-profit and not-for-profit businesses, who are working to increase fresh food access and healthy food choices in underserved communities.
These areas, commonly referred to as "food deserts, are filled with fast food restaurants and other unhealthy options. This investment will help create more healthy outlets where residents can purchase and learn about the foods necessary for a nutritious diet.
"I am pleased to see the work of the American Heart Association alongside many other community organizations, come to fruition with this grant program," said Singh. "We know that so many groups and individuals in Milwaukee have the ideas and the passion to transform health. I'm excited to see how this investment from the City will jump start those innovations."
To learn more about the Fresh Food Access Fund, please visit: www.milwaukee.gov/ffaf.
About the American Heart Association
The American Heart Association is a leading force for a world of longer, healthier lives. With nearly a century of lifesaving work, the Dallas-based association is dedicated to ensuring equitable health for all. We are a trustworthy source empowering people to improve their heart health, brain health and well-being. We collaborate with numerous organizations and millions of volunteers to fund innovative research, advocate for stronger public health policies, and share lifesaving resources and information. Connect with us on heart.org, Facebook, Twitter or by calling 1-800-AHA-USA1.
Mentioned in This Press Release
Recent Press Releases by American Heart Association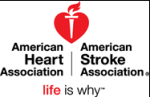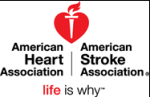 Nov 25th, 2019 by American Heart Association
The Coordinator will organize community food systems and focus on increasing access to healthy and affordable food for all Milwaukee residents.