Press Release
American Family Insurance, Brewers Community Foundation partner on $200,000 donation to bridge digital divide for families at Milwaukee Public Schools
American Family Insurance and Brewers Community Foundation, the charitable arm of the Milwaukee Brewers, announced today they will make a joint $200,000 donation to the Milwaukee Public Schools (MPS) Foundation #ConnectMilwaukee initiative. The initiative will provide internet access and equipment to thousands of Milwaukee Public School students and families as virtual learning continues into the new school year.
The $200,000 is the largest corporate donation to #ConnectMilwaukee and allows it to surpass its fundraising goal of $1 million.
The American Family donation underscores the company's pledge to increase its community involvement and investment in Milwaukee, following its partnership and naming rights agreement with the Brewers announced in January 2019. The Brewers Community Foundation donation accompanies the club's fourth annual #KindnessInMKE initiative taking place tomorrow, Aug. 28, an effort where everyone connected to the Brewers organization – players, staff and fans – pause during the day to take part in spreading kindness and making a positive impact in the community, virtually or from afar.
"American Family has made a commitment to supporting equity in education and promoting economic opportunity for all, and the city of Milwaukee is a particular focus for us," said Bill Westrate, American Family enterprise president.
"The pandemic creates even more challenges for disadvantaged families, including a lack of access to technology as their children begin a new school year with virtual learning as their only option," Westrate said. "We're honored to join MPS and the Brewers to address this need."
"We are proud to work with American Family to directly impact the children and families of Milwaukee, during a time in which so many have experienced life changes due to COVID-19. As an organization, we are invested in and care about our community and our fans, and are pleased to have partners who share in our passion," said Rick Schlesinger, Brewers president – business operations.
Thousands of MPS students and families do not have internet access at home, making the required shift to a virtual classroom setting nearly impossible. Meeting the $1 million goal of #ConnectMilwaukee ensures that the basic needs will be met for MPS students, with every student now having internet access and a laptop. Fans interested in joining the effort are encouraged to contribute to Brewers Community Foundation or send money directly to MPS Foundation.
"We cannot thank American Family Insurance and Brewers Community Foundation enough for supporting our students and families during such a critical time," said Wendell Willis, MPS Foundation executive director. "This is exactly the type of corporate leadership and action that Milwaukee needs right now – identifying an immediate need and having the conviction to finalize a solution. Their generous donation has allowed us to surpass our original $1million goal ahead of schedule and will ensure that every kid in MPS has internet access for online learning."
"With this generous donation, Milwaukee Public Schools now has the necessary resources to successfully provide virtual instruction for all of the children that it serves," said Mayor Tom Barrett. "American Family Insurance and the Brewers Community Foundation have been and continue to be outstanding corporate citizens in our city. I am thankful that they have chosen to invest in our young people and our education system during this very difficult time."
American Family Insurance and its group companies, along with the American Family Insurance Dreams Foundation and Steve Stricker American Family Insurance Foundation, previously announced it will donate more than $6.8 million to support COVID-19 and related relief efforts.
Mentioned in This Press Release
Recent Press Releases by American Family Insurance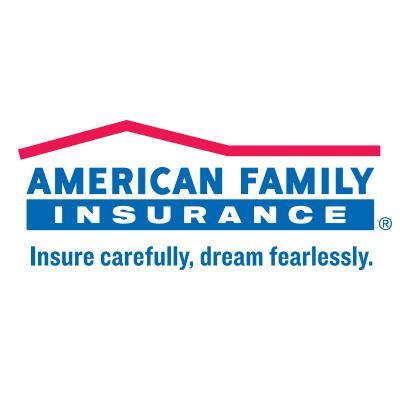 Apr 27th, 2020 by American Family Insurance
Decision announced today by partners American Family Insurance, Milwaukee Brewers, T&M Partners and Milwaukee County