Press Release
American Family Field Achieves GBAC Star Accreditation
Commitment to Fan and Employee Safety is Top Priority for The Milwaukee Brewers
MILWAUKEE – The Milwaukee Brewers announced today that American Family Field is the most recent facility to receive GBAC STAR™ facility accreditation from the Global Biorisk Advisory Council™ (GBAC), a Division of ISSA. This accreditation is the gold standard with respect to the cleaning industry's only outbreak prevention, response and recovery accreditation for facilities.
In response to the COVID-19 pandemic, the GBAC STAR accreditation program certifies that facilities have established the proper cleaning protocols, disinfection techniques and work practices to combat biohazards and infectious disease.
"Fan safety is our top priority as we welcome fans back to the stands this season," said
Rick Schlesinger
, Brewers President – Business Operations. "We are proud to receive recognition from GBAC for our efforts in ensuring that American Family Field remains a clean and safe environment for our fans, players, and employees."
In addition to rigorous preparation and training, American Family Field will also see the addition of several disinfectant crews who will work pre-, during and post-game to maintain cleanliness and safety. Several airports, arenas, convention centers and hotels have received GBAC accreditation with the Milwaukee Brewers being one of the first MLB teams to achieve the status.
"American Family Field has demonstrated their commitment to increasing the confidence and trust of their employees, front-line custodial staff, and their loyal baseball fans by achieving the GBAC STAR™ Facility Accreditation," said Steve Arehart, GBAC Director of Program Management. "They have put into motion a continuous improvement effort focused on enhanced cleaning, disinfecting, and infection prevention measures necessary to meet today's and tomorrow's biorisk hazards."
About GBAC, a Division of ISSA
Composed of international leaders in the field of microbial-pathogenic threat analysis, mitigation, response, and recovery, the Global Biorisk Advisory Council (GBAC), a Division of ISSA, provides training, guidance, accreditation, certification, crisis management assistance, and leadership to government, commercial and private entities looking to mitigate, quickly address, and/or recover from biological threats and real-time crises. The organization's services include biorisk management program assessment and training, Forensic Restoration® response and remediation, the GBAC STAR™ facility accreditation program, training and certification of individuals, and consulting for building owners and facility managers. For more information, visit www.gbac.org.
About ISSA
With more than 9,300 members—including distributors, manufacturers, manufacturer representatives, wholesalers, building service contractors, in-house service providers, residential cleaners, and associated service members—ISSA is the world's leading trade association for the cleaning industry. The association is committed to changing the way the world views cleaning by providing its members with the business tools they need to promote cleaning as an investment in human health, the environment, and an improved bottom line. Headquartered in Northbrook, Ill., USA, the association has regional offices in Mainz, Germany; Whitby, Canada; Parramatta, Australia; Seoul, South Korea; and Shanghai, China. For more information about ISSA, visit www.issa.com or call 800-225-4772 (North America) or 847-982- 0800.
Mentioned in This Press Release
Recent Press Releases by Milwaukee Brewers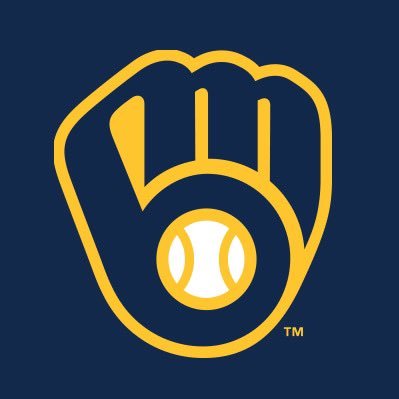 Apr 7th, 2021 by Milwaukee Brewers
American Family Field Welcomes Back Tailgating Within Pods