Press Release
Alverno College Appoints Carole Chabries Dean of New School of Adult Learning and New Initiatives
Chabries' appointment began August 1.
Milwaukee, (August 15, 2017) – Carole Chabries, Ph.D., has been appointed dean of Alverno's newly formed School of Adult Learning and New Initiatives, which will be the College's principal hub for innovation. The School will house degree completion programs, two-year and online degree programs, and stackable offerings including certificates, digital badges and professional development offerings. Chabries' appointment began August 1.
"We are so pleased to have Carole in this new key leadership role," said Kathy Lake, Ph.D., acting vice president for Academic Affairs. "Our new school needs a visionary leader, someone who has the ability to anticipate trends in higher education and respond adeptly. With her extensive experience, Carole is just the type of leader we were looking for."
Chabries brings 19 years of experience in higher education to the College, most recently as dean of graduate and continuing studies at Stephens College in Columbia, Mo., an all-women's college that enrolls about 1,000 students. In that role, she was charged with advancing the college's mission through collaboration with faculty, deans and vice presidents. She helped design and launch programs that expanded Stephens' offerings and built on its core strengths of preparing students to think crucially, communicate powerfully, lead responsibly and engage for change. Chabries also built partnerships with local organizations to develop programming, collaborated with enrollment services and marketing for recruitment purposes, and implemented processes that linked enrollment, revenue, program expenses and strategic planning.
Before her tenure at Stephens College, Chabries was executive director of the Associated Colleges of the Twin Cities (ACTC), a consortium of five private liberal arts colleges in Minnesota's Twin Cities. Reporting to a board of directors consisting of five institution presidents, she identified and implemented programs and services that enhanced the academic experience for students, strengthened the institutions' sustainability and enhanced the Twin Cities' urban communities.
Chabries also was assistant dean at Union Institute and University in Cincinnati and faculty director (department chair) of the writing program at Cappella University in Minneapolis. Her in-progress research includes a project investigating how female presidents of colleges and universities are responding to the current U.S. political environment, beginning with the 2016 election year and continuing through the current presidential term.
Chabries earned her bachelor of arts degree from the University of Washington and her master of arts degree and doctorate from the University of Wisconsin–Madison. She is a member of the Association for Collaborative Leadership, the International Leadership Association and the Peer Corps of the Higher Learning Commission.
Alverno's School of Adult Learning and New Initiatives was designed to be a responsive and flexible entity to complement the College's other three schools and is premised on the interdisciplinary vision that has always guided Alverno. Programs housed in the School of Adult Learning and New Initiatives include the new paraprofessional to BA program and a fully online RN to BSN program.
About Alverno College
Alverno College promotes the academic, personal and professional development of its students in a collaborative and inclusive environment. Undergraduate programs for women are offered in more than 60 areas of study, and graduate programs in education, nursing, community psychology and business are open to women and men.
A leader in higher education innovation, Alverno has earned international accolades for its highly effective ability-based, assessment-as-learning approach to education, which emphasizes hands-on experience and develops in-demand skills. The College has consulted with three U.S. presidential administrations on accountability and outcomes in higher education and for the past seven years has been ranked one of the top five schools in the Midwest doing "the best job of educating undergrads" by U.S. News & World Report.
Based in Milwaukee, Wis., Alverno College is a four-year independent, Catholic, liberal arts college.
Mentioned in This Press Release
Recent Press Releases by Alverno College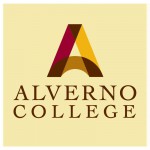 Jul 26th, 2018 by Alverno College
Program aims to fill demand for Montessori-trained educators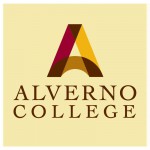 Aug 30th, 2017 by Alverno College
Month-long exhibition features work of Wisconsin women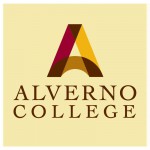 May 26th, 2017 by Alverno College
Statement from Alverno College on the death of Sister Joel Read