Press Release
Aaron Rodgers Receives Honorary Degree from the Medical College of Wisconsin
Packers Quarterback Earns Honorary Doctorate of Humanities Degree for Commitment to End Childhood Cancer and Blood Disorders
One of the highest honors that an educational institution can award is an honorary degree. Rodgers' was bestowed the honorary degree in recognition for his exemplary commitment to improve health for children facing cancer. Rodgers works with MCW faculty and others in the community toward this goal, and is heavily involved in the MACC Fund, (Midwest Athletes Against Childhood Cancer, Inc.)
"It is with great pride that we welcome Aaron to the MCW community. Honorary degree recipients exemplify the MCW commitment to the highest standards of education, scholarship, innovation or community engagement," said Dr. John R. Raymond, Sr., president and chief operating officer of MCW. "When conferring an honorary degree, we honor those individuals in our community who have embraced our ideals and have dedicated a substantial portion of their lives to bettering the world around them."
This honor recognizes Rodgers' substantial contributions to fighting childhood cancer and blood disorders. His passion for this cause is evident by his words, and, most importantly, his actions. He has helped raise $2.8 million dollars for research impacting thousands of lives. And quietly, he continues to give hope to the children by his support of the MACC Fund.
Undoubtedly, Rodgers' commitment to the MACC Fund also has made a significant positive impact on local children fighting cancer and blood disorders that are treated at Children's Hospital of Wisconsin (CHW) and MCW doctors, as well as the cause of pediatric hematology/oncology globally. Research is a key component in the improvement to the cure rate, which has risen from 20 to 80 percent. In addition, Rodgers has increased philanthropic support for the MACC Fund, enabling it to make meaningful financial contributions to MCW and its partner, CHW. Further, MACC Fund philanthropic support for MCW, in partnership with CHW, is responsible for multiple grants, manuscripts, research and clinical trials in pediatric hematology/oncology.
"MCW's conferral of an honorary degree on Aaron Rodgers not only honors this extraordinary individual, but also the MACC Fund's special relationship with the Medical College of Wisconsin," said Jon McGlocklin, co-founder and president of the MACC Fund.
In addition, there is a significant and longstanding connection between the Green Bay Packers and MCW. The Green Bay Packers Foundation has granted nearly $350,000 in support of impact grant for scholarship, curriculum development for MCW-GB, and other MCW initiatives.
In summer 2015, MCW's newly established Green Bay campus welcomed its first class. Now, after completing the three-year accelerated curriculum, these students graduate medical school and continue their journeys in residency, a historic milestone that marks a significant step forward in improving the health of the Wisconsin community. The graduating class, comprised of 15 students, will receive their diplomas on Friday, June 1 at 1 p.m. at Lambeau Field.
About the Medical College of Wisconsin
With a history dating back to 1893, The Medical College of Wisconsin is dedicated to leadership and excellence in education, patient care, research and community engagement.  More than 1,200 students are enrolled in MCW's medical school and graduate school programs in Milwaukee, Green Bay, and Central Wisconsin. MCW's School of Pharmacy opened in 2017. A major national research center, MCW is the largest research institution in the Milwaukee metro area and second largest in Wisconsin. In FY2016, faculty received more than $184 million in external support for research, teaching, training and related purposes. This total includes highly competitive research and training awards from the National Institutes of Health (NIH). Annually, MCW faculty direct or collaborate on more than 3,100 research studies, including clinical trials. Additionally, more than 1,500 physicians provide care in virtually every specialty of medicine for more than 525,000 patients annually.
Mentioned in This Press Release
Recent Press Releases by Medical College of Wisconsin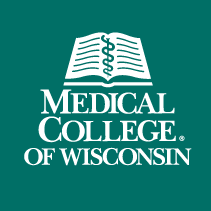 Jun 30th, 2021 by Medical College of Wisconsin
Grants bring AHW total support for health initiatives and research discovery in the state to $310 million