Press Release
A Proposal to Downsize County Board and Staff
An open letter to the residents of Milwaukee County
Dear Friends,
There are some people who call politics an art, a sport or even a game, and just like in football, there are many Monday morning quarterbacks. These armchair quarterbacks pontificate as to what should have been done or said as well as exactly when it should have happened.
How Milwaukee County should be reformed is no different, and there is no absolute right or wrong way of reforming it. Yet, there are many critics who feel there is only one way to do so.
Reforming the County Board is necessary but the discussion should not end there, after only addressing .5 percent of the entire County budget. For example, the County Executive's budget is the highest in the State, and he requested a nearly 25 percent increase this year, which was rejected by the Board. We need to look at all departments and services we provide, as well as find ways to truly collaborate with our local municipalities by coming services.
However, we know that the County Board is the hot topic, and we are prepared to address it as follows:
We will be asking the State Legislature to give us the tools to downsize, which would go into effect for the 2016 elections. Without this authority, we are not able to take this first step in reforming ourselves. Currently, there are 18 members, each representing approximately 53,000 residents. We would like to see that number reduced to 13, which would raise the total number of residents a Supervisor represents to about 73,000. In 2000, there were 25 Supervisors and, if allowed to downsize to 13 members, the cut would represent a nearly 50 percent reduction by 2016.
The size of our staff is unwarranted, and we are prepared to offer substantial cuts that could reduce the Board's personnel budget by around 40 percent, starting in 2014. These cuts could further extend to approximately 50 percent after the 2016 elections, if the downsizing we are requested is approved.
We are aware that there may be alternatives proposed by other Supervisors, and we welcome having a spirited debate. We also want to commend our former colleague, Representative Joe Sanfelippo, for allowing us to have  seat at the table during this very important discussion, and we look forward to his input.
Supervisor Steve. F. Taylor, 9th District
2nd Vice-Chair, county Board
Supervisor Mark Borkowski, 11th District
Mentioned in This Press Release
Recent Press Releases by Milwaukee County Board of Supervisors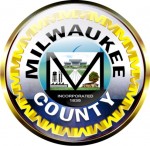 Aug 14th, 2017 by Milwaukee County Board of Supervisors
"Hate has no place in America, and we condemn the individuals and groups that came to Charlottesville seeking violent confrontation as a platform to spread their racist ideology."