Press Release
52 Artists Selected for the 2022 Wisconsin Artists Biennial
Exhibition showcases cutting edge works by emerging and established Wisconsin artists
WEST BEND, WISCONSIN – The Museum of Wisconsin Art (MOWA) and Wisconsin Visual Artists (WVA) are pleased to announce the exhibiting artists for the 2022 Wisconsin Artists Biennial. Fifty-two artists were selected out of nearly 1200 entries submitted by more than 400 Wisconsin artists. The 2022 exhibition will feature artists hailing from throughout the state, representing a wide spectrum of media and diverse perspectives. On view February 12–April 24, 2022, the Biennial opens with a party at MOWA on Saturday, February 12 from 2:00–4:00 with remarks and an awards ceremony at 3:00.
Co-sponsored and organized by MOWA and WVA, the Wisconsin Artists Biennial is a competitive exhibition open to all artists over the age of 18 living in Wisconsin. The Biennial showcases the cutting edge of creative self-expression in the state courtesy of emerging and established artists alike. It offers a total of $10,000 in cash awards with the first-place winner receiving $5,000 and a solo exhibition at MOWA in 2024. Previous Biennial winners include Nina Ghanbarzadeh, Mark Klassen, S.V. Medaris, Warrington Colescott, and Tom Uttech.
The 2022 Biennial jurors are: Dan Gunn, an artist, writer, and Adjunct Assistant Professor at the Art Institute of Chicago, Phyllis McGibbon from Isolde Press, an artist who works in a range of graphic media, and John Salminen, a renowned watercolor artist and art educator. The Biennial committee is led by WVA Vice President Jane Hostetler and MOWA Executive Director | CEO Laurie Winters. Committee members include WVA Executive Director Ally Wilber, WVA members Steven Bauer, Christine Style, and Tori Tasch, and MOWA Director of Collections and Exhibitions Graeme Reid.
The Museum of Wisconsin Art in West Bend is open Wednesday through Sunday, 9:30–4:00. Admission as low as $15 provides unlimited visits for one full year.
2022 BIENNIAL ARTISTS

Luke Achterberg (La Crosse)
Hector Acuna (Cedarburg)
Kelly M. Alexander (Belgium)
Danielle Attoe (Milwaukee)
Jennifer H. Bastian (Madison)
Anthony Baus (Racine)
Emily S. Belknap (Milwaukee)
Lois Bielefeld (Glendale)
SPOOKY BOOBS (Madison)
Barry Roal Carlsen (Fish Creek)
Rebecca E. Carlton (Fish Creek)
Mauree Childress (Wauwatosa)
Sandra Cipollone (Milwaukee)
Craig Clifford (Appleton)
Amy A. Cropper (Waukesha)
Phyllis Deicher-Ladwig (Plymouth)
Patrick M. Doughman (Cedarburg)
Anthony Duvall Bozanich (Madison)
Scott Espeseth (Madison)
Aris Georgiades (Stoughton)
David Graham (De Pere)
Robert D. Jinkins (Rewey)
David Najib Kasir (Whitefish Bay)
Linda Kelen (Spring Green)
Helen R. Klebesadel (Madison)
Leif Larson (Oshkosh)
Fatima Laster (Milwaukee)
Matthew Ludak (Madison)
Christine B. Miller (Whitewater)
Lianne M. Milton (Madison)
Jose Morales (Milwaukee)
Bethann Moran-Handzlik (Fort Atkinson)
Susan L. Morrison (Stevens Point)
Marjorie M. Mau (Green Bay)
Brandon Nacke (Milwaukee)
Robert C. Osborne (Racine)
Melissa Pare (Milwaukee)
Nirmal Raja (Milwaukee)
Michelle Richeson (Neenah)
Janet Roberts (Brookfield)
Dane A. Schumacher (Green Bay)
Trina May Smith (Milwaukee)
Valaria Tatera (Milwaukee)
Robert P. Ulrich (Milwaukee)
Ariana Vaeth (Shorewood)
Shane Walsh (Milwaukee)
Michael Westcott (Milwaukee)
Charlie B. Wetzel (Madison)
John Whitney (Baileys Harbor)
Christopher T. Wood (Milwaukee)
Rina Yoon (Milwaukee)
Larry Zamba (Salem)
Mentioned in This Press Release
People
:
Ally Wilber
,
Amy A. Cropper
,
Anthony Baus
,
Anthony Duvall Bozanich
,
Aris Georgiades
,
Barry Roal Carlsen
,
Bethann Moran-Handzlik
,
Brandon Nacke
,
Charlie B. Wetzel
,
Christine B. Miller
,
Christine Style
,
Christopher T. Wood
,
Craig Clifford
,
Dan Gunn
,
Dane A. Schumacher
,
Danielle Attoe
,
David Graham
,
David Najib Kasir
,
Emily S. Belknap
,
Fatima Laster
,
Graeme Reid
,
Hector Acuna
,
Helen R. Klebesadel
,
Jane Hostetler
,
Janet Roberts
,
Jennifer H. Bastian
,
John Salminen
,
John Whitney
,
Jose Morales
,
Kelly M. Alexander
,
Larry Zamba
,
Laurie Winters
,
Leif Larson
,
Lianne M. Milton
,
Linda Kelen
,
Lois Bielefeld
,
Luke Achterberg
,
Marjorie M. Mau
,
Mark Klassen
,
Matthew Ludak
,
Mauree Childress
,
Melissa Pare
,
Michael West
,
Michelle Richeson
,
Nina Ghanbarzadeh
,
Nirmal Raja
,
Patrick M. Doughman
,
Phyllis Deicher-Ladwig
,
Phyllis McGibbon
,
Rebecca E. Carlton
,
Rina Yoon
,
Robert C. Osborne
,
Robert D. Jinkins
,
Robert P. Ulrich
,
S.V. Medaris
,
Sandra Cipollone
,
Scott Espeseth
,
Shane Walsh
,
Steven Bauer
,
Susan L. Morrison
,
Tom Uttech
,
Tori Tasch
,
Trina May Smith
,
Valaria Tatera
,
Valaria Tatera
,
Warrington Colescott
Recent Press Releases by Museum of Wisconsin Art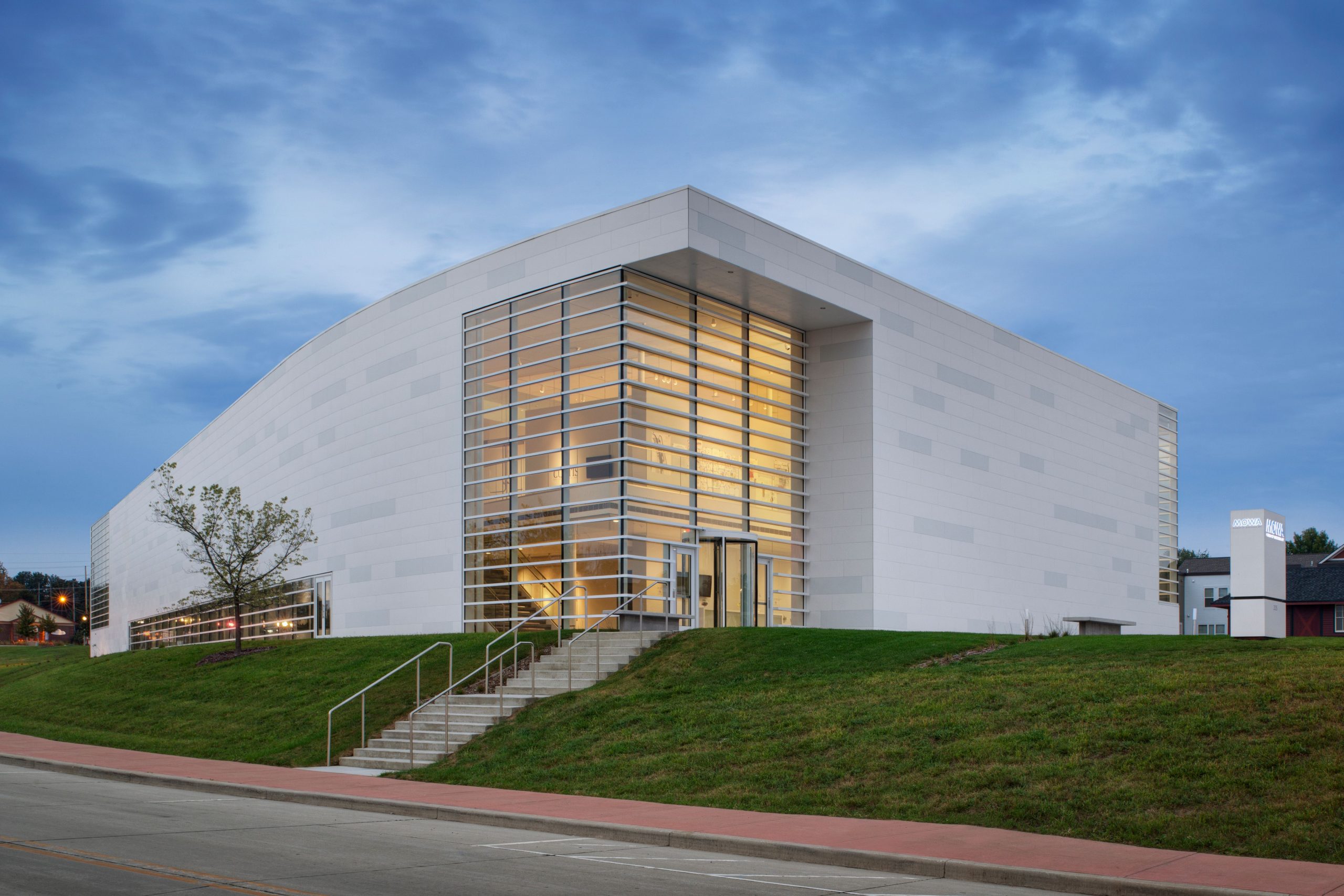 Feb 14th, 2023 by Museum of Wisconsin Art
Ten artist talks and an April 8 birthday bash are planned to commemorate the occasion