Press Release
2015 Milwaukee Film Festival Announces Spotlight Presentations
Acclaimed Wisconsin-set thriller Uncle John among headliners
MILWAUKEE – Wednesday, September 2, 2015 – The 7th Annual Milwaukee Film Festival, presented by the Milwaukee Journal Sentinel, announces its lineup for Spotlight Presentations. In addition to the festival's Opening Night, Centerpiece and Closing Night films, which will be announced later this week, the Spotlight Presentations program features eight documentary and fiction films that are sure to be the talk of the festival.
Expanding the festival experience, the Spotlight Presentations program is always packed with filmmakers and subjects in attendance. Scheduled guests include: Bob Byington, director of the slacker comedy 7 Chinese Brothers starring Jason Schwartzman; Sydney Sibilia, director of the Italian hit comedy I Can Quit Whenever I Want; and Ted Dintersmith, executive producer of Most Likely to Succeed, one of the most influential education films to come out in years.
In addition, Lance Mackey, subject of the documentary The Great Alone, plans to attend with Amp, one of his sled dogs, in tow. The award-winning film by director Greg Kohs, who is also scheduled to be in attendance, depicts Mackey's long pursuit to follow family tradition and race in the Iditarod, Alaska's treacherous 1,200-mile sled dog race.
The Harold Lloyd-starring iconic silent comedy, Safety Last!, will continue the festival's annual tradition of featuring a film with live music accompaniment. The 1923 black-and-white feature will be presented with live music by acclaimed silent film accompanist Scott Foppiano on America's largest theater organ—over 3,000 pipes—the Oriental Theatre's own Kimball Pipe Organ, marking the first use of this instrument for live accompaniment during the festival.
The spotlight shines on Wisconsin-made films with Uncle John, a murder mystery romance written by Steven Piet together with Wisconsin native and UW-Madison graduate Erik Crary. The film premiered at the SXSW Film Festival to positive reviews and was filmed largely in Crary's hometown of rural Lodi, Wisconsin. In addition to Crary and Piet, lead actor John Ashton (Beverly Hills Cop, Midnight Run) is scheduled to attend.
Presented by: Donald and Donna Baumgartner
Sponsored by: 88Nine Radio Milwaukee and Urban Milwaukee
2015 MILWAUKEE FILM FESTIVAL
SPOTLIGHT PRESENTATIONS
If you can only make one screening, we are sorry for you and strongly suggest choosing one from this list. These crowd-pleasing presentations are perfect for first-time festival-goers and seasoned screen junkies alike.
7 Chinese Brothers
(USA / 2015 / Director: Bob Byington)
Trailer: https://www.youtube.com/watch?v=NCMl169qwv8
Larry (Jason Schwartzman) is an Austin-based misanthrope whose only stable relationship is with his French bulldog, Arrow. When he isn't busy getting fired for drinking on the job, he's visiting his grandmother (Olympia Dukakis) in the hopes of a loan. After lucking into a position at a car repair shop (automobile knowledge: none) and becoming enamored with his boss, Larry must try to pull together his aimless malaise of a life. Co-starring Alex Karpovsky (HBO's Girls) and Tunde Adebimpe (from TV on the Radio), 7 Chinese Brothers is a laugh-out-loud slacker comedy with a showcase performance from Schwartzman.
Beatles
(Norway / 2014 / Director: Peter Flinth)
Trailer: https://www.youtube.com/watch?v=9ZMlAlsydeE
This winning coming-of-age drama (based on an internationally best-selling novel) shows that the most seismic changes in a young life can come with the drop of a needle on some classic vinyl. Beatlemania hits Norway, and Kim, Gunnar, Ola, and Seb can't help but be swept up in the fever, plotting to start their own quartet, The Snafus. And though their dreams of rock superstardom aren't meant to be, their pursuit of this passion leads them through formative experiences with girls, bullies, alcohol, and political tumult in this nostalgic portrait of youthful abandon (filled with original Beatles recordings!).
British Arrows Awards
(United Kingdom / 2014 / Directors: Various)
Trailer: n/a
The perfect program for people who only watch the Super Bowl for the commercials, the British Arrows Awards are a celebration of the very best in British advertising, a potent combination of daffy humor and high-tech invention. From Marmite jar rescue operations to moon-walking ponies, these are an eclectic mix of riveting mini-dramas, outrageous wit, and awe-inspiring innovation, even making room for a celebrity cameo or two (hello, Jason Sudeikis).
The Great Alone
(USA / 2015 / Director: Greg Kohs)
Trailer: https://vimeo.com/112869322
The Iditarod is a treacherous 1,200-mile sled dog race on Alaska's icescapes—few complete the punishing endurance test, let alone win. Into this great alone steps Lance Mackey, a man with racing in his blood (his mother was mushing with him still in the womb, his father the 1978 champion), who is determined to equal his parents' accomplishments with his ragtag crew of beloved rescue dogs. After a bout with throat cancer threatens to permanently sideline Lance's aspirations, he begins his inspiring comeback—archival footage deftly blends with astonishing race footage to capture the ultimate underdog story in this inspiring documentary.
I Can Quit Whenever I Want (Smetto quando voglio)
(Italy / 2014 / Director: Sydney Sibilia)
Trailer: https://www.youtube.com/watch?v=B6rIaWl3EBw
A group of out-of-work academics break bad and decide to join the drug trade in this hilarious cross of Ocean's Eleven and Breaking Bad. Out-of-work professor Pietro, alongside his team of fellow underemployed academics, develops a marvelous new narcotic concoction that is able to circumvent Italian law by using substances not yet banned. This smash commercial hit and critical success back home in Italy follows Pietro and his friends as they soon find themselves in over their head and being pursued by parties on either side of the law in a whip-smart slice of social satire.
Most Likely to Succeed
(USA / 2015 / Director: Greg Whiteley)
Trailer: https://vimeo.com/122502930
This forward-facing documentary inspires reform to an antiquated education system that is leaving nearly half of our college graduates unable to find employment. Most Likely to Succeed points toward a future of innovation and revitalizes teachers and students alike. Our education system was perfectly designed to prepare workers for jobs that no longer exist, and as we try to out-drill and out-test Korea, we leave millions of young adults ill-prepared, uninspired, and lacking the skills they need in our modern era. After seeing these unorthodox trailblazers at the forefront of project-based learning, you'll be itching to enroll yourselves!
Safety Last!
(USA / 1923 / Directors: Fred Newmeyer, Sam Taylor)
Trailer: https://www.youtube.com/watch?v=rhNtSU8ubf0
Live music accompaniment is an annual must-see at our festival, and for 2015, we are featuring America's largest theater organ—over 3,000 pipes— the Oriental's own Kimball organ! Acclaimed accompanist Scott Foppiano will play along on the organ, complete with sound effects, for two unquestioned classics of silent comedy: Buster Keaton's story of a botanist who is confused with an electrician, The Electric House, followed by the Harold Lloyd feature Safety Last!, a laugh-out-loud funny and jaw-dropping film following a small-town bumpkin who is trying to make it in the big city.
Uncle John
(USA / 2015 / Director: Steven Piet)
Trailer: https://vimeo.com/123664217
Nobody would expect beloved Wisconsin farmer John (a phenomenal performance from veteran character actor John Ashton) to be party to the sudden disappearance of born-again, reformed-bully Dutch. And John would prefer it stay that way, but Dutch's brother is asking a lot of uncomfortable questions. Meanwhile, in Chicago, John's nephew engages in a tentative courtship of his boss, eventually embarking on a road trip to show her the family farm. Filmed largely in Prairie du Sac and Lodi, WI, Uncle John builds tension with every scene, a pitch-perfect thriller that careens toward an expectation-confounding finale.
The 2015 Milwaukee Film Festival runs September 24 – October 8, 2015 at the Landmark Oriental Theatre, Landmark Downer Theatre, Fox-Bay Cinema Grill, Times Cinema and Avalon Theater. Passes and ticket 6-Packs for the 2015 Milwaukee Film Festival are currently available at discounted rates exclusively online at mkefilm.org/tickets. 
Tickets for individual screenings will be available through the Milwaukee Film Festival Box Office starting September 9 for Milwaukee Film Members and September 10 for the General Public.
About Milwaukee Film
Film can entertain, educate, and empower. It can bring change on levels both intimate and epic. And it's at its best as a communal viewing experience, with the best possible sound and projection. As a non-profit cultural institution, Milwaukee Film's mission is to communicate all of this to the city that we love, in a way that is both true and unique to Milwaukee.
Visit mkefilm.org for information on the film festival and the organization, membership, special events, and to sign up for the weekly email newsletter (mkefilm.org/newsletter). Connect with Milwaukee Film on Facebook (facebook.com/MilwaukeeFilm), Twitter (twitter.com/mkefilm), Instagram (instagram.com/mkefilm), and the Milwaukee Film blog (mkefilm.org/news).
The 7th Annual Milwaukee Film Festival will be held September 24-October 8, 2015.
About the Milwaukee Film Board of Directors
Milwaukee Film's independent board is made up of the following members: Chris Abele (Past President); John P. Bania; Donna Baumgartner; Tina Chang; Dr. Robert M. Davis; Michael Drescher; Karen Ellenbecker; Jeff Fitzsimmons; Alexander P. Fraser; Cecelia Gore; Bill Haberman (Past President); Carmen Haberman; Susan Haise; Katie Heil; Patti Keating Kahn; Michael G. Klein; Tracey L. Klein (President); Kenneth C. Krei; Mary Ann LaBahn; Alexander Lasry; Steve Laughlin (Past President); Emilia Layden; Marianne Lubar; Sara Meaney; Steve Mech; Barry Poltermann; Bob Pothier; Joseph A. Rock; Dave Stamm; Julia Taylor; John Utz. Emeritus members: Tom Barrett, Jacqueline Strayer.
Mentioned in This Press Release
Recent Press Releases by Milwaukee Film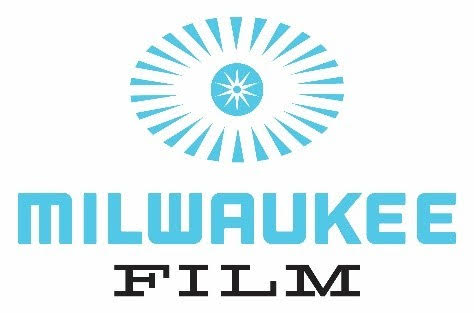 May 10th, 2023 by Milwaukee Film
Milwaukee Film is also pleased to announce the dates for the 16th annual Milwaukee Film Festival, which is set to occur April 11-25, 2024.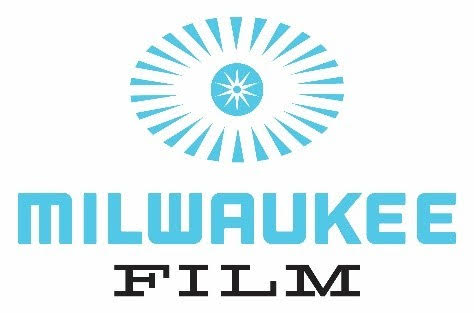 May 9th, 2023 by Milwaukee Film
Gala event to include the film's cast and crew, as well as gay rights leaders from across the state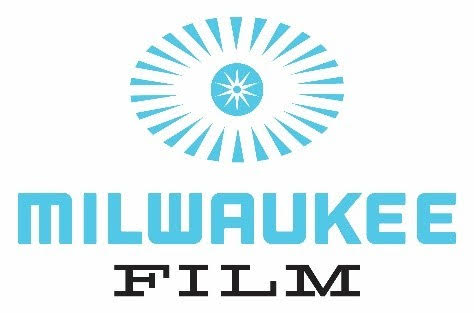 Mar 8th, 2022 by Milwaukee Film
Five cinema screens and one virtual screen to feature 200+ films in a new hybrid format