Press Release
2015 Milwaukee Film Festival Announces Cinema Hooligante Films
Highlighted by 35 mm Anniversary Screenings of Jaws & The Shining
MILWAUKEE – Thursday, August 20, 2015 – The 7th Annual Milwaukee Film Festival, presented by the Milwaukee Journal Sentinel, announces its lineup for Cinema Hooligante. Continuing last year's program expansion, Cinema Hooligante once again isn't just blood and gore — although there still is plenty of that.  Several of this year's films take viewers beyond the trappings of traditional "horror," bringing to the screen a wide range of styles and genres from science fiction and fantasy to comedy and animation.
Highlighting the range of styles and films on display are the rare 35mm presentations of Jaws, on its 40th anniversary, and The Shining, on its 35th anniversary.
"I'm incredibly proud and excited to present films of this caliber in what is certainly the coolest program of the festival," explains Jaclyn O'Grady, Programming Manager and Cinema Hooligante Co-Programmer. "One highlight for me is They Have Escaped, a shocking Finnish thriller about a road trip gone awry, which will leave you absolutely reeling when the credits roll."
"This program is always so much fun to put together; we get to juxtapose so many different, interesting films against each other," shares Kristen Coates, Operations Director and Cinema Hooligante Co-Programmer. "One film that I'm especially excited to show our audiences is White God. It has a stunning visual feel and is a story unlike any other I've seen." The film, which tells the story of a little girl whose dog is taken away only to join a canine uprising, was filmed using hundreds of real dogs in live filming and is considered a cinematic triumph in this age of computer generated imagery.
This year also brings Canadian director Jeffrey St. Jules' film Bang Bang Baby. With a dreamy allure akin to Little Shop of Horrors, Bang Bang Baby bends the genre toward musical oddity. Beginning with a love story of a teenage singer and a famous popstar, St. Jules' imagination runs wild and the cinematography magical as a chemical plant leak descends to turn dreams into nightmares. St. Jules is scheduled to appear at the festival.
The series also represents the classics of horror storytelling, as Edgar Allan Poe comes to life in Extraordinary Tales, an animated film anthology featuring five of Poe's greatest works. The film features "The Tell-Tale Heart," "The Pit and the Pendulum," "The Fall of the House of Usher," "The Facts in the Case of Mr. Valdemar" and "The Masque of the Red Death."
Sponsored by: Milwaukee Record
2015 MILWAUKEE FILM FESTIVAL
CINEMA HOOLIGANTE
If it looks like a late-night screening and smells like a late-night screening, it belongs in this program right here. Cinema Hooligante presents all the gory, trippy, raunchy, scary, sometimes offensive, always fun films from the best corners of cinema subculture.
Bang Bang Baby
(Canada / 2014 / Director: Jeffrey St. Jules)
Trailer: https://youtu.be/UPeVHaOm4AA
A demented blend of 1950s sci-fi and musicals, Bang Bang Baby is a brazenly original, genre-twisting fever dream of a film. Stepphy (Jane Levy) is a high school girl with dreams of breaking out of her sleepy hometown, and her acceptance into the American Ingénue Singing Competition seems to be the ticket. But her alcoholic father (Peter Stormare) refuses to let her go, and it's only the arrival of heartthrob singer Bobby Shore into town that gives her a chance — that is, if she can keep Bobby from noticing the freakish mutations and hallucinations being brought forth by a factory leak in the town.
Extraordinary Tales
(Luxembourg, Belgium, Spain, USA / 2015 / Director: Raul Garcia)
Trailer: https://www.youtube.com/watch?v=amniFA0UEKc
This ghoulish anthology film celebrating the macabre works of Edgar Allan Poe is broken into five distinct animated segments (including classic works such as "The Fall of the House of Usher," "The Tell-Tale Heart" and "The Pit and the Pendulum"). Aided by narration from some of horror's most beloved luminaries (Christopher Lee, Bela Lugosi and Guillermo del Toro, to name a few), Poe's psychological adventures are brought to startling life, each story receiving its own particular animation style uniquely suited to its creepy tone. If your spine is in the market for shivers, this is the choice for you.
Jaws
(USA / 1975 / Director: Steven Spielberg)
Trailer: www.youtube.com/watch?v=U1fu_sA7XhE
Just when you thought it was safe to get back in the water, Jaws comes to the Milwaukee Film Festival. Often imitated but never replicated, Steven Spielberg's Academy Award-winning cultural phenomenon remains the apex predator of summer blockbuster filmmaking. A story of the small town of Amity (which, as you know, means "friendship"), the great white shark that's terrorizing it, and the trio of dudes tasked with putting a stop to it hasn't lost a step over 40 years later. If you've only ever seen this classic from the comfort of home, you're going to need a bigger screen.
Nina Forever
(United Kingdom / 2015 / Directors: Ben Blaine, Chris Blaine)
Trailer: https://www.youtube.com/watch?v=1IokJt_05co
We all have baggage; it just so happens that Rob's returns from the dead, gorily erupting through the bed sheets any time he attempts to sleep with his new girlfriend. Left physically and emotionally wounded after a car accident that robbed him of his beloved Nina, Rob is finally taking timid steps toward re-entering the world with the help of his supermarket co-worker Holly, only to find that Nina has a penchant for violently reappearing with sarcastic words of support mid-coitus. This sly horror-comedy-romance provides a fresh take on the genre, a sexy, blood-drenched ode to the ways our past continues to haunt us.
The Shining
(USA, United Kingdom / 1980 / Director: Stanley Kubrick)
Trailer: https://www.youtube.com/watch?v=S014oGZiSdI
All digital and no 35 mm screenings make Jack a dull boy, so feast your eyes on this special 35 mm screening of Stanley Kubrick's legendary horror tale. Snugly nestled away in the mountains, the Overlook Hotel offers plenty of vacancies. And when the Torrance family gets snowed in for the winter, recovering alcoholic father Jack (Jack Nicholson at his most iconic) gets a little stir-crazy. Take a shot of red rum, avoid all elevators and twins, and, whatever you do, don't go into Room 237. This tale of conspiracy and insanity will lead you into a mental hedge maze you won't soon escape.
They Have Escaped (He ovat paenneet)
(Finland, Netherlands / 2014 / Director: J-P Valkeapää)
Trailer: https://vimeo.com/97110474
What begins as a tale of two teenage outcasts finding one another at a halfway house and subsequently running away together slowly morphs into a primal fairy tale that will challenge your senses and expand your mind. Joni and Raisa have run out of chances when they meet and see in one another a kindred chaotic spirit, so of course their intense bond leads to them leaving civilization altogether and embarking on a wild, nightmarish journey of drug use and feral living. Intimate and intense, They Have Escaped defies expectations, a movie that will uproot your sense of reality and leave you reeling.
Turbo Kid
(Canada, New Zealand / 2015 / Directors: François Simard, Anouk Whissell, Yoann-Karl Whissell)
Trailer: https://www.youtube.com/watch?v=nh23-rQUi5U
In the post-apocalyptic future of 1997, acid rain beats down on the barren landscape while evil warlord Zeus kidnaps people in order to harvest them for their precious water. In steps reluctant hero The Kid, a youngster content to tool around on his BMX bike and read old Turbo Man comic books all day. But when his only friend is taken hostage, he must embrace his destiny and become the hero he's only ever read about. The retro-futuristic Turbo Kid is a cult classic in the making, combining '80s movie nostalgia with geysers of blood to make something you've never seen before.
White God
(Hungary / 2014 / Director: Kornél Mundruczó)
Trailer: https://www.youtube.com/watch?v=kIGz2kyo26U
Imagine The Birds told from the animal's perspective and you're only scratching the surface of this remarkable Hungarian thriller, a morally challenging cautionary tale tackling cultural and political tension amid an all-out dog revolt. Lili is forced to abandon her beloved mutt, Hagen, due to the state's strict breeding protocols, but she refuses to give up hope that they will be reunited. As Lili searches, Hagen is subjected to the cruelties of man and so slowly amasses an army of the unwanted to exact revenge. A remarkable feat of filmmaking, White God suggests instead of going to heaven, all dogs might unleash hell on Earth.
The 2015 Milwaukee Film Festival runs September 24 – October 8, 2015 at the Landmark Oriental Theatre, Landmark Downer Theatre, Fox-Bay Cinema Grill, Times Cinema and Avalon Theater. Passes and ticket 6-Packs for the 2015 Milwaukee Film Festival are currently available at discounted rates exclusively online at mkefilm.org/tickets.
Tickets for individual screenings will be available through the Milwaukee Film Festival Box Office starting September 9 for Milwaukee Film Members and September 10 for the General Public.
About Milwaukee Film
Film can entertain, educate, and empower. It can bring change on levels both intimate and epic. And it's at its best as a communal viewing experience, with the best possible sound and projection. As a non-profit cultural institution, Milwaukee Film's mission is to communicate all of this to the city that we love, in a way that is both true and unique to Milwaukee.
Visit mkefilm.org for information on the film festival and the organization, membership, special events, and to sign up for the weekly email newsletter (mkefilm.org/newsletter). Connect with Milwaukee Film on Facebook (facebook.com/MilwaukeeFilm), Twitter (twitter.com/mkefilm), Instagram (instagram.com/mkefilm), and the Milwaukee Film blog (mkefilm.org/news).
The 7th Annual Milwaukee Film Festival will be held September 24-October 8, 2015.
About the Milwaukee Film Board of Directors
Milwaukee Film's independent board is made up of the following members: Chris Abele (Past President); John P. Bania; Donna Baumgartner; Tina Chang; Dr. Robert M. Davis; Michael Drescher; Karen Ellenbecker; Jeff Fitzsimmons; Alexander P. Fraser; Cecelia Gore; Bill Haberman (Past President); Carmen Haberman; Susan Haise; Katie Heil; Patti Keating Kahn; Michael G. Klein; Tracey L. Klein (President); Kenneth C. Krei; Mary Ann LaBahn; Alexander Lasry; Steve Laughlin (Past President); Emilia Layden; Marianne Lubar; Sara Meaney; Steve Mech; Barry Poltermann; Bob Pothier; Joseph A. Rock; Dave Stamm; Julia Taylor; John Utz. Emeritus members: Tom Barrett, Jacqueline Strayer.
NOTE: This press release was submitted to Urban Milwaukee and was not written by an Urban Milwaukee writer. It has not been verified for its accuracy or completeness.
Mentioned in This Press Release
People
:
Alex Lasry
,
Alexander P. Fraser
,
Barry Poltermann
,
Bill Haberman
,
Bob Pothier
,
Carmen Haberman
,
Cecelia Gore
,
Chris Abele
,
Dave Stamm
,
Donna Baumgartner
,
Emilia Layden
,
Jaclyn O'Grady
,
Jacqueline Strayer
,
Jeff Fitzsimmons
,
John P. Bania
,
John Utz
,
Joseph A. Rock
,
Julia Taylor
,
Karen Ellenbecker
,
Katie Heil
,
Kenneth C. Krei
,
Kristen Coates
,
Marianne Lubar
,
Mary Ann LaBahn
,
Michael Drescher
,
Michael G. Klein
,
Patti Keating Kahn
,
Robert M. Davis
,
Sara Meaney
,
Steve Laughlin
,
Steve Mech
,
Susan Haise
,
Tina Chang
,
Tom Barrett
,
Tracey L. Klein
Recent Press Releases by Milwaukee Film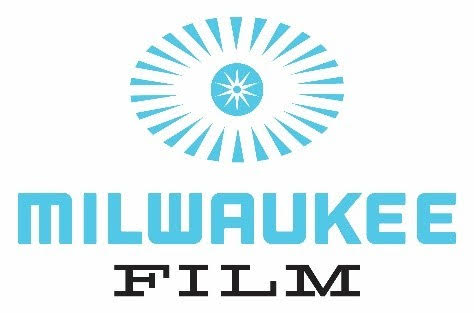 May 10th, 2023 by Milwaukee Film
Milwaukee Film is also pleased to announce the dates for the 16th annual Milwaukee Film Festival, which is set to occur April 11-25, 2024.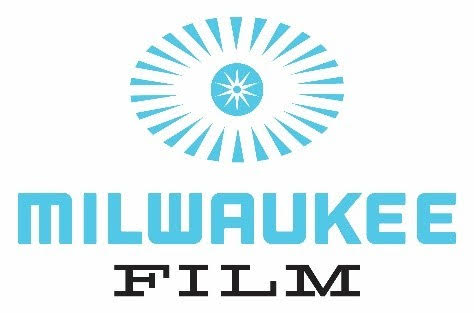 May 9th, 2023 by Milwaukee Film
Gala event to include the film's cast and crew, as well as gay rights leaders from across the state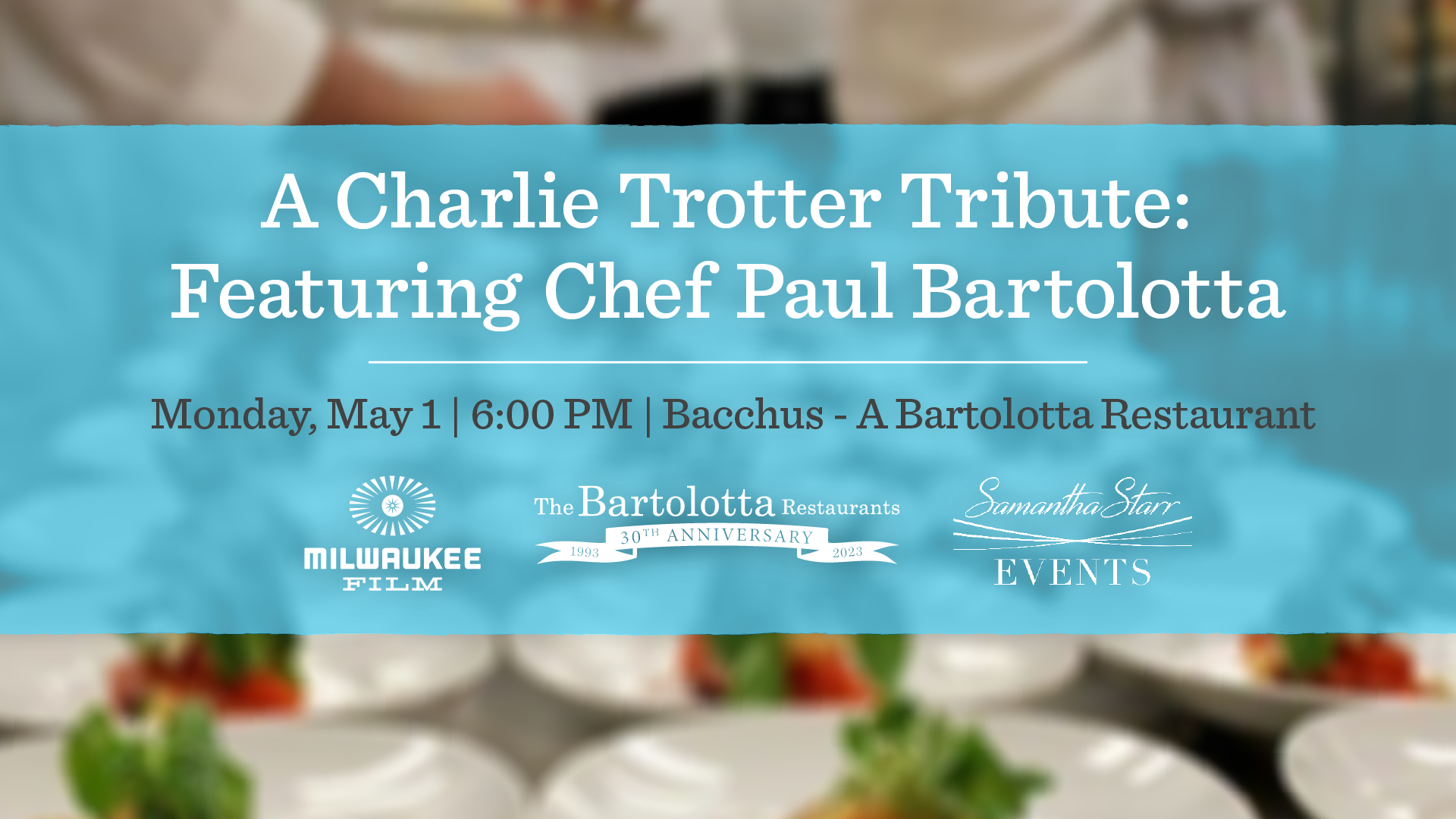 Apr 26th, 2023 by Milwaukee Film
Featuring a five-course meal with five pairings inspired by the film "Love, Charlie: The Rise and Fall of Chef Charlie Trotter," showing at The 2023 Milwaukee Film Festival