Press Release
2014 Milwaukee Film Festival to Highlight Mexican Cinema
Passport Program features eight new acclaimed Mexican films and Keynote Speaker
MILWAUKEE – Tuesday, August 5, 2014 – The 6th Annual Milwaukee Film Festival, presented by the Milwaukee Journal Sentinel, is thrilled to announce Mexico as the spotlight country for its fourth annual Passport program. After successfully traversing India, China and Germany, Milwaukee Film takes the festival audience to Mexico. Featuring a selection of eight films set in Mexico (with seven of the eight made by Mexican filmmakers), Passport: Mexico includes an eclectic mix of award-winning films ranging from comedies and hard hitting dramas to revealing documentaries and poignant coming-of-age tales. Over the last ten years, Mexican filmmakers have found incredible success at both major international film festivals and in Hollywood, helping to usher in an exciting new era of exceptional cinema from Mexico.
"The growth of the Mexican filmmaking industry has been phenomenal in recent years. It's a very strong time for Mexican cinema and we are proud to offer such a diverse line up of films telling stories that go beyond the incessant sensational news headlines. We hope our Passport program portrays a deeper, more well-rounded view of our neighbors to the south­­­, highlighting their culture, politics and people," shares Jonathan Jackson, Artistic and Executive Director for Milwaukee Film.
In tandem with Passport: Mexico is a keynote address from Professor Frederick Aldama of The Ohio State University. Aldama is the author of nineteen books on Latin American popular culture and cinema and is a preeminent scholar of contemporary Mexican cinema. His most recent book, the highly acclaimed Mex-Ciné (2013), offers a multidisciplinary exploration of Mexican national cinema, its historical contexts and the transnational production-consumption models of the Mexican film industry. Details on the date, time and location of the keynote address are forthcoming.
The Passport: Mexico Media Sponsor is Milwaukee Magazine.
2014 MILWAUKEE FILM FESTIVAL
PASSPORT: MEXICO
This year we turn our focus to the landscape and culture of modern Mexico. To highlight Mexico's growing success both in Hollywood and major international film festivals, this program will feature the best cinema of one of our closest neighbors.
The Amazing Catfish (Los Insolitos Peces Gatos)
(Mexico, France / 2013 / Director: Claudia Sainte-Luce)
Trailer: https://www.youtube.com/watch?v=ujD9FAcy7YU
A celebration of family in all of its messy beauty, The Amazing Catfish is a gorgeously shot, female-driven dramedy. Claudia, 22 and completely alone, meets Martha, terminally ill and mother of four. A chance placement of adjoining hospital beds binds these two women together, with Claudia growing as she becomes caretaker for Martha and her tightly knit brood. This story about finding family in the least likely of places is filled with a generosity of spirit and meaningful exploration of love and loss buoyed by emotionally precise performances from its leads.
Club Sandwich
(Mexico / 2013 / Director: Fernando Eimbcke)
Trailer: https://www.youtube.com/watch?v=1PCzjhT5DIE
Single mother Paloma and her 15-year-old son, Hector, are spending a lazy vacation taking advantage of their destination's special off-season pricing. But the arrival of Jazmin at this resort heralds the awakening of Hector's nascent sexuality, thus beginning one of the most silent courtships in cinema history. Director Fernando Eimbcke (Lake Tahoe, MFF 2009) lets this deadpan comedy play out with tender restraint and comic minimalism, realizing this is a coming-of-age story for both a young boy in the throes of puberty as well as his overly possessive mother and embracing all of the awkwardness true teen romances and mother/son relationships entail.
Heli
(Mexico / 2013 / Director: Amat Escalante)
Trailer: http://youtu.be/qfcNTCn9k5g
Heli is a brutal, ceaselessly escalating story of one family's efforts to escape Mexico's drug-related violence. Heli ekes out a hardscrabble existence at a car factory and lives with his wife, child, sister, and father in a modest home. When his sister's police cadet boyfriend makes the life-altering decision to stash stolen drugs in their home, it precipitates a descent into hellish violence that threatens to consume them all. Racking up multiple awards (including Best Director at the 2013 Cannes festival), Heli is an unforgettable journey whose wanton violence and cruelty are certainly not for the squeamish among us. Warning: This film contains extreme violence.
Last Call (Tercera llamada)
(Mexico / 2013 / Director: Francisco Franco Alba)
Trailer: https://www.youtube.com/watch?v=w_fTLl6DYVs
Opening night fast approaches for a Mexican theater company's production of Camus' existential epic Caligula, but behind the curtains chaos is unfolding—a director on the verge of a nervous breakdown, her drug-addled failed actress assistant, and a male stripper turned stagehand are just a few of the colorful characters that comprise the comedic ensemble of Last Call. This stage door farce (which pulled off a clean sweep of the Guadalajara Film Festival) allows for multiple stars to shine while also granting moments of genuine pathos amid its comic revelry as actors leave, sets are scrapped and a bona fide stage disaster appears imminent.
Purgatorio: A Journey Into the Heart of the Border (Purgatorio: Viaje al Corazón de la Frontera)
(USA, Mexico / 2013 / Director: Rodrigo Reyes)
Trailer: http://vimeo.com/73270818
A haunting sketch of the scorched-earth beauty that surrounds both sides of the U.S.-Mexico border, Purgatorio chronicles the untold thousands who attempt to make their way across the border every year despite the dark realities that lay ahead of them. Winner of the Best Documentary award at the Ann Arbor Film Festival, this portrait of an anthropologically arbitrary dividing line is full of stark images of haunting beauty and fascinating characters (coroners, police, border crossers) on both sides that aim to detonate any preconceived notions about life on either side of the massive steel fence that separates us.
Que Caramba es la Vida
(Germany / 2014 / Director: Doris Dörrie)
Trailer: http://vimeo.com/85734992
Historically speaking, mariachi music is a tradition steeped in machismo and male posturing, not exactly the easiest business for women to break into. But for a hard-nosed few who are able to wade through the sexism and exclusionary tactics of their peers, life as a female mariachi is attainable. Following the stories of powerful women who have to balance traditional expectations of female roles such as motherhood alongside their powerful folk music performances (set against the backdrop of the Dia de los Muertos celebration), we see how these women have broken into this predominantly male field and used their struggles as fuel for success.
We Are the Nobles (Nosotros los Nobles)
(Mexico / 2013 / Director: Gaz Alazraki)
Trailer: https://www.youtube.com/watch?v=ynA5nXZyZxU
The 1% is made to live like the 99% in this uproarious farce, the biggest box office success in Mexican history. As self-made millionaire German looks back on his life, he realizes the luxury and comfort he has swaddled his three children in have turned them into monsters of privilege. This calls for drastic measures: staging his company's bankruptcy and convincing his none-too-bright progeny that they are all fugitives from the law. He moves the children into a dilapidated home in a working-class area and leads them to do something for the first time in their lives—work. Catch this riotous comedy now before the inevitable American remake!
Workers
(Mexico, Germany / 2013 / Director: Jose Luis Valle)
Trailer: http://vimeo.com/75869321
On his final day of work after three decades of employment, Rafael learns he won't be earning a pension due to his tenuous immigrant status. Lidia has spent those 30 years as a maid for a wealthy woman who funnels all of her affection toward her dog, Princess, even bequeathing the diminutive pooch everything after her passing, leaving Lidia the ward of a dog millionaire. Tackling class inequality with a deadpan sensibility reminiscent of Jim Jarmusch, director Jose Luis Valle captures the irony and absurdity of the characters' respective situations without ever losing sight of the prideful humanity at his film's core.
The 2014 Milwaukee Film Festival runs September 25 – October 9, 2014 at the Landmark Oriental Theatre, Landmark Downer Theatre, Fox-Bay Cinema Grill and Times Cinema. Passes and ticket 6-Packs for the 2014 Milwaukee Film Festival are currently available at discounted rates exclusively online at mkefilm.org/tickets.
Tickets for individual screenings will be available through Milwaukee Film Festival Box Office starting September 11 for Milwaukee Film Members and September 12 for the General Public.
Mentioned in This Press Release
Recent Press Releases by Milwaukee Film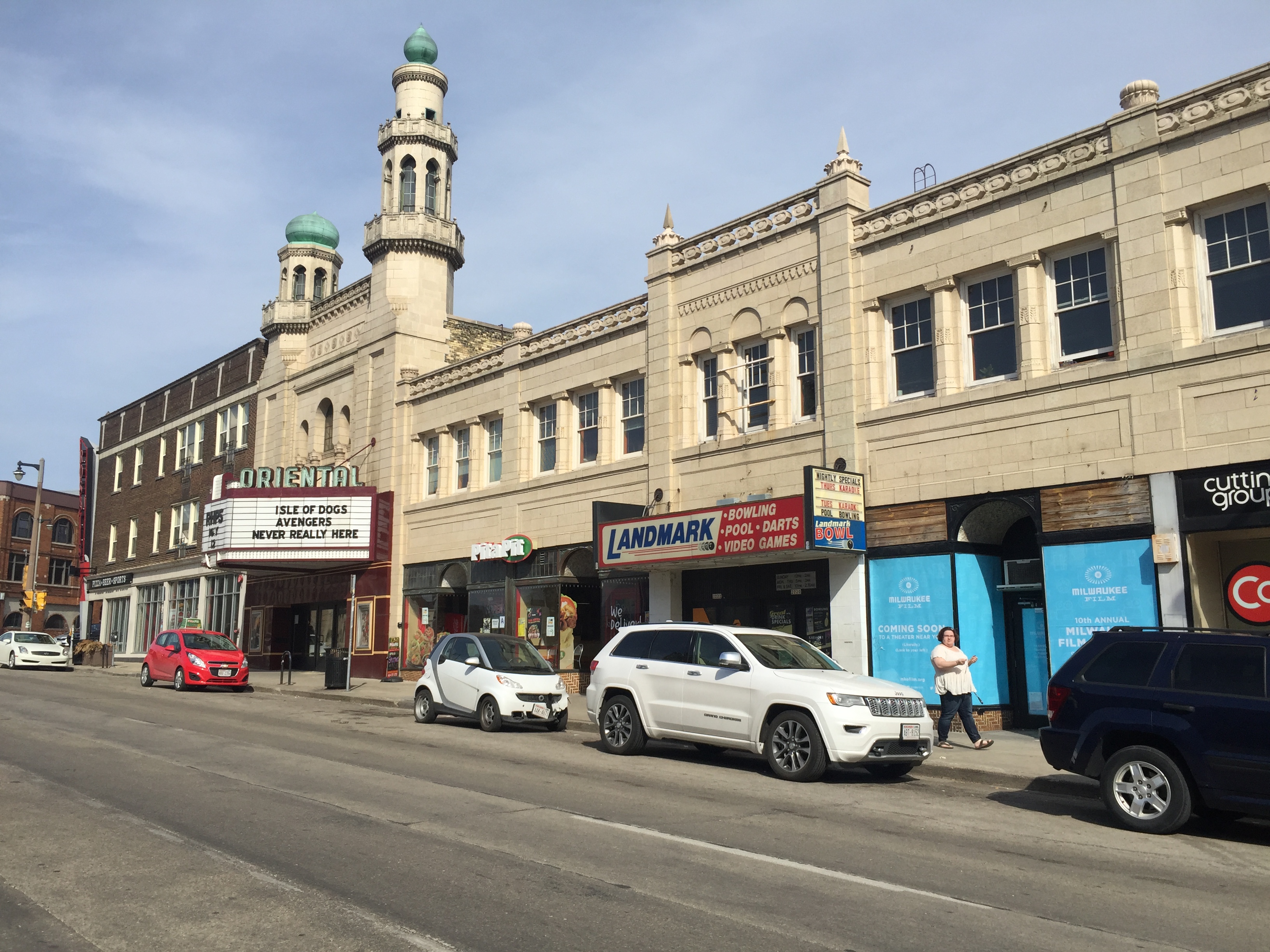 Aug 4th, 2020 by Milwaukee Film
Annual granting program supports Milwaukee filmmakers by providing funds and resources to projects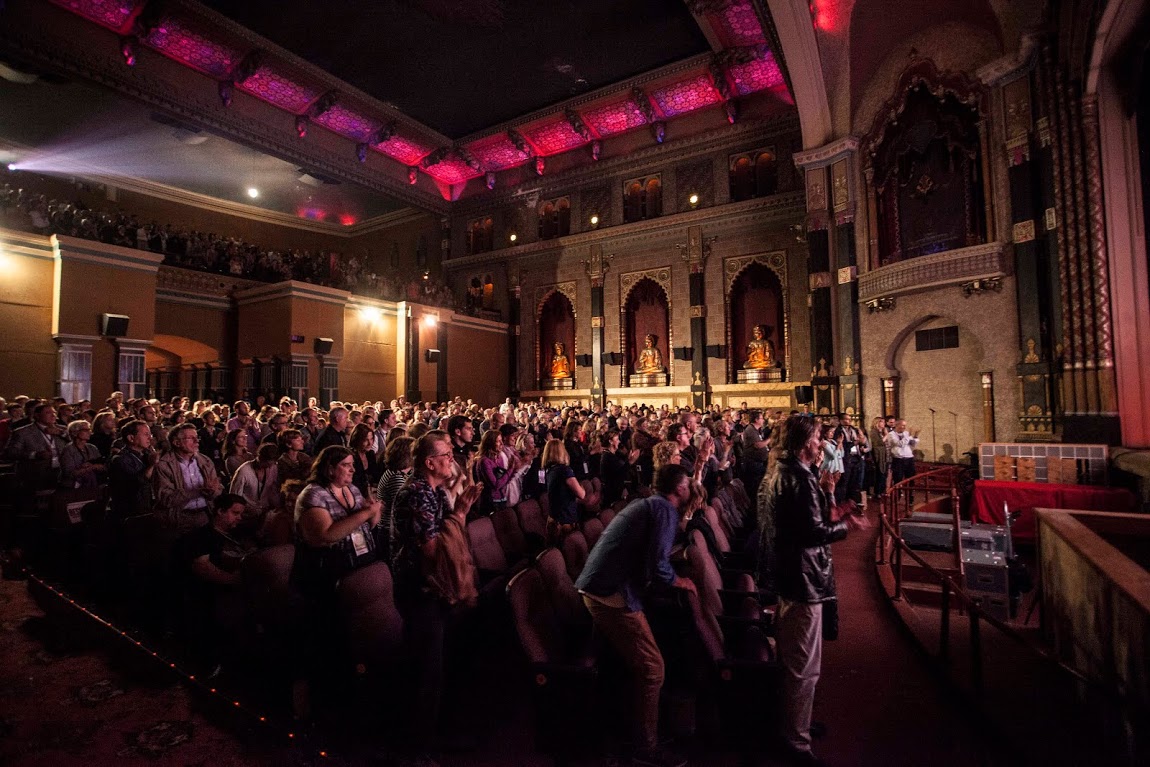 Nov 5th, 2019 by Milwaukee Film
Audience award winners include documentaries on Toni Morrison, Molly Ivins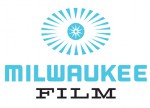 Oct 28th, 2019 by Milwaukee Film
Global filmmakers and local champions recognized at annual Filmmaker Awards Brunch